ATTORNEY LIN WOOD BARRED FROM BEING WITHIN 3,000 FT OF PRESIDENT DONALD TRUMP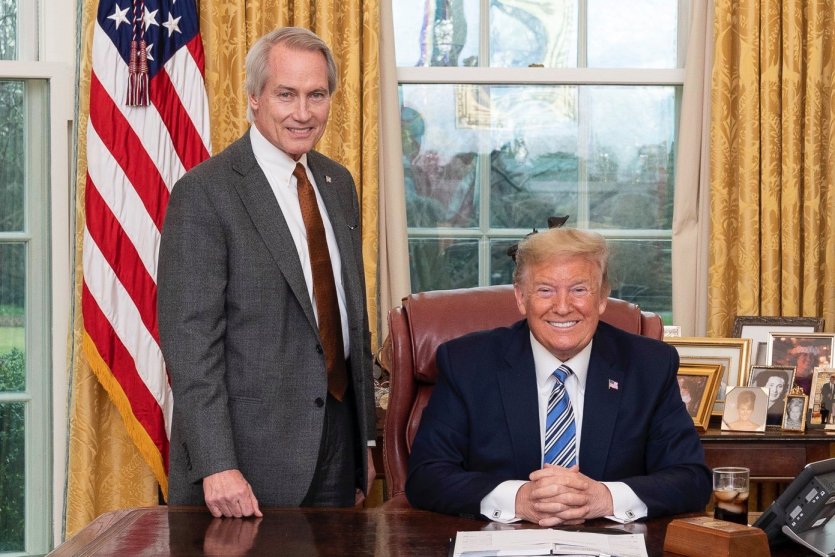 by Pentagon Pedophile Task Force on August 29, 2022 – USA
Timothy Charles Holmseth reported today on Truth Social that according to former Navy SEAL David Hancock, Attorney Lin Wood is barred from being in close proximity to President Donald Trump.
The report is below.
~begin~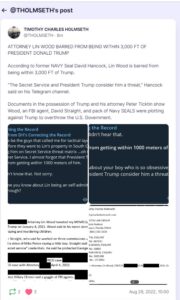 ATTORNEY LIN WOOD BARRED FROM BEING WITHIN 3,000 FT OF PRESIDENT DONALD TRUMP
According to former NAVY Seal David Hancock, Lin Wood is barred from being within 3,000 FT of Trump.
"The Secret Service and President Trump consider him a threat," Hancock said on his Telegram channel.
Documents in the possession of Trump and his attorney Peter Ticktin show Wood, an FBI agent, David Straight, and pack of Navy SEALS were plotting against Trump to overthrow the U.S. Government.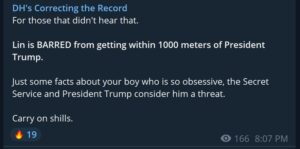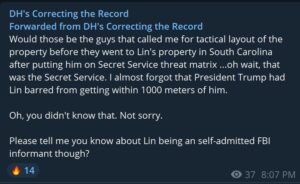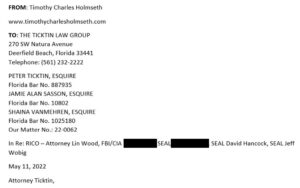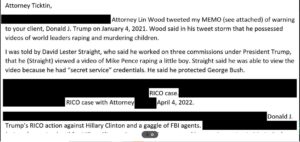 ~end~