BREAKING: FBI IMPLICATED BY THEIR OWN INFORMANT IN PORN RING CONNECTED TO DELPHI MURDER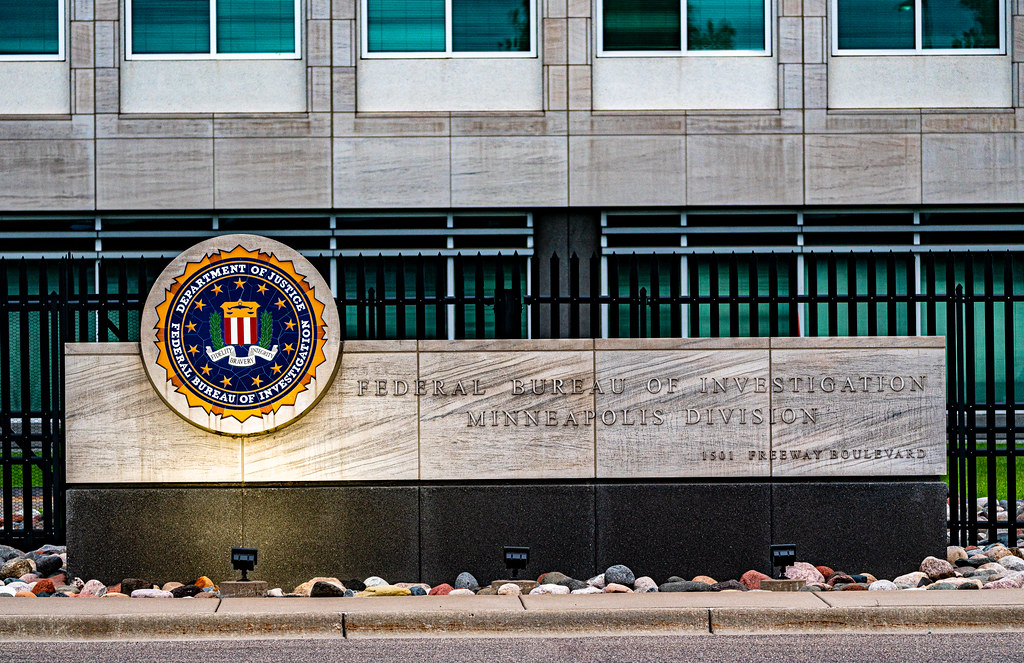 by Pentagon Pedophile Task Force on December 18, 2022 – USA
An FBI informant who is trafficking in pornography has publicly implicated the FBI in a porn ring connected to the Delphi double-murder investigation.
Yesterday, William Kevin Murtaugh, FBI informant, Apopka, Florida, said he turned over a photographic image of a small female's vagina to the FBI.
Murtaugh then announced the female in the photo had been identified as an adult, interviewed by law enforcement, and thus could not be a minor child or Abigail Williams who, along with her friend Liberty German, was found slain in Delphi, Indiana on February 14, 2017.
Murtaugh is lying.
BACK STORY
On August 12, 2022, Alexandria Goddard, Ohio, unsolicited, texted an image of a faceless female to Randi Lynn Erickson, Minnesota. The image Goddard texted was an image that was zoomed in on the vagina. The female in the image was physically small and the vagina had no pubic hair. There was strange bruising on the body that may have been signs of abuse – or possibly it was a corpse.
Goddard subsequently admitted during a media interview with Murtaugh that she had also transmitted a copy of the image to Murtaugh, which Murtaugh confirmed.
Murtaugh is an FBI informant who meets with FBI agents, and then publishes 'news' on behalf of the FBI on his You Tube program From the Desk of Murtwitnessonelive.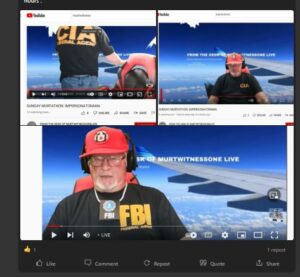 Murtaugh is an alleged child serial killer, and Goddard is a self-admitted kidnapper and sexual torturer.
Goddard bragged to the media that she conspired with police in Ohio to lure a man to a location whereupon he was kidnapped, handcuffed to a bed, and sexually tortured with "hot sauce". Goddard has laughed about having children in captivity who she tortures to raise their adrenochrome levels.
The photograph Goddard texted to Erickson has been turned over to the FBI in Ohio, the Ohio Attorney General's Commission investigating organized crime, as well as to the Indiana State Police investigating the murder of Abigail Williams and Liberty German.
The photo was turned over to Indiana law enforcement by Timothy Charles Holmseth after Erickson telephoned the chief investigator on the Justin Foley child pornography prosecution in Columbus, Ohio, and advised the prosecutor she believed Goddard and Foley know each other and, that Goddard attempted to plant the pornographic image on Erickson's phone, in a since failed plot to have her (Erickson) and Holmseth arrested on a later date.
Erickson subsequently issued a statement that she wants the female in the photo identified – and she wants Abigail Williams ruled out as being the female in the photo.
Upon learning Holmseth had submitted the image to Indiana law enforcement, Goddard logged into her Twitter account @prinniedidit and threatened Holmseth, who is a resident of Minnesota, with arrest by Martin's Ferry Police in Belmont County, Ohio.
Yesterday, Murtaugh reported on his FBI news program that he met with FBI in both Florida and Minnesota regarding the vagina image. Murtaugh said he gave his telephone to the FBI, and said the FBI kept it for 24 hours to examine it.
"I first talked to the Minneapolis FBI they asked me to take it over to my local FBI – let them look at it – they looked at it – determined it was an adult – they have talked to the TBI (Tennessee Bureau of Investigation) [and] they have determined it was an adult. Orlando (FBI), Maitlin to be specific. Orlando has an FBI Field office," Murtaugh said.
"I gave all the information I had to the FBI about the image and the TBI confirmed it – it is a living adult – they have identified the woman that is on the image – they have talked to the woman – the case has been closed," Murtaugh said.
Murtaugh is lying.
FACTUALLY LYING
Timothy Charles Holmseth was present when Randi Lynn Erickson met with agents of the TBI and presented the pornographic image to agents.
Based upon statement made by Murtaugh during his FBI news program yesterday, Holmseth factually knows Murtaugh is lying.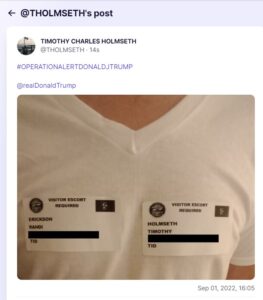 Evidence published online presents information that Murtaugh and a moderator on his You Tube channel, John Taylor, Virgina, should be investigated per evidence they were on the Monon High Bridge in Delphi, Indiana on February 13, 2017, and Taylor is the man who was recorded saying "guys, down the hill".
Holmseth is the plaintiff in HOLMSETH V. PAGE ET AL – MIDDLE DISTRICT OF TENNESSEE – 3:22-CV-00912 (RICO).
This is a developing story.