BREAKING HUGE! Matt Couch (The DC Patriot) attempting to discredit Trump, Powell, Flynn, Wood, and Lindell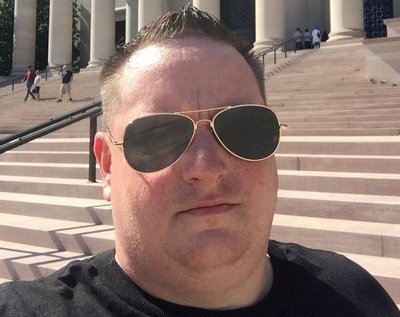 by Pentagon Pedophile Task Force on January 31, 2021 at 8:29 A.M.
Why would Matt Couch at The DC Patriot try to connect President Donald Trump. General Michael Flynn, Attorney Lin wood, Attorney Sidney Powell, and My Pillow CEO Mike Lindell to child child sex trafficking?
Moreover…
Why would Couch try to protect a Chinese spy?
Well…
That's exactly what he did.
And we're going to explain how and why.
When we observed Couch at The DC Patriot was promoting Navy SEAL Craig (Sawman) Sawyer, Veterans For Child Rescue (V4CR), we quickly alerted Couch that Sawyer and his VIPR teams had been threatening (in writing) to rape and murder people, which included threats to have an animal commit beasitialty rape of a journalist's (Timothy Charles Holmseth) daughter while Sawyer's team filmed it on an army base, we thought Couch might be concerned (threats can be seen further below this article in story regarding Vice Admiral Charles W. Moore).

Nope.
Controlled opposition is a dangerous animal. 
Controlled opposition is a protest movement that is actually being led by government agents. Nearly all governments in history have employed this technique to trick and subdue their adversaries. Notably Vladimir Lenin who said ""The best way to control the opposition is to lead it ourselves." – Urban Dictionary 
Matt Couch, co-founder of America First Media Group, operator of The DC Patriot Twitter account, and the host of a Podcast, is running cover for a Deep State domestic terror operation connected to international child sex trafficking.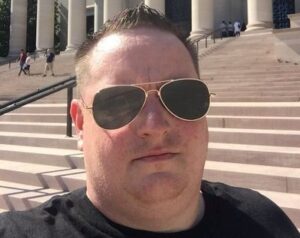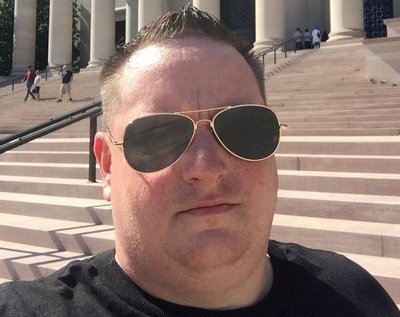 Don't believe it?
Keep reading.
On January 27, 2021 we observed The DC Patriot report 'Twitter & LinkedIn Suspend Former Navy SEAL & Vets 4 Child Rescue Founder Craig Sawyer Over Covid Talk'.
"Sawyer is just the latest conservative victim to get the boot from liberal big tech. So far big tech has booted My Pillow CEO Mike Lindell, President Trump, Sidney Powell, General Flynn, Lin Wood, and countless other conservative figures they disagree with. When will it end America?" The DC Patriot reported.
The aforementioned statement published by Couch was grossly irresponsible.
But it's much worse than that.
Irrefutable facts, internal Vets For Child Rescue (V4CR) documents and tax records, testimonial evidence, and un-challenged published and widely distributed reports show Craig Sawyer is a dangerous psychotic Deep State asset who has been outed by his victims, family members, and employees.
Sawyer used his daughter Aspen Sawyer and her alleged rape to publicly promote and drive donations to V4CR. Yet, Aspen Sawyer describes her father as "evil" and "mentally ill" and "insane".


The article published by The DC Patriot praising Sawyer is wholly misleading and cynically serves to scandalize the good names of President Donald Trump, Sidney Powell, General Flynn, Lin Wood, and Mike Lindell by attaching them to a known psychopathic Deep State actor (Craig Sawyer) who is credibly accused of being a child abuser, pedophile, and human trafficker.
VIDEO: CHILD KIDNAP AND RAPE VICTIM SAYS HE WAS TRAFFICKED BY "PEDOPHILE' CRAIG SAWYER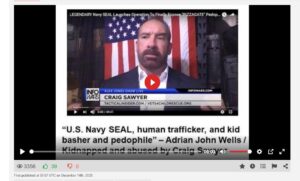 We reached out to Matt Couch, provided him a detailed summary of evidence regarding Craig Sawyer, and asked for a reply.
We did not hear back.
Instead, Couch doubled down.

The public responded.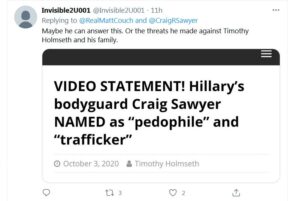 The following is some of the information we shared with Couch.
CRAIG (SAWMAN) SAWYER 
Craig (Sawman) Sawyer is the former security detail of Hillary Clinton.
In April of 2017, shortly after Donald Trump defeated Hillary Clinton in the presidential election, Sawyer created Veterans For Child Rescue, Arizona. Sawyer stated in interviews that he created the organization with high level members of the FBI, as well as the CIA.
Sawyer's fake child rescue operation (zero kids rescued) has been used to, among other things, threaten an FBI witness and news reporter (Timothy Charles Holmseth) and his children with kidnap, rape, torture, and beasitialty rape on snuff film.
THE REASON CRAIG SAWYER AND THE DEEP STATE TARGTED AWARD-WINNING NEWS REPORTER AND FBI WITNESS TIMOTHY CHARLES HOLMSETH 
Timothy Holmseth is an FBI witness in the national profile kidnapping case of HaLeigh Cummings in Florida.
In 2009, while reporting on the Cummings case, Holmseth uncovered an international child sex trafficking and black-market baby sales operation that was being run through the Ukrainian Embassy in Washington DC.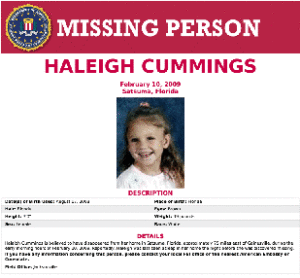 During Holmseth's interviews with Special Agent A.J. Eilerman at the federal courthouse in Grand Forks, North Dakota with the Minneapolis FBI in 2010, Holmseth alerted agents to a convicted sex offender named John Regan who was posing as a pastor and identifying himself as "FBI" and "CIA".
During recorded interviews with Holmseth, "John Regan" was identified by Hillary Clinton-associate Wayanne Kruger, as a child sex trafficker and child rapist that was moving kidnapped kids through the Ukrainian Embassy in Washington DC using fake church dossiers and fake medical records.
In 2021, Pentagon Pedophile Task Force revealed that "John Regan" was  now using the name "Bob Hamer" and served on the Board of Advisors for V4CR.
Evidence shows "Hamer" was given credentials by China and is an asset of the Chinese Communist Party.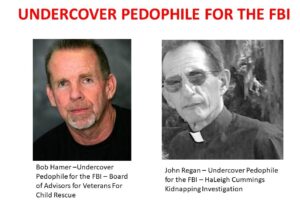 NATIONAL SECURITY BREACH!!! [CHINESE SPY/PASSPORT] "UNDERCOVER FBI/CIA PEDOPHILE" V4CR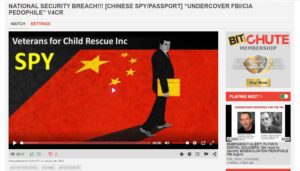 Here is Hamer's BIO from the V4CR website.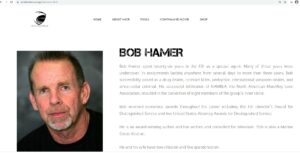 ~start~
Bob Hamer spent twenty-six years in the FBI as a special agent. Many of those years were undercover. In assignments lasting anywhere from several days to more than three years, Bob successfully posed as a drug dealer, contract killer, pedophile, international weapons dealer, and white-collar criminal. His successful infiltration of NAMBLA, the North American Man/Boy Love Association, resulted in the conviction of eight members of the group's inner circle.
Bob received numerous awards throughout his career including the FBI Director's Award for Distinguished Service and five United States Attorney Awards for Distinguished Service.
​
He is an award-winning author and has written and consulted for television. Bob is also a Marine Corps Veteran.
He and his wife have two children and five grandchildren
~end~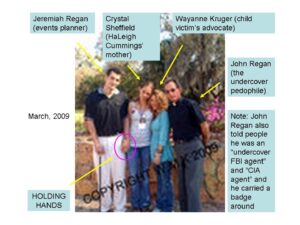 PENCE'S PEDOPHILE: TOP CIA/FBI CHILD RAPIST/TRAFFICKER IDENTIFIED IN AG MEMO TWEETED BY LIN WOOD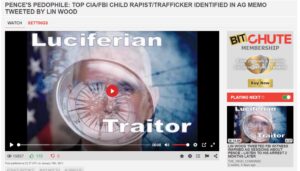 DOD EVIDENCE Against Hillary's bodyguard – NAVY SEAL Craig Sawyer – 18 U.S. Code § 1951 – Interference with commerce by threats or violence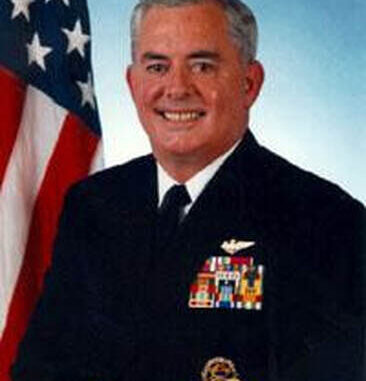 by Pentagon Pedophile Task Force on January 1, 2021 at 2:54
Murder, Kidnapping, Rape, Torture, Beasitialty, Porn…
The following threatening communications, which has been submitted as evidence with Department of Defense/Joint Special Operations Command were electronically transmitted via interstate communications to news reporter Timothy Charles Holmseth by members of Veterans For Child Rescue (V4CR).
Craig Sawyer, CEO, V4CR, is the former chief of security detail for Hillary Clinton.
Sawyer formed V4CR in April of 2017 shortly after Donald J. Trump defeated Hillary Clinton. Sawyer publicly stated he formed V4R with high level FBI, CIA, Delta Force and Navy SEALS. Sawyer went on to remove his work for Hillary Clinton from his BIO after the tide began to turn against the coup plotters.
Included in the communications you will see Vice Admiral Charles W. Moore contacted Holmseth and claimed to be a friend of President Trump, General Miley, and General Flynn.
The following evidence pertains to:
18 U.S. Code § 1951 – Interference with commerce by threats or violence
(a)
Whoever in any way or degree obstructs, delays, or affects commerce or the movement of any article or commodity in commerce, by robbery or extortion or attempts or conspires so to do, or commits or threatens physical violence to any person or property in furtherance of a plan or purpose to do anything in violation of this section shall be fined under this title or imprisoned not more than twenty years, or both.
(b)As used in this section—
(1)
The term "robbery" means the unlawful taking or obtaining of personal property from the person or in the presence of another, against his will, by means of actual or threatened force, or violence, or fear of injury, immediate or future, to his person or property, or property in his custody or possession, or the person or property of a relative or member of his family or of anyone in his company at the time of the taking or obtaining.
(2)
The term "extortion" means the obtaining of property from another, with his consent, induced by wrongful use of actual or threatened force, violence, or fear, or under color of official right.
(3)
The term "commerce" means commerce within the District of Columbia, or any Territory or Possession of the United States; all commerce between any point in a State, Territory, Possession, or the District of Columbia and any point outside thereof; all commerce between points within the same State through any place outside such State; and all other commerce over which the United States has jurisdiction.
(c)
This section shall not be construed to repeal, modify or affect section 17 of Title 15, sections 52, 101–115, 151–166 of Title 29 or sections 151–188 of Title 45.



















About Author