CONFESSED PEDOPHILE & MASKED PSYCHOPATH BRAGS HE RAN ABDUCTION TEAM FOR STATE OF FLORIDA (PLOT AGAINST TRUMP UN-RAVELING)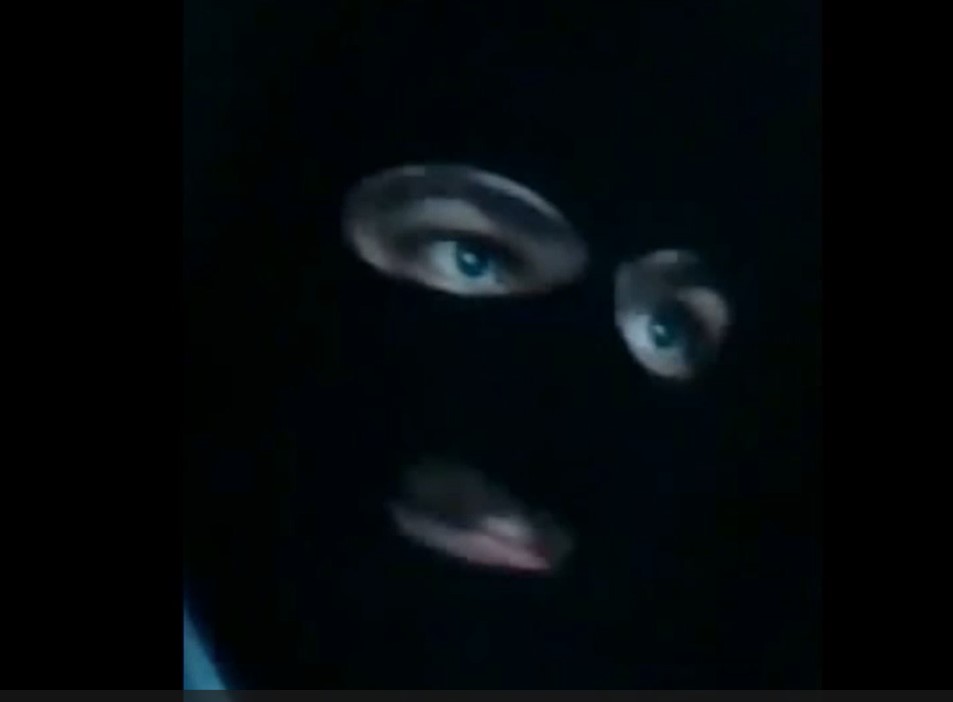 by Pentagon Pedophile Task Force on September 18, 2023 – USA
Evidence that a coordinated attack by conspirators within the judicial system, FBI, and the BAR Association, to bring fake indictments against President Donald Trump through New York District Attorney Alvin Bragg, Special Prosecutor Jack Smith, and Fulton County District Attorney Fani Willis is pouring out in all directions.
While the names Smith, Willis, and Bragg are the ones most familiar to American public – there is a long list of fellow BAR attorney conspirators involved in the plot against Trump and the American People.
The conspirators are trying to avoid prosecution for crimes against children.
Evidence has emerged that shows a psychopathic pedophile, along with others within the judicial and BAR system, conspired with the STATE OF FLORIDA and STATE OF WISCONSIN to plan the abduction of an American citizen named Field McConnell – while calling it an "arrest".

And yes – it's connected to the Biden Crime Family.
The operation involves an FBI operative named William Kevin Murtaugh, Apopka, Florida, who, if you believe your eyes and an FBI sketch-artist rendition, published by the U.S. Marshals, appears to be the infamous mobster and FBI informant James 'Whitey' Bulger, who is being protected by the FBI under the Witness Protection Program.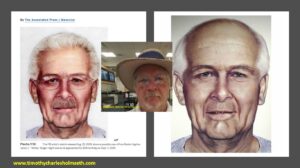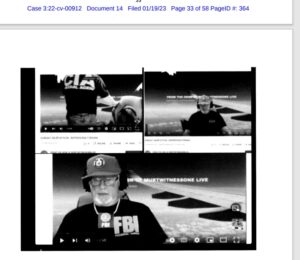 The connection between McConnell's arrest in 2019, and President Donald Trump, is a loss-prevention specialist and congressional auditor named Christopher Edward Hallett who was assassinated (shot in the head at point blank range) in his Ocala, Florida home on November 15, 2020.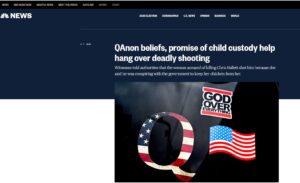 Hallett's corporation E~Clause LLC possessed Power of Attorney for investigative journalist and War Correspondent Timothy Charles Holmseth. Hallett was in the process of bringing Holmseth's case before U.S. Congress, after Holmseth was repeatedly kidnapped through a conspiracy between attorneys of STATE OF FLORIDA and STATE OF MINNESOTA.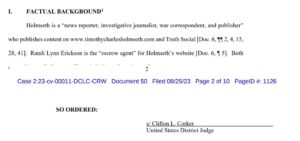 Hallett had uncovered and unraveled the entire complex coding matrix used by CPS, courts, and BAR Attorneys to traffic humans and children through Family Courts etc.
Hallett's E~Clause LLC colleague, Neely Petrie Blanchard, was working under Operation Legend and conducted recorded interviews with child sex traffickers who were attempting to defect from the satanic cult operation. Hallett's murder was immediately pinned on Blanchard under very, very suspicious circumstances. The States Attorney's Office in Marion County, Florida has been working with Murtaugh (Whitey Bulger???) to provide case files for Murtaugh's publication.
FIELD MCCONNELL AND THE "Q" OPERATION
Evidence shows McConnell was part of a psychological operations called "Q" that was formed by military intelligence operatives and attorneys (e.g., General Michael Flynn, Attorney Lin Wood, David Lester Straight, Juan O'Savin, etc.) One dynamic of the "Plan" by the creators of "Q" was to gather evidence of child sex trafficking, CPS child harvesting, and crimes against humanity. The evidence was going to be presented and published to the world under the guise that Flynn, Straight, Wood, O'Savin, and others were the 'good guys' trying to stop the 'bad guys'. The "Q" conspirators filmed sleazy liars and actors (e.g., porn actress Madyson Marquette) on Hollywood type sets that looked like military tribunals being run by military officers. The sleazy liars gave recorded testimony against various targets (e.g., Joe Biden) which was going to be aired to the public during a coup.
On January 4, 2021, Wood attempted to bring Holmseth into the scheme by tweeting Holmseth's MEMO to AG Sessions warning Trump about Mike Pence directly to President Trump.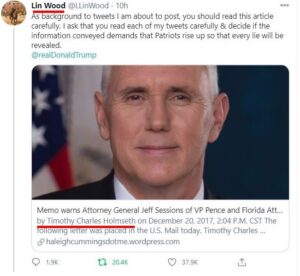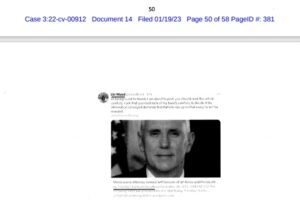 In reality – the fake good guys were cleverly connecting themselves to Trump as part of a larger plan to hijack Trump's MAGA base energy and eventually move Flynn and Ron DeSantis into the Oval Office.
WHAT WENT WRONG
In 2019, McConnell was executing his role in the "Q" operation perfectly until he met with Timothy Charles Holmseth. Holmseth gave McConnell cases of his book "In Re: HaLeigh Cummings -The Shocking Truth Revealed". The book contained a photograph of an FBI agent named "John Regan" that was never supposed to be seen by the world. "John Regan" is the alias of an actual FBI agent named REDACTED. The FBI agent is a child sex trafficker for the FBI and CIA. McConnell continuously held the book up while Live on-air and praised Holmseth.
McConnell did not realize that by exposing FBI agent John Regan, he was exposing a colleague of the "Q" operators. McConnell was warned by O'Savin to stop but he refused to stop supporting Holmseth and continued to unwittingly expose the child trafficking FBI agent who was working with "Q". It was at that point McConnell had to be dealt with before he exposed the entire international child trafficking operation Holmseth uncovered.
S0 – McConnell was abducted and falsely charged by the weaponized court system (just like Trump).
PSYCHOTIC PEDOPHILES RUNNING ABDUCTION TEAMS WITH LAW ENFORCEMENT
Video shows a notorious psychopath who calls himself "Agent 19" bragging that he was part of a team that arranged for the arrest of "Field McConnell" in Plum City, Wisconsin in 2019.
McConnell was arrested by the Pierce County Sheriff's Office on October 2, 2019. He was accused of violating a court order issued by a family court judge in Broward County, Florida named Michael Kaplan. Kaplan, with no jurisdiction whatsoever, issued an order that regulated what McConnell could and/or could not say on his Web-based radio program. Kaplan issued the exact same type of court order against a journalist from Minnesota named Timothy Charles Holmseth after Holmseth published the face of an FBI agent named "John Regan" who was part of the CIA Finder's cult for Jeffrey Epstein and selling babies on the black-market through the Ukrainian Embassy in Washington DC.
LISTEN TO PSYCHOPATH AGENT 19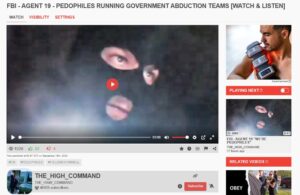 Further evidence, that is being processed, shows the conspirators are connected to the Prosecutors that are indicting Trump.
*****
Timothy Charles Holmseth is being called America's 'Last Journalist Standing'. TIMOTHY CHARLES HOLMSETH REPORTS is free. However, if you feel led to assist Tim in getting to where he needs to go, to do what he needs to do, to bring this information to the world, you can. CLICK HERE to for options to donate.
Watch/Listen to Isaac Kappy call Timothy Holmseth.
Watch/Listen to Lin Wood talk about Timothy Holmseth.
Watch/Listen to Ally Carter address Timothy Holmseth.
Watch/Listen to Timothy Charles Holmseth uncover (in real time) the FBI/CIA Ukraine/Epstein fake adoption child trafficking operation – PRESIDENT DONALD J. TRUMP UKRAINE SPECIAL
*****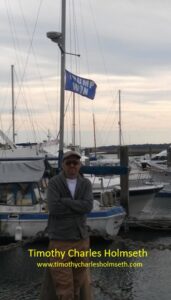 About Author