Field McConnell Case: Florida Attorney Howard Sohn preparing to ROCK SOME WORLDS and RESTORE THE REPUBLIC!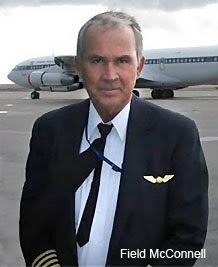 by Debra M. Matthew on May 25, 2020 at 1:20 P.M.
THERE'S A LEGEND IN THE MAKING IN FLORIDA.
His name is Howard Sohn- he's an attorney, and he is preparing to blow the country away with historical court motions and bombshell legal briefs that will reset the course of a stumbling nation.
That's right!
Sohn, the attorney of kidnapped U.S. Marine, 911 and child sex trafficking whistleblower, Field McConnell, is most certainly on the verge of releasing a barrage of court motions that will sweep the headlines and restore America's faith in our beloved Constitution.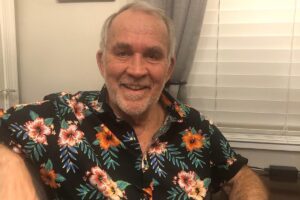 Many were concerned that McConnell, who has been gagged and forbidden from using the Web or assisting in his own defense, was going to be railroaded.
Not a chance – Attorney Howard Sohn has a PLAN!!!
Right???
He must.
Sohn didn't say that – but that must be what he has been busy with.
Right???
Here's why.
In 2019, Field McConnell, 70, Plum City, Wisconsin, was an on-air personality and entertainer on a show called Abel Danger, which appeared on a You Tube channel that belonged to a man from Canada named Gordon Butler.
People loved it.
McConnell would entertain his audience with everything from political and social commentary, to singing gospel songs and reading scripture; to clowning around in a goofy wig while playing air-guitar with a broom.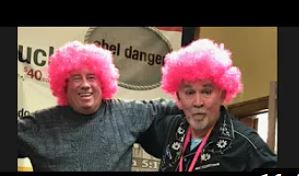 McConnell is a former U.S. Marine and commercial pilot with absolutely no criminal record whatsoever.
McConnell has never hurt anyone in his life.
On October 9, 2019 McConnell, who is happily married to Denise Clarke McConnell, was 'served' Florida 'Family Court' papers by the Pierce County (Wisconsin) Sheriff's Office that declared he was required to, within eight (8) days, prepare for 'court' and travel from his home in Plum City, Wisconsin to Fort Lauderdale, Florida for a 'Family' 'court hearing' in the 'Domestic Violence Division' regarding an 'injunction'  being sought against McConnell for 'cyberstalking' for things he allegedly did and/or said on air.
Obviously, eight days to prepare and travel to the other side of the country violates Due Process no matter where you're at – but Attorney Sohn is certain to be all over that.
And…
That's all not to mention…
Nobody in McConnell's family is involved with this 'Florida' 'Family' court filing so it was improper Venue and the court had no Jurisdiction. 
NOTE: McConnell had NOT BEEN charged with any criminal offense (breaking the law) by law enforcement – this was a 'civil' matter filed in Florida's 'Family Court'.
This is where Attorney Sohn probably initially began to dissect the colossal fraud and violations of his client's Constitutional rights – right off the bat.
If a law of any kind had been broken it would have been a process of the Sheriff's Office in Florida and involved a States Attorney for STATE OF FLORIDA. And – considering McConnell was in Wisconsin, the matter would have been a federal (FBI) issue.
Attorney Sohn's background shows he is strong in federal law so surely he is on top this.
McConnell did not attend the bogus hearing in Florida.
On October 16, 2019, Michael G. Kaplan, signed an 'order' against McConnell.
McConnell was then subjected to 'conditions' of a 'court order' issued in a 'Family Court' from a State where he did not reside. The conditions governed what McConnell could and/or could not do, and what McConnell could not say.
It even ordered McConnell, who was not charged with any crime, to surrender all of his firearms.
No worries though – Attorney Sohn KNOWS that violates the Second Amendment.
On November 4, 2019 McConnell was arrested by Pierce County Sheriff's deputies in front of his studio on Main Street in Plum City, Wisconsin. The deputies claimed to have an arrest warrant but did not produce one.
McConnell (Wisconsin) was arrested based upon charges by the Broward County Sheriff's Office in Florida citing three felonies that involved things he allegedly did and/or said on the Web. One of the charges involved McConnell planning or encouraging a mass shooting!
The (suspicious) arrest warrant for McConnell that was eventually produced did not appear anywhere in the court's computer system in Florida – even when using the case number written on it.
Weird eh?
The felonies were bought against McConnell without a Grand Jury indictment as required by the U.S. Constitution.
McConnell was locked up in the Pierce County Jail.
McConnell refused to be represented by an attorney and refused to agree to be extradited (human trafficked).
McConnell knew he did not need 're' 'presentation' because knew he knew he had not broken any law and he knew he was protected by the U.S. Constitution regarding speech. McConnell did not need to be 're' 'presented' by an attorney because McConnell was of sound mind and already understood the law (Constitution).
Now – you can bet Attorney Sohn is going to jump all over what happened next.
McConnell was repeatedly brought in front of a camera at the Pierce County Jail facility which is how Pierce County conducted their hearings for McConnell. McConnell was not transported to the Pierce County Courthouse.
According to law experts, the act of holding McConnell's hearing over an electronic camera system and not physically taking him to the Courthouse was a federal offense in violation of 18 U.S. Code § 1343.Fraud by wire, radio, or television
Of course – Attorney Sohn knows that.
McConnell was subsequently extradited from Wisconsin to Florida against his will (Human Trafficked).
Essentially…
McConnell was kidnapped and locked in a cement cage with no sunlight and sub-standard nutrition from November 4, 2019 until approximately March 9, 2020 when he was bonded out of the Broward County Jail in Florida.
McConnell was finally granted a bond, only, after, retaining the services of Attorney Sohn.
McConnell's captors agreed to release him from his prison cell if he agreed to the following conditions:
McConnell would post $100,000 bond
McConnell is confined to his son's residence and must wear an ankle monitor with GPS tracking
McConnell must surrender his U.S. Passport
McConnell shall have no contact with victim
McConnell shall close all his email accounts, social media accounts, and not access the Web
McConnell shall not own or possess any firearms
McConnell shall not own or possess any device with internet access
McConnell shall not have any telephone access and any contemplated communications with his wife or family shall be through his attorney Howard Sohn who will monitor the call
Clearly, McConnell was FORCED, after four months of TORTURE, to accept a BAR (British Accredited Registry) attorney (Sohn) and cannot assist in his own defense.
Certainly – Sohn knows what to do about all these rights violations.
Buckle up, America!
Attorney Howard Sohn is going to rock the house!!!
In America we have…
First Amendment – Freedom of Speech – Religion and Expression
Second Amendment – Right to Keep and Bear Arms
Fifth Amendment – Right to Due Process of Law – Right to a Grand Jury
Eighth Amendment – Right to Bail
Not to mention that U.S. Marines never leave a fellow Marine behind.
Semper Fi  !!!
However… a Constitutional law expert who has been monitoring the McConnell case believes the case should have already been moved to federal court by Attorney Sohn.
"If I was him I'd fire that guy (Attorney Howard Sohn) on the grounds of fraud and swindle and ineffective assistance of counsel," the expert said.