GOOGLE LLC MURDERING THE PEOPLE – 18 U.S. CODE § 2383.REBELLION OR INSURRECTION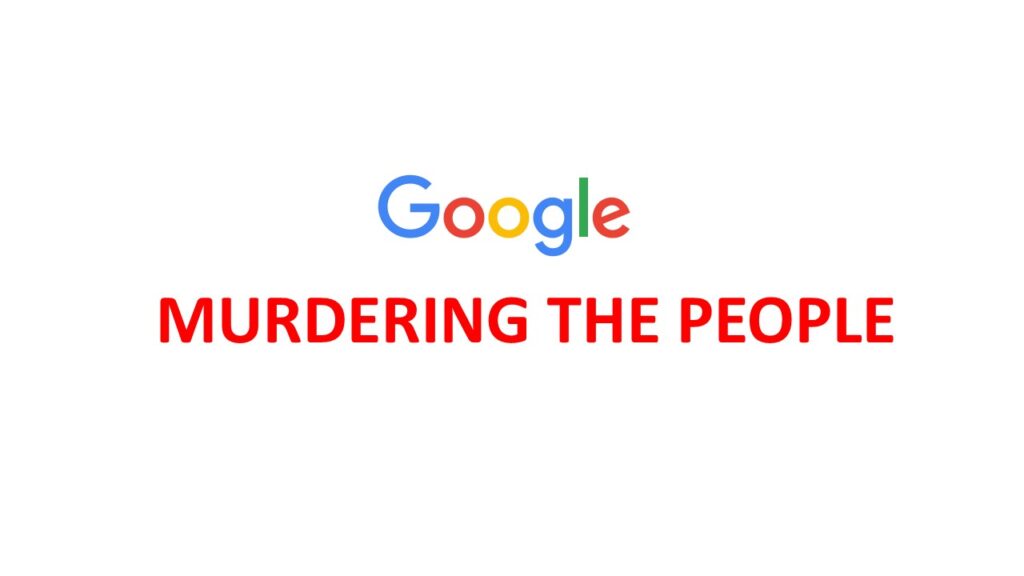 by Timothy Charles Holmseth on July 28, 2020 at 4:11 P.M.
GOOGLE LLC through it's subsidiary, You Tube, is murdering the American people.
FACTS
On July 27, 2020 You Tube removed a news report presented in a video created by a career journalist; award-winning news reporter Timothy Charles Holmseth.
The video was entitled 'Dr. Stella Immanuel – "This virus has a cure! It's called Hydroxychloroquine, Zinc, …" CLICK ON LINK OR PHOTO BELOW TO VIEW THE VIDEO ON BITCHUTE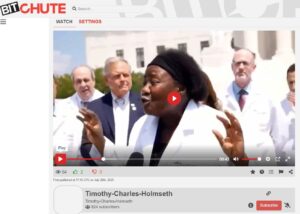 The news report was uploaded to the You Tube channel The High Command by the the Publisher of www.timothycharlesholmseth.com.
The news report featured Dr. Stella Immanuel stating during a press conference that she treated 350 COVID-19 patients with Hydroxychloroquine, Zinc, and Zithromax and none of them died – they all "did better".
The news report contained important information for the American people. 
Shortly thereafter, You Tube removed the video claiming the video violated Terms of Service because it contained "Inappropriate Content".

GOOGLE is in violation of 18 U.S. Code § 2383.Rebellion or insurrection
Whoever incites, sets on foot, assists, or engages in any rebellion or insurrection against the authority of the United States or the laws thereof, or gives aid or comfort thereto, shall be fined under this title or imprisoned not more than ten years, or both; and shall be incapable of holding any office under the United States.
This is a developing story.