TRUMP FORCE ONE AIR SHOW OVER WEST VIRGINIA MAY BE A GAME CHANGER – JESSIE MARIE CZEBOTAR CONFIRMS SHE HAS BEEN TO "THE GREENBRIER" (EXPLAINS WHY TOP SECRET MILITARY BUNKER WAS CALLED "PROJECT GREEK ISLAND") – – – [IF YOU ATE KIDS YOU'RE GOING TO FUCKING DIE]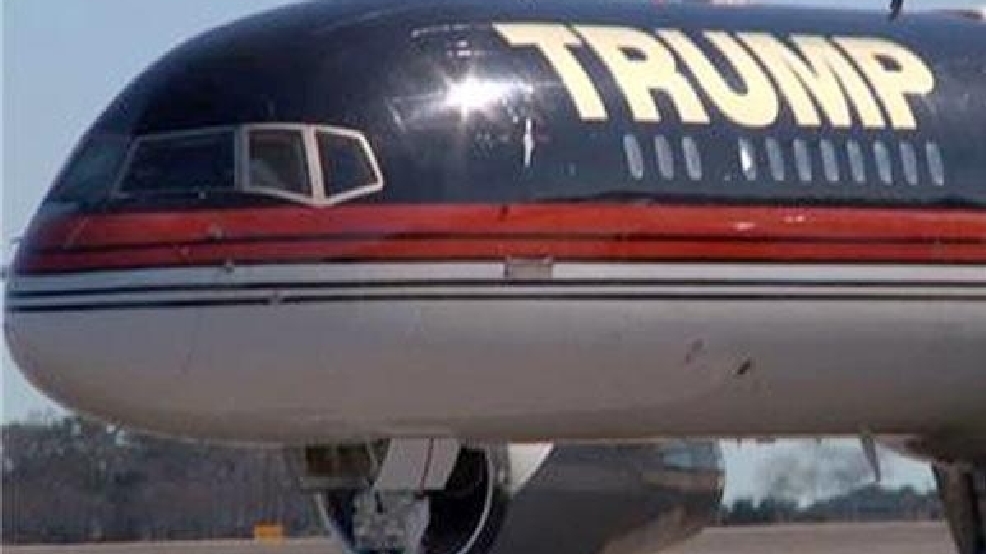 by Pentagon Pedophile Task Force on August 17, 2023 – USA
"If you ate kids you're fucking die. That's a death sentence. You cannot fucking live" – Isaac Kappy WATCH
There has been an influx of information and whistleblower-type reports regarding human trafficking, child abuse, and satanic ritual cannibalism, since Trump Force One conducted some interesting maneuvers over a region of the eastern United States that included West Virginia.
Yesterday's report featured information about The Greenbrier resort which was published in a piece entitled "MYSTERY SURROUNDS TRUMP FORCE ONE'S STRANGE MANUEVER'S OVER WEST VIRGINA [TOP SECRET U.S. GOVERNMENT RELOCATION FACILITY]".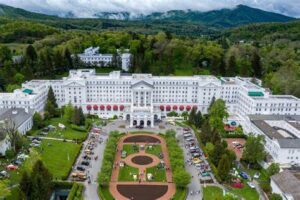 DEVELOPMENT
Jessie Marie Czebotar has confirmed she has been to The Greenbrier in White Sulphur Springs, West Virginia. The Greenbrier became the focus of news stories in January of 2018 when a train carrying U.S. Congressman and others collided with a truck while enroute to a "retreat" at The Greenbrier where Vice President Mike Pence was scheduled to speak – to be followed later by President Trump.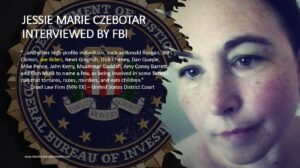 Yesterday's report included facts reported earlier by a Georgia-based publication called the Atlanta Journal-Constitution.
In the 1950s, amid increasing alarm over a possible nuclear attack, the federal government asked The Greenbrier if it could build an "Emergency Relocation Center," a bunker that would house the president and/or members of Congress in case of a nuclear attack. The Greenbrier owners agree and built an underground facility code-named "Project Greek Island." The bunker remained classified and mostly unknown for 30 years. The bunker was decommissioned in 1992.
Czebotar explained why it was called "Project Greek Island".
"There is a direct spiritual connect from there to several Greek Islands, including Malta where priestesses and oracles go thru their rights of passage. Which is why bunker was called Greek Islands. There is also direct connect to Yellowstone National Forest from that gate," Czebotar said.
"No one can imagine what they did to the disabled women who the mothers and grand high priestesses used as oracles," Czebotar said.
"I remember the surface level bunker and rooms being for show. I remember a second and third set of red carpeted stairs, about 10 each with a middle flat surface between. As you went down to next level. I remember it turned into a red-carpet ramp and a sharp turn to opened up to side entrance into left side of mega theatre that was all cement walls and stage. Thousands could fit in there with several full-size military vehicles if needed. The surface level pool is designed after the heavenly healing pools with columns lining both sides of pool. Lebensborn. The mahogany chairs with red seats are used for channeling spirits," Czebotar said.
"This area was used for three things in the System. One the spiritual gates. The area is packed with small gates that are utilized for training priests and priestesses in System how to use the spiritual gates that operate horizontally from point A to point B, C, D, E, etc. Second, it is a Breeder Program. Third, it is used by Nazi (position in System) for projects and experimentation with U.S. Military," Czebotar said.
"The Breeder Program overseen by the Vanderbilts and Whitney's is massive. It is connected to an underground Nazi Facility. I do not know how vast but I do believe it reaches over a three hour radius below ground," Czebotar said.
Czebotar's recollections of The Greenbrier are compelling considering Czebotar's affidavits, which have been filed with the United States District Court, the U.S. Army and Joint Special Operations Command, the Office of the Texas Governor, as well as with the attorneys of President Donald Trump, contain sworn statements from Czebotar that she was used in ABOVE TOP SECRET military programs as a child in facilities such as AREA 51.
President Trump has issued multiple Executive Orders designed to combat human trafficking and crimes against humanity.
We are journalistically investigating reports of mass graveyards across the United States including on the Bush Ranch in Texas, Georgia, and South Carolina.
This is an ongoing investigative news report.
Tortured by the government and daily surviving hits on his life by Navy SEALs, Timothy Charles Holmseth is being referred to as America's "Last Journalist Standing".
Click HERE to support these stories that will change the world.
Watch/Listen to Isaac Kappy call Timothy Holmseth.
Watch/Listen to Lin Wood talk about Timothy Holmseth.
Watch/Listen to Ally Carter address Timothy Holmseth.
Watch/Listen to Timothy Charles Holmseth uncover (in real time) the FBI/CIA Ukraine/Epstein fake adoption child trafficking operation – PRESIDENT DONALD J. TRUMP UKRAINE SPECIAL
About Author