Child torture film producer threatens to call ABC about Roseanne – for praising Pentagon Pedophile Task Force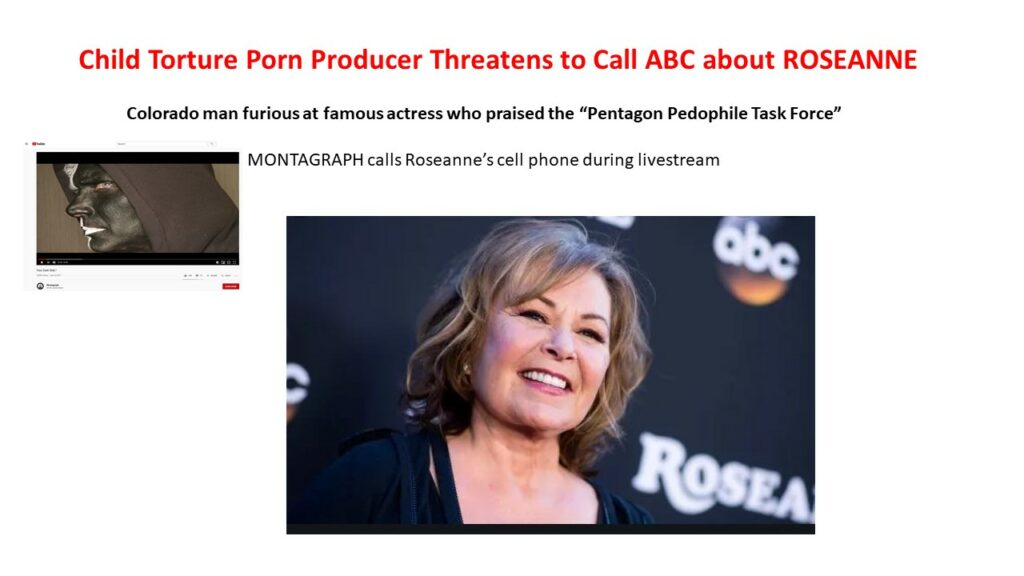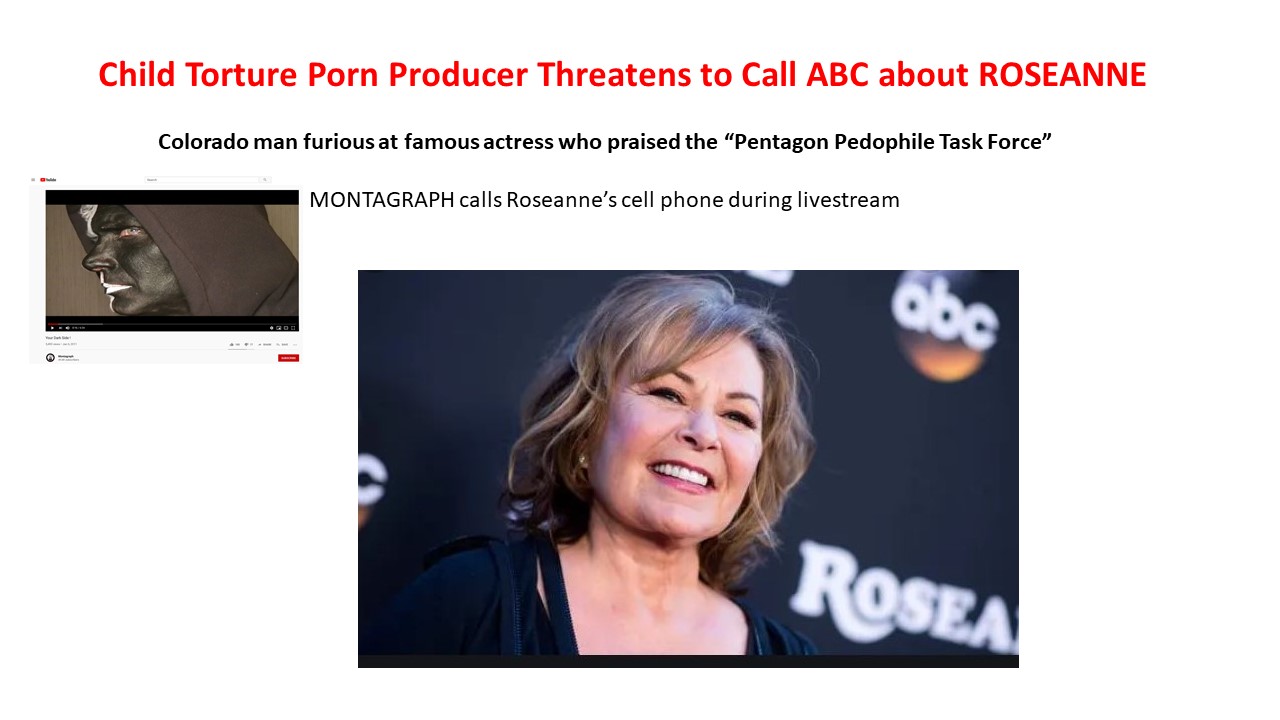 by Timothy Charles Holmseth on October 27, 2019 at 1:17 PM
The Colorado torture porn and snuff film producer who recently called the CEO's of Google and You Tube to demand videos be taken down has not yet made good on his vow to call "Joe Biden".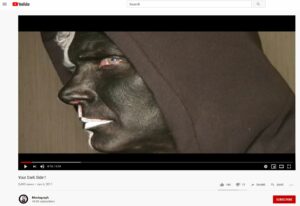 But…
He is going after Roseanne.
MONTAGRAPH, the man that created a video called 'Little Piggy and The Umbrella Man' that shows a terrified child tied to a chair with a pig mask on her face, is now threatening the actress Roseanne for mentioning the "Pentagon Pedophile Task Force" in a video she published Friday.
Little Piggy and the Umbrella Man (CAUTION – DISTURBING and SEXUAL)
It's the latest in a series of video rants published by MONTAGRAPH (born Dale Ellis Bennett) regarding what appears to be his angry obsession with Timothy Charles Holmseth and the Pentagon Pedophile Task Force (PPTF).
MONTAGRAPH turned his sights on Roseanne yesterday after he learned she published a short video on You Tube where she spoke of a little girl named Rene who wrote her (Roseanne) a letter that ended up on the refrigerator on the set of the Roseanne show.
The story Roseanne told is quite sad.
Roseanne recounted the little girl named "Rene" who got AIDS after being raped by her mother's creep friends. Roseanne praised President Donald Trumps's efforts to battle crimes against children and praised the "Pentagon Pedophile Task Force".
It did not go over well with MONTAGRAPH who appears to be furious that Timothy Charles Holmseth and the PPTF recently announced they possess evidence that suggests he (Dale Ellis Bennett) was present at the murder of JonBenet Ramsey in Boulder, Colorado on December 25, 1996. It is also suspected the girl tied to a chair in Little Piggy and the Umbrellas Man was a child.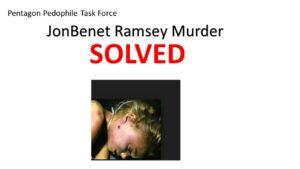 MONTAGRAPH went on You Tube livestream and began repeatedly warning Roseanne there is no such thing as the "Pentagon Pedophile Task Force" and warned he has excellent connections at ABC news – noting he is going to call ABC about her.
MONTAGRAPH boasted he has Roseanne's cell phone number and attempted to telephone Roseanne while he was live – but he got an answering machine.
At times during the livesream MONTAGRAPH would rant angrily at Roseanne saying she is a 'nobody' like everybody else in the world. His bizarre rants went off in many directions and at one point he babbled nonsensically about how, when people get old, they need help with daily living and going to the bathroom. At other times during the livestream he would abruptly switch mood and began giggling and cackling and laughing.
The cell phone call to Roseanne was nothing new.
MONTAGRAPH recently filmed himself live as he telephoned Ellen Lord, Undersecretary of Defense at the Pentagon, to find out if there is a Pentagon Pedophile Task Force. He told Lord there is a video online published by Timothy Charles Holmseth with nearly 100,000 views that reports 2,100 children were saved by U.S. Marines from their torturous existence in underground bases in California.
MONTAGRAPH told Lord that 2,100 children were not saved and it is a bunch of "BS".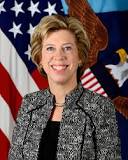 MONTAGRAPH recently became very angry at the activities of the PPTF and The Children's Crusade and said he was going to telephone "Joe Biden". He also, recently, boasted that he possessed the telephone numbers of the CEO's of You Tube and Google and tried calling one of the numbers live on air.
MONTAGRAPH has also claimed association with Vice President Mike Pence.
MONTAGRAPH recently dared Timothy Charles Holmseth to report him to the Boulder Police Department, and then warned Holmseth that if Holmseth reports him he will have Holmseth arrested.
MONTAGRAPH then extended the same threat to anyone in the world that called the police on him.
The police report is being prepared.