Craig (Sawman) Sawyer Threatened to Kill First Lady Melania Trump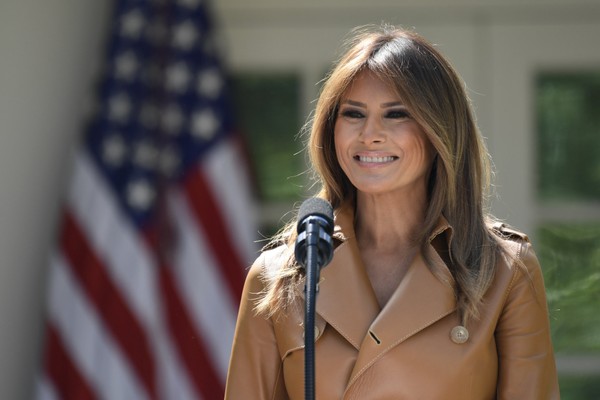 by Pentagon Pedophile Task Force on June 6, 2021 at 5:59 A.M.
On August 4, 2020, Craig Sawyer, founder, Veterans For Child Rescue Inc., Arizona, threatened to kill First Lady of the United States Melania Trump. Evidence shows Sawyer strategically misspelled Melania's name.

The facts and circumstances of the threat against Mrs. Trump and others,  are now beginning to emerge after a recent ruling and judgement entered by an Ohio judge in a defamation lawsuit that involved Sawyer.
It is now very possible civil and criminal charges of extortion, including conspiracy to commit kidnapping, rape, torture, beastiality, and murder will be filed against the co-plaintiffs of the Ohio case.
Here's the facts.
On March 9, 2020 Douglas J. Hagmann, Stephen Quayle, Russ Dizdar, and Craig Sawyer filed a Defamation lawsuit against Daniel J. Lee and un-named John Does.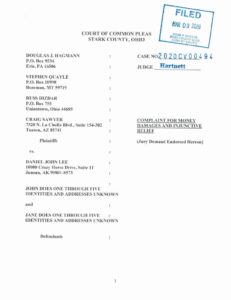 Lee, who is from Alaska, declined to respond to the lawsuit and lost by default.
On June 1, 2021 a judgement was entered that totaled over four million dollars in damages being awarded to the co-plaintiffs.
The area of focus for investigators, now, is what happened after the Ohio case was filed in March of 2020.
In August of 2020, Sawyer, founder of Veterans For Child Rescue Inc., Arizona, and members of his organization, began sending threats via interstate electronic communications of kidnap, rape, torture, and murder against investigative reporter and journalist Timothy Charles Holmseth, Holmseth's daughter, the owner and publisher of www.timothycharlesholmseth.com Randi L. Erickson, and the First Lady of The United States Melania Trump.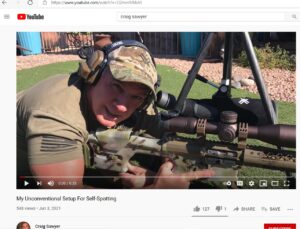 The threats by Sawyer and his paramilitary group were published and are seen across the Web.
On January 1, 2021 Pentagon Pedophile Task Force reported DOD EVIDENCE Against Hillary's bodyguard – NAVY SEAL Craig Sawyer – 18 U.S. Code § 1951 – Interference with commerce by threats or violence
The following video from Bitchute also shows the threats 20 THREATS OF MURDER, KIDNAPPING, TORTURE, BEASTIALITY PORN, AGAINST NEWS REPORTER BY COUP PLOTTERS
Between August of 2020, and June 1, 2021, neither Hagmann, Quayle, nor Dizdar ever objected to the actions and interstate communication of threats of great bodily harm and murder being made by Sawyer. Statements by Quayle and Hagmann show they knew, and were aware of, Sawyer's criminal activity.
Following the Ohio judgement order being filed on June 1, 2021, co-plaintiffs Hagmann, Quayle, and Sawyer all took to the Web to talk about the court ruling, boasted their joint victory, and vowed that more is coming to their enemies.
The following video gives perspective to Sawyer's motives.
ADMIRAL, FBI, CIA, COPS, FACE JAG SUBPOENAS AS NAVY SEAL THREATENS KIDNAP, RAPE, TORTURE, MURDER
The following threats are evidence.