DAVID STRAIGHT WHO SAYS HE ASSISTED U.S. MARINES TRANSFER 2,100 KIDS FROM UNDERGROUND CAGES IN CALIFORNIA (HAS ISSUED A VIDEO STATEMENT CALLED "BATTLE CRY" – BUT IT'S NOT ABOUT THE CHILDREN)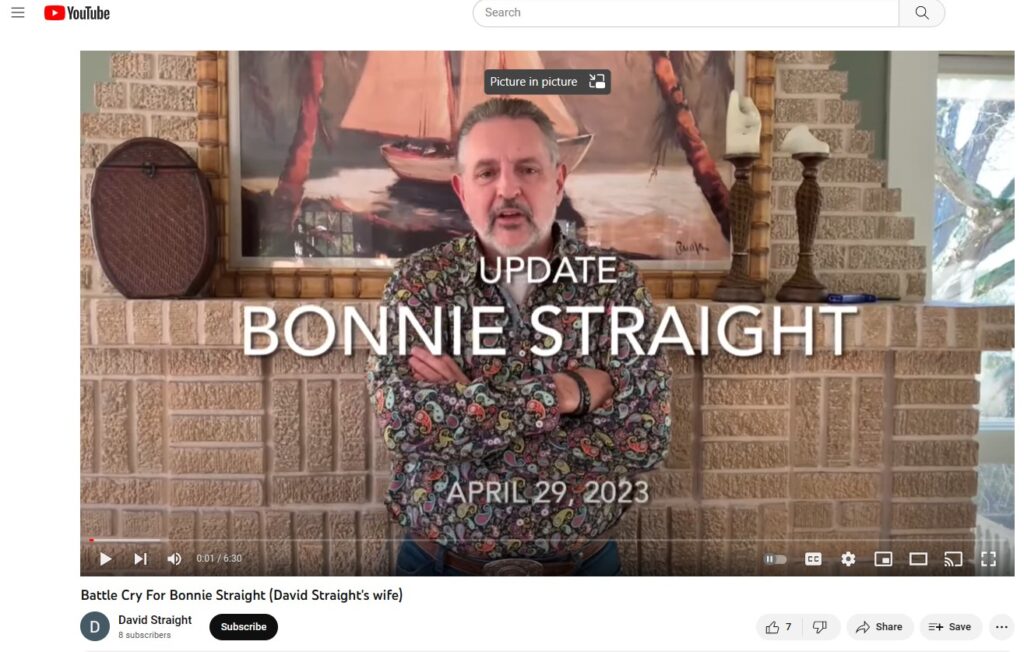 by Pentagon Pedophile Task Force on April 30, 2023 – USA
David Straight has published a video asking for people to attend an upcoming court hearing for Bonnie Thomas at the Johnson County Courthouse in Cleburne, Texas.
The video is entitled "Battle Cry".
According to sources, the You Tube channel that posted the video was likely created by Sherry Kathleen Noeller, an administrative assistant for David Straight and Bonnie Thomas.
Bonnie Thomas presents herself as a champion for children that are trafficked by Family Courts and CPS.
Thomas was arrested recently regarding charges that, according to David Straight, involved a firearm and were essentially dropped several years ago.
Straight too was arrested during the same time-window as Thomas, but Straight's records mysteriously disappeared from the government website.
Many questions exist about David Straight and Bonnie Thomas – particularly their selective concern regarding various isolated CPS corruption and child trafficking cases that Thomas appears to cherry-pick for media hype and attention.
See video below to watch David Straight.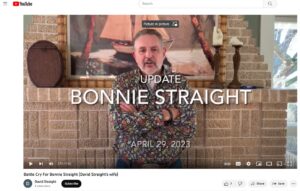 THE MASS MURDER OF 300 CHILDREN 
David Lester Straight was the source of the story published by Timothy Charles Holmseth in October 2019 regarding the rescue of 2,100 kids from cages underground in California by U.S. Marines.
Straight told Holmseth he was a former Navy SEAL, and said he served on three Presidential Commissions under Donald J. Trump (Human Trafficking, Judicial Corruption, Space Force). Straight claimed to speak with "Melania Trump" on the telephone and did so in front of Holmseth (Holmseth could not confirm it was Melania). Straight also spoke with Generals of the U.S. Army in Holmseth's presence. Straight told Holmseth he met with a "federal judge" regarding the child custody matters of Marcella Crandall, California. Straight told Holmseth that Crandall was "Mary Magdalene" and carried the DNA of Jesus Christ (Holmseth did not believe Straight about the Jesus strand – but was infiltrating Straight's operations and contacts in effort to save the 2,100 children and other trafficked children).
Straight told Holmseth in 2019 [all on recorded calls] he had "Secret Service" clearance because he protected President George Bush, Straight said he viewed videos of Vice President Michael Pence raping a little boy. Straight said he drafted indictments for members of U.S. Congress, planned to meet with Attorney Lin Wood in Washington DC on January 6, 2021, where, he said, they were going to arrest members of Congress and "hang them".
Straight's representation of himself being a federal agent was enough for Holmseth to report the story about the 2,100 children.
Straight told Holmseth he assisted U.S. Marine in a child rescue operation. Holmseth asked Straight if he personally went into the underground tunnels. Straight indicated "no" but rather, he said, he coordinated the event by telephone. Straight told Holmseth the children were originally abducted by Child Protection Services (CPS). Straight told Holmseth hundreds of those children died. Straight later told Holmseth about, yet hundreds more, children, who were being held in a mining cave while their traffickers awaited 'orders' for children (like you order a pizza). Straight always said he was working with the U.S. Military on these matters.
Holmseth continued to cover the story and soon realized evidence showed the 2,100 children were not rescued per say – rather, they were transferred by human traffickers from location to location. Crimes Against Humanity and Cannibalism witness Jessie Marie Czebotar, who has worked with Straight, confirmed it was her belief the 'rescue' was not a 'rescue' but was, rather, a transfer of slaves.
When Holmseth asked Straight for further updates on the children, Straight told Holmseth the people he works with want to 'lay a blanket over that story' for the time being.
Holmseth was very concerned because hundreds of children being kidnapped and murdered is mass-murder. In 2021, CBS reported the Department of Homeland Security director Alejandro Mayorkas confirmed the 2,100 kids story. However, the media blamed the disappearance of the children on President Donald J. Trump.
FAMILY COURTS AND CPS
Bonnie Thomas has published videos wherein she appears to be a champion for children that are victims of Family Court and CPS. However, Thomas, who claims her name is "Bonnie Straight" is not known to have ever spoken out about the thousands of children her 'husband' David Straight has been involved with.
Holmseth was told by Sherry Kathleen Noeller, Texas, who is an administrative assistant for David Straight and Bonnie Thomas, that she spoke to Straight about the 2,100 children that vanished. Noeller said Straight told her it was 'above his pay grade'.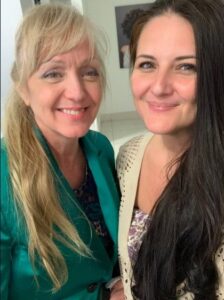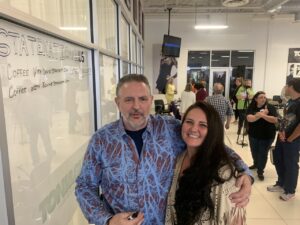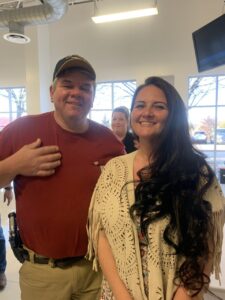 SUSPICIOUS NETWORKS THAT LEAD TO HUMAN TRAFFICKING AND THE FBI 
In 2023, Noeller traveled from Texas to Plum City, Wisconsin to stay at the home of Field McConnell. Noeller had never met McConnell in her life, but said she stayed with McConnell to nurse him back to health and 'saved his life'.
McConnell, a media personality, is a whistle-blower and has been very vocal about international child trafficking.
Stephen Tenner, a media contact and friend of both Field McConnell and David Straight, said McConnell had been infiltrated and made a public statement that he believed McConnell was/is in "danger".
Significant evidence exists that shows what appears to be a Witches coven that overran the home and life of McConnell and may have violated elder abuse laws in the State of Wisconsin. Records show the Pierce County Sheriff's Office received reports from concerned members of the public.
Noeller said David Straight performed a safety assessment of her trip to Wisconsin and advised her to not go because it was not safe.
Noeller said she feared a woman named Paula C. Blades might be working with human traffickers. Blades, who is from Canada, claims to host a radio show with McConnell, and says she works with the National Security Agency (NSA) and 5-Eyes Intelligence.
Noeller said she had fears of human traffickers murdering her and her children and beheading them.
Blades sometimes calls into the You Tube channel From The Desk Of Murtwitnessonelive, which is operated by FBI media agent and operative William Kevin Murtaugh, Apopka, Florida. Murtaugh wears his FBI clothes and laminated badge to report for the FBI.
In 2020, Murtaugh traveled from Florida to Minnesota and met with the Minneapolis FBI to discuss what he called "OPERATION CHAOS".
Murtaugh now claims to be in regular contact with the Marion County Sheriff's Office in Florida where he says he is reporting on the first-degree murder case against Neely Petrie Blanchard who was dubbed the "QANON MOM" by the mainstream media after she was accused of murdering Congressional Defense Contactor Christopher Edward Hallett on November 15, 202o. Murtaugh recently wore his FBI shirt and announced Blanchard was guilty. Hallett had become a target because he uncovered a computer coding system being used by the Family Courts to traffic children.
Murtaugh appears to be the man shown in an FBI sketch-artist drawing of FBI informant, pedophile, and mobster, James 'Whitey' Bulger that was published by the U.S. Marshals.