Delphi Murder Update: Organized Crime Threatens to Kidnap Grandchildren of Former MN Judge Who Was Texted Photo of Naked Child (Evidence in Delphi Murders)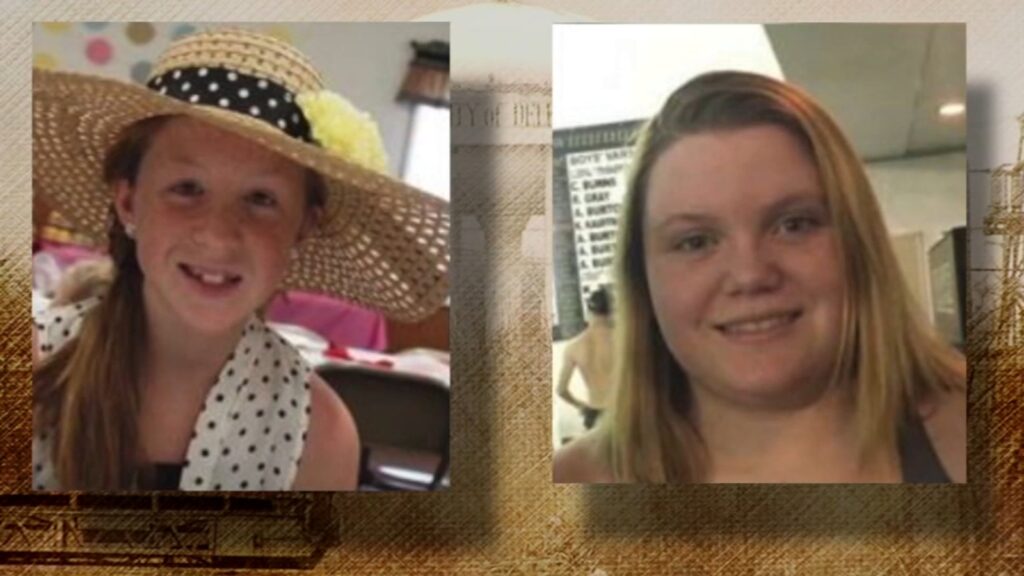 by Pentagon Pedophile Task Force on November 5, 2022 – USA
Organized crime has issued a threat to kidnap the grandchildren of former Minnesota judge Randi Lynn Erickson.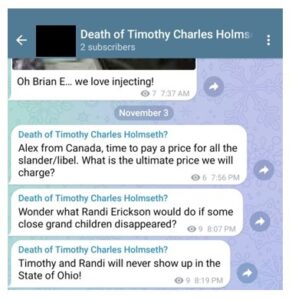 The threat also targeted Erickson's husband Brian Erickson who is undergoing Chemotherapy and bone marrow treatment – with no guarantee to survive.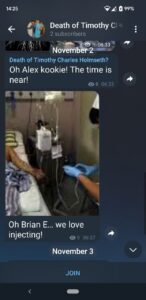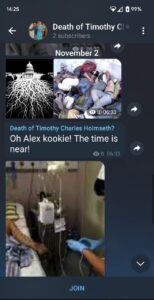 The message was posted on social media on an account called Death of Timothy Charles Holmseth?
The threats are likely connected to crimes against humanity evidence that was escrowed by Erickson, as well as a suspicious photograph Erickson received that has been submitted as evidence in the Delphi murder investigation.
On August 13, 2022, Erickson received a photograph of a small naked female that was focused in close up on the vagina. The small female in the photo had no pubic hair and there appeared to be bruising – it may be a corpse.
The photograph has been submitted to the Indiana State Police investigating the murders of Abigail Williams and Liberty German in Delphi, Indiana in 2017.
The photograph has also been submitted to the Cleveland FBI, Jacksonville FBI, Ohio Attorney General's Commission Investigating Organized Crime, and the attorneys of Donald J. Trump (per issues of National Security and the FBI).
This is a developing story.