Drugged and Raped by Rev. Billy Graham: The Teddy Bear Picnic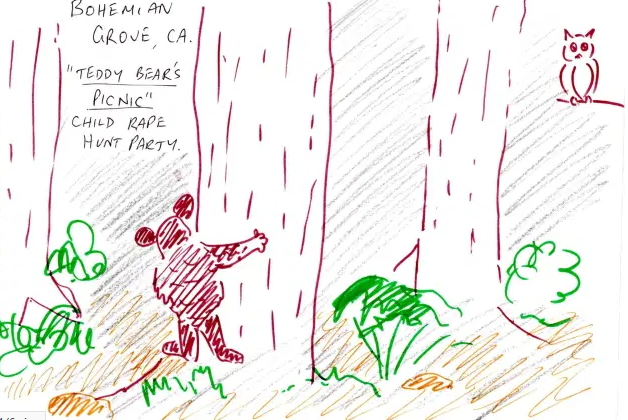 by Timothy Charles Holmseth on July 30, 2020 at 10:57 A.M.
EXCERPT FROM
https://cathyfox.wordpress.com/2020/07/26/human-hunting/
Fiona Barnett, another whistleblower and survivor is covered extensively in my blog. A summary of her posts is here, and also the updated version of her free ebook.  Fionas Barnetts Eyes Wide Open, updated, Lockdown Edition [44]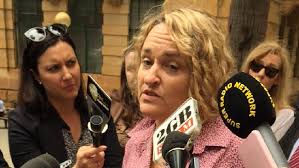 She describes one hunt.
[They] took me to national park land situated on the coast, between the Sutherland Shire and Kiama. I recall subtropical looking trees and foliage, and a picnic table laden with sweets and coloured cordial. A group of blond children were gathered around the table. The cordial was laced with drugs.
Later that night, a group of men from the local hunting clubs arrived in pick-up trucks, dressed in caps and gingham shirts, carrying hunting and surveillance gear. The children and I were stripped naked. I was taken aside and instructed to take the children and hide them.
Their lives were my responsibility, and if I failed – they would be killed. They painted something on my back before I briefed the children best I could. I had just turned six, but my mental age was far older. I desperately told the children they were to run for their lives, stay as quiet as possible, and find somewhere far away to hide.
A gun was fired to mark the start of the hunt. I shouted at the kids to run. I drove them from behind like a cattle dog and pushed them up over the first hill. We were halfway up the second hill when I heard gunfire. Kids began dropping around me. When I realised all hope was gone – I took off. I dissociated from the pain and ran for hours and miles over hill and dale, through the wild fauna. A search party did not find me until the following afternoon.
Fiona also writes
USA Ritual Abuse victim David Shurter and I were trafficked to Bohemian Grove as children. There I was dressed as a teddy bear and made to participate in a pedophile hunt amidst the redwood forest, and was drugged and raped by Reverend Billy Graham in a pink bubble themed cabin.
Hunting, raping and killing children for sport is a common feature of elite Luciferian pedophile gatherings.
In 1966, the USA branch of the Bohemian-founded all-male secret Order of Saint Hubertus (aka the American Knights) held its first ever meeting at the all-male secret Bohemian Club in San Francisco. The Bohemian Club owns Bohemian Grove.
So, Bohemian Grove is a Luciferian pedophile club that provides opportunity for attendees to engage in their favourite pastime – hunting children for sport. This is the real hunger games.
About Author