Juanita Broaddrick to speak at faith event where CEO of veterans group who allegedly raped a child and threatened to have a dog rape a news reporter's daughter is also speaking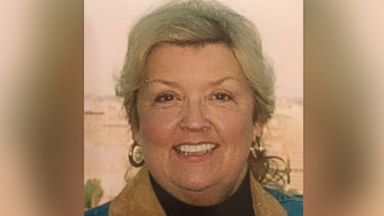 by Pentagon Pedophile Task Force on April 28, 2021 at 10:05 P.M.
Is Matt Couch involved in some kind of a sick joke that targets rape victims and Christians?
Here's what's going on.
Juanita Broaddrick, a rape victim of former president Bill Clinton, is listed as a guest speaker at a Faith n' Freedom conference event that is scheduled for May 13-16, 2021 in Dallas.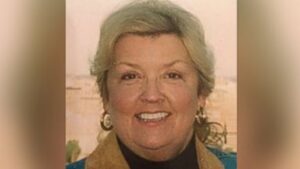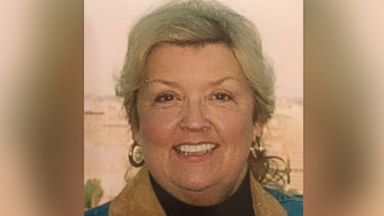 The event was set up by Matt Couch.
The schedule of events was published today by Craig (Sawman) Sawyer, CEO, Veterans For Child Rescue Inc, Arizona, who is also scheduled to speak at the event.
Sawyer once provided security for Hillary Clinton and boasted of it in his BIO until the truth about Hillary's crimes against children began to leak out whereupon he removed her name from his BIO.
And then there's this…
Craig Sawyer, along with members of what he calls his VIPR teams, has been electronically transmitting threats to kidnap, rape, torture, and murder a news reporter from Minnesota named Timothy Charles Holmseth.
But its even much worse than that.
Sawyer's VIPR teams also threatened to have a dog rape Holmseth's daughter at an Army base while they filmed it.  On August 17, 2020 VIPR team member James Hill contacted Holmseth and said, "We will get a dog and picture your girl doing the nasty when we arrive at the artillery section of Ft. Campbell. We are coming."

Sawyer and his VIPR teams appear to be obsessed with rape. On September 4, 2020 Craig Sawyer wrote Holmseth and said, "I bet your ass will be ripping soon".

Sawyer has been directly accused of being a child rapist and human trafficker by Adrian John Wells, Australia. Wells says he was trafficked as a child by the Clintons and Jeffrey Epstein. Wells also alleges Sawyer, along with an Australian military general David John Hurley trafficked him around the United States when he was a child.
Sawyer's Board of Advisors includes a man named Bob Hamer who says he worked as an "undercover pedophile" for the FBI.
Juanita Broaddrick may be very appreciative to anyone who brings this information to her attention.
The following video Adrian John Wells describing his interactions with the Clintons, Epstein, and Craig Sawyer.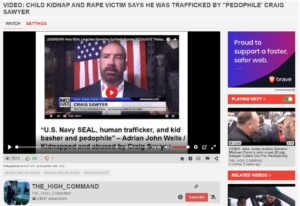 The following video shows twenty separate threats sent to Timothy Holmseth by Veterans For Child Rescue.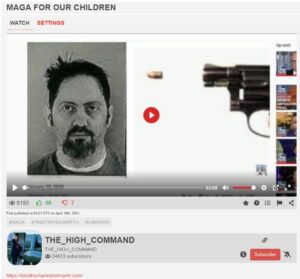 About Author