Late term abortion law actually attempt to cover up ritual sacrifice of babies?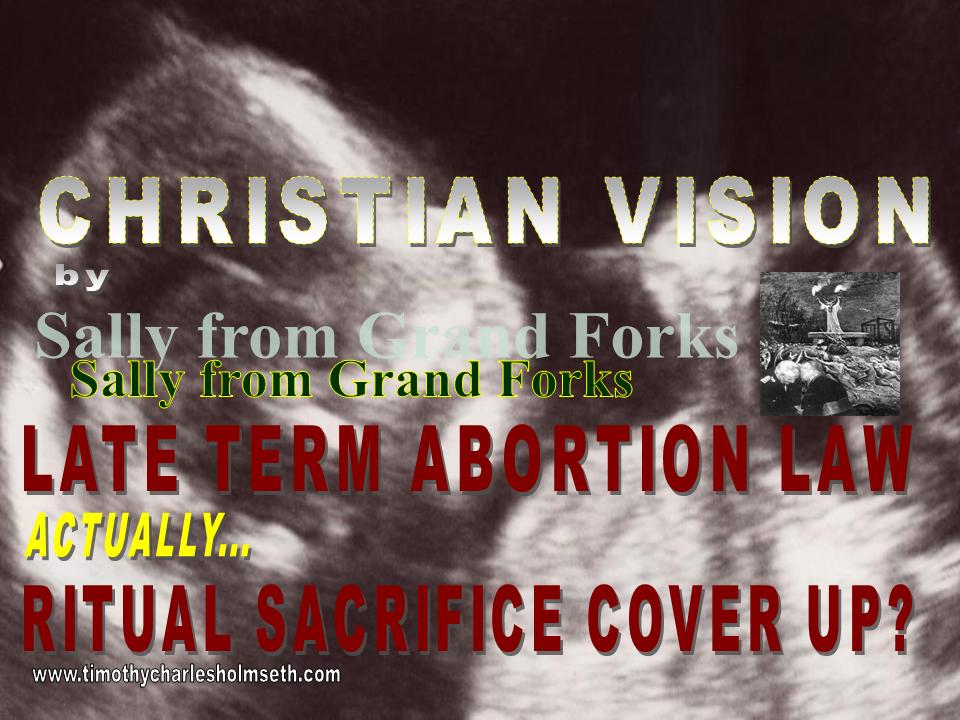 by Timothy Charles Holmseth on January 30, 2019 at 10:39 P.M. CST
Sally McKinnon, Grand Forks, telephoned me today with an interesting concept she had regarding the sudden rush in New York by Andrew Cuomo to enact a law making it legal to kill a baby.
McKinnon raised the idea that Luciferians are in a panic and scrambling to create laws that could make it legal to kill infants and babies. As I discussed this with McKinnon I agreed and theorized it may be an attempt to create a law to try to cover up for the babies they have already murdered and buried.
I published a segment of our conversation.
About Author