"No one gives a Fuck tim !!" – Alexandria Hannelore Goddard – 11.17.22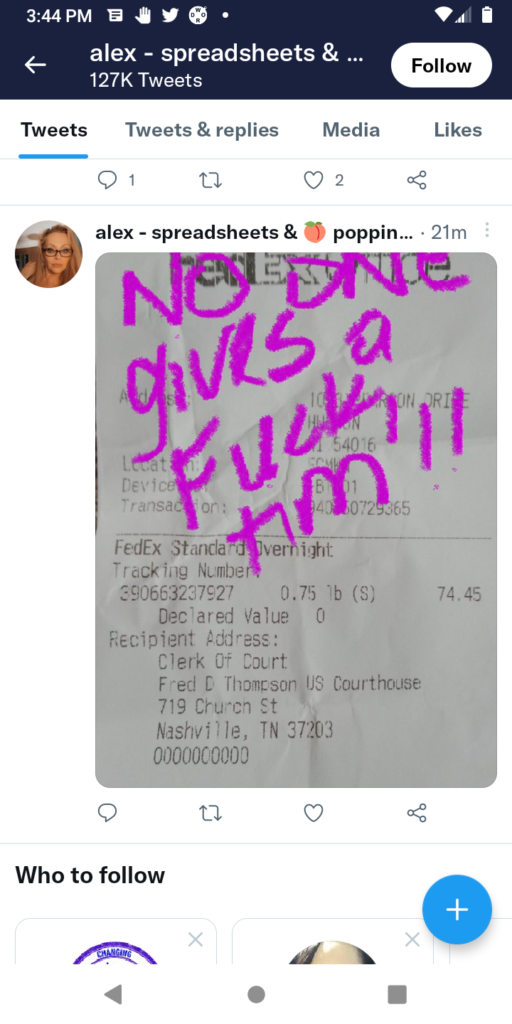 by Pentagon Pedophile Task Force on November 17, 2022 – USA
Today a receipt appeared on the TRUTH SOCIAL account of Timothy Charles Holmseth.
The receipt showed FED EX delivered a package to Fred D. Thompson, U.S. Courthouse, 719 Church St, Nashville, TN, 37203.
Shortly after it appeared Alexandria Goodard posted a screenshot she made, and she wrote "No one gives a Fuck tim !!".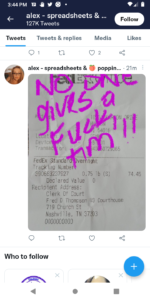 About Author