RAPID CITY POLICE DEPARTMENT RECEIVES EVIDENCE OF TRUMP RALLY INCIDENT WHERE [FOREIGN] OPERATIVE STOPPED 'CHILD SEX TRAFFICKING' INTERVIEW BY CLAIMING TO HAVE "PERMIT" FROM CITY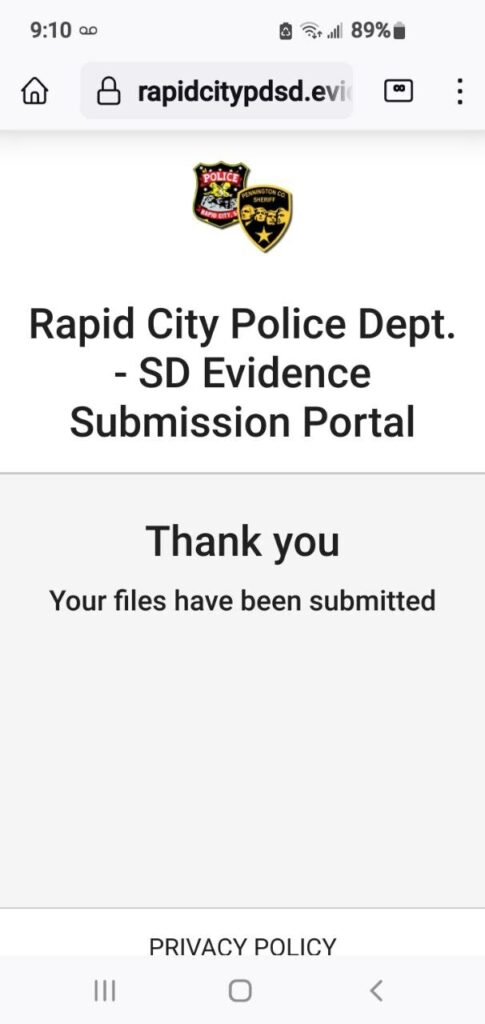 by Pentagon Pedophile Task Force on September 16, 2023 – USA
Timothy Charles Holmseth posted the following on Truth Social today.
It involves what appears to be agents of a foreign power surveilling Trump supporters, and a War Correspondent, to prevent any reporting to the American public regarding international child sex trafficking by the FBI and crimes against humanity. SEE VIDEO
~begin~
The Rapid City South Dakota Police Department has received evidence regarding the incident that took place at the Trump rally on September 8, 2023, when SD Gov. Kristi Noem endorsed Donald Trump for the 2024 Election.
An unidentified woman [surveillance team] stopped interview of Timothy Holmseth regarding Trump's knowledge of child sex trafficking by claiming to possess permit from City – tried to clear Trump supporters out.
I will keep you updated on this as more information comes in.
~end~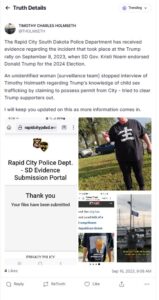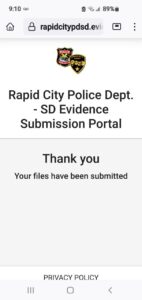 About Author