RED ALERT! REPUBLIC OF TEXAS EMBASSY IN KEENE, TEXAS IS A U.N. HEADQUARTERS

by Pentagon Pedophile Task Force on June 17, 2022, at 8:54 A.M. EST – USA
The following was posted on Timothy Charles Holmseth's GAB account today.
~begin~
RED ALERT! REPUBLIC OF TEXAS EMBASSY IN KEENE, TEXAS IS A U.N. HEADQUARTERS
Yesterday I reported, "WAR CRIMINALS FORMING AN ENTIRE ROGUE GOVERNMENT TO ESCAPE PROSECUTION".
Col. David Lester Straight, Republic of Texas, Texas Ranger, and his new wife, Bonnie Straight, Counsel General, Republic of Texas, have set up the Republic of Texas Embassy in Keene, Texas.
DEVELOPMENT
The website for the Republic of Texas thetexasrepublic dotcom provides forms for joining their new government. The form provided for the public to report Human Rights violations is a form to be filled out and submitted to the United Nations High Commissioner in Geneva, Switzerland.
Contact/Location (thetexasrepublic.com)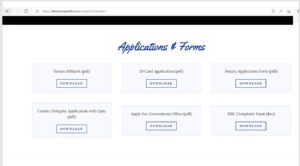 Col. Straight has been gathering evidence and sworn affidavits from eyewitnesses to crimes against humanity (e.g. cannibalism, torture, etc.) under the false guise of being on a Presidential Commission under President Donald J. Trump. Straight claimed he was working under Joint Special Operations Command (JSOC) and said he was turning the evidence over to the U.S. Military.
Col. Straight was recently confronted by former Minnesota Truth and Taxation Judge Randi Lynn Erickson. Erickson told Straight he was committing "Treason".
"I left the battle laughing. I am fighting with millions now. I am the general," Straight said.
~end~