SPECIAL OPERATOR: "I was the main shooter at Waco"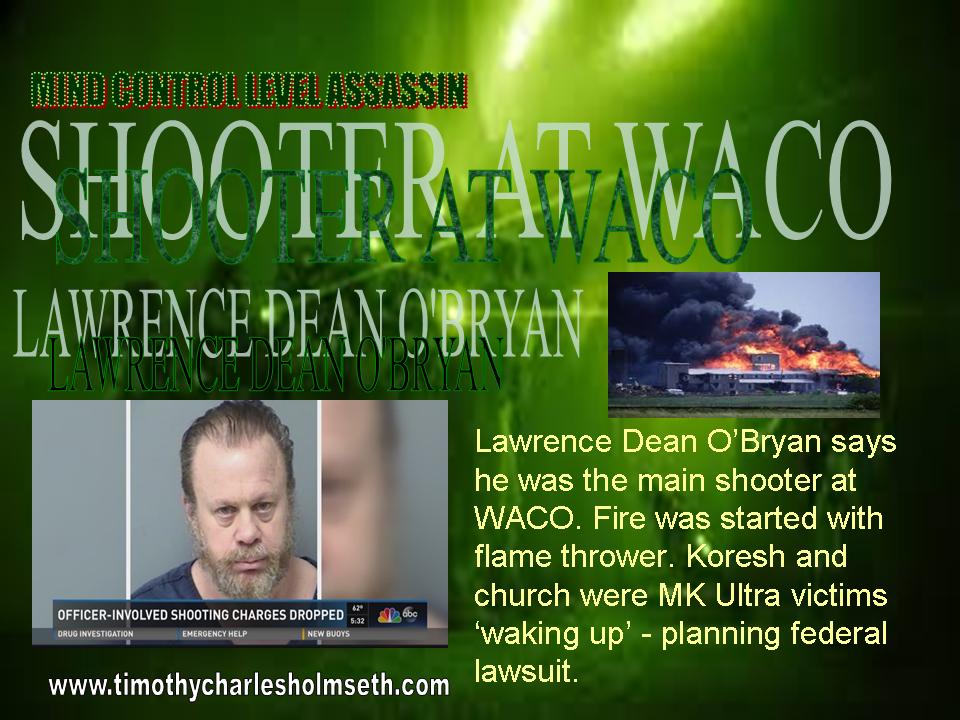 Editors Note: Timothy Holmseth has not verified this information. It is being published for the record and posterity as Timothy Holmseth is a targeted FBI witness, Federal Plaintiff, and criminal defendant.
by Timothy Charles Holmseth on January 4, 2019 at 6:26 P.M. CST
Lawrence Dean O'Bryan, Florida, told Timothy Charles Holmseth he was the "main shooter at Waco".
"The guy behind me had a U.S. Army issue flamethrower that's what the started the fire," O'Bryan said.
O'Bryan also said he was a "hit man" for George Bush Sr.
O'Bryan said he met and/or talked to several Presidents.
"I've been on 444 covert missions at a mind control level. I have five operational names with six different groups," O'Bryan said.
O'Bryan was held in the custody of the state of Florida for six years after a shootout with St. John's County deputies; a situation that led to O'Bryan being declared incompetent.
O'Bryan told Holmseth he only fired several warning shots at the deputies after they opened up with AK-47's with his little girl in the room.
O'Bryan said he was not supposed to be arrested. "I had a federal protective order on me but they did it anyway and Obama sold my ass out," O'Bryan said.