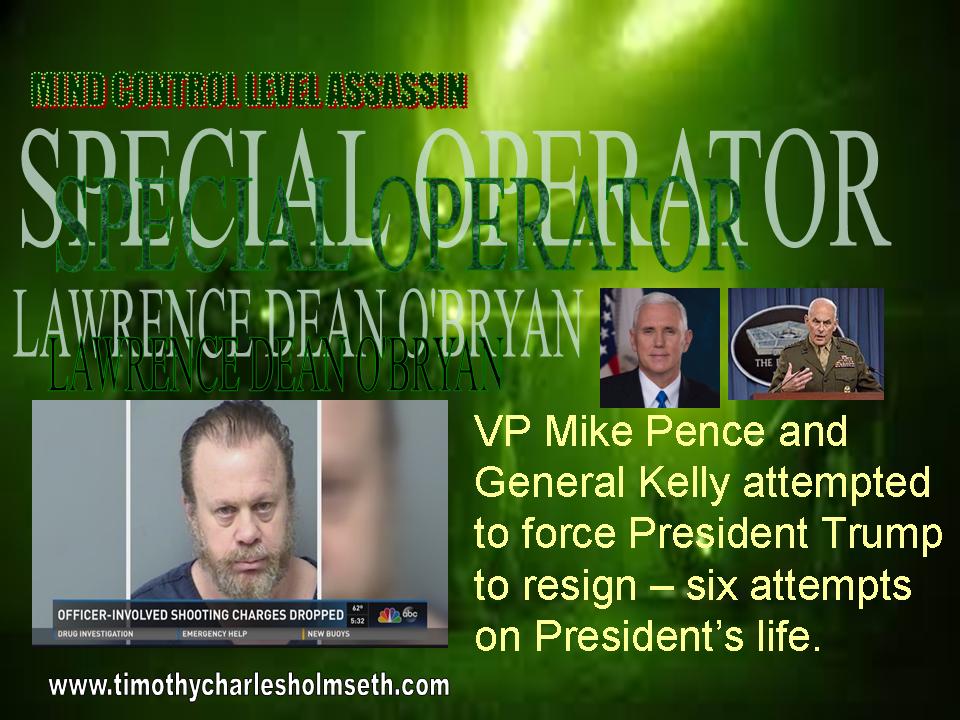 Editors Note: Timothy Holmseth has not verified this information. It is being published for the record and posterity as Timothy Holmseth is a targeted FBI witness, Federal Plaintiff, and criminal defendant.
by Timothy Charles Holmseth on January 3, 2019 at 7:04 P.M. CST
On February 22, 2018 Lawrence Dean O'Bryan telephoned Timothy Charles Holmseth and said Vice President Mike Pence and General Kelly attempted to force President Trump to resign – adding there had been six attempts on the President's life.
"Pence, Kelly – I don't know the names of the staff were in on trying to force Trump to resign – they tried to kill him six times. At the White House once by hold-over Secret Service agents," O'Bryan said.
"I've been on 444 covert missions at a mind control level. I have five operational names with six different groups," O'Bryan said.
O'Bryan was held in the custody of the state of Florida for six years after a shootout with St. John's County deputies; a situation that led to O'Bryan being declared incompetent. He told Holmseth he only fired several warning shots at the deputies after they opened up with AK-47's with his little girl in the room.