TORTUREGATE! DOES JOE BIDEN KNOW THIS LITTLE GIRL CHAINED TO WALL AND TORTURED? WARNING! DISTURBING IMAGES!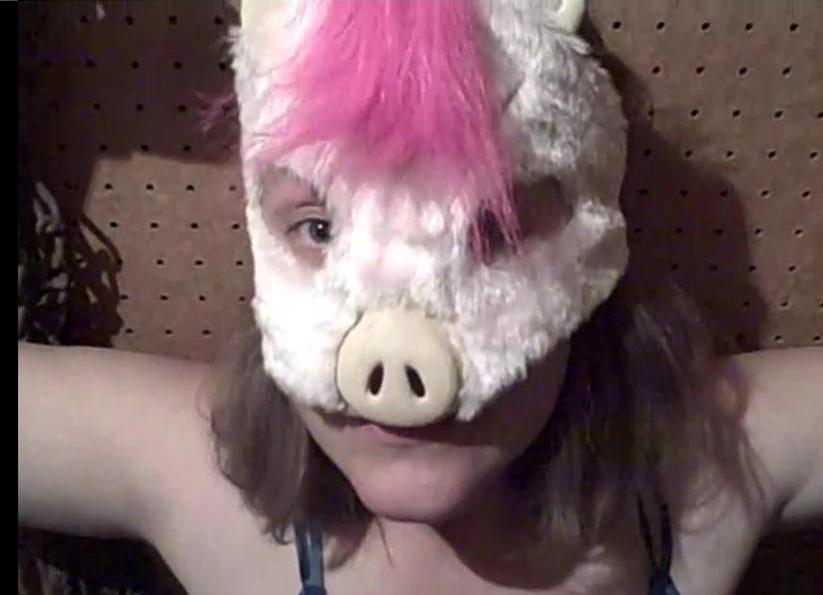 by Pentagon Pedophile Task Force on November 5, 2020 at 1:45 P.M.
Click HERE to VIEW video on Bitchute

Does Joe Biden know the identity of a small girl who was chained to a wall where she is seemingly tortured, assaulted, and murdered?
It is imperative that the world know.
The following video clip(s) that was downloaded from You Tube shows a small unidentified girl wearing a pig snout mask. She is tied to a chair in what appears to be a shed or basement or some type of obscure location. The small girl has never been identified by law enforcement.
The man that walks into the shed wearing a black and white checkered mask is named Steve Quest. He is from Colorado. Quest openly refers to himself as "psychotic" and openly states he has been institutionalized. Quest has had other legal names. He has also been named Roy Warren Marshall and Dale Ellis Bennet. He uses the name MONTAGRAPH on the Web and You Tube. He also operates other social networking sites (e.g. Twitter) under the name Elite Rule and October Reignz.
In the video you will see, Quest appears to torture and assault the little girl. At one point he tells her to open her mouth. He asks her if she likes to have men get on top of her and calls her a "cunt".
At the end of the (original) video he asks if the little girl is ready for 'lights out'. The terrified girl says no. A gunshot is then heard. After the video was downloaded from You Tube and exposed by award-winning news reporter Timothy Charles Holmseth, Quest removed it from the Web. Quest then made 'sequels' and attempted to confuse the public regarding the identity and age of the girl.
Records show Quest changed his name from Dale Ellis Bennett to Steve Quest shortly after the murder of six-year-old JonBenet Ramsey on December 25, 1996 in Boulder, Colorado. Quest admits that a man named Dale Bennett was questioned by law enforcement about the JonBenet Ramsey Murder.
Quest professes a relationship with former Hillary Clinton bodyguard Craig Sawyer who formed the fraudulent Arizona organization Veterans For Child Rescue (V4CR). Sawyer has been called a "pedophile" and "human trafficker" and "kid basher" by a victim named Adrian John Wells. Wells said Sawyer is associated with Hillary Clinton, Bill Clinton, and Jeffrey Epstein.
In the months leading up to the 2020 election, Steve Quest, wearing a Comcast employee jacket, began Livestreaming calls to high level officials in the U.S. Government and military. Quest claims he can obtain any telephone number in the world. Quest made ominous references to secret files he possesses, such as files regarding 'trips to Thailand' that will harm certain people. He ominously telephoned Joe Biden, Adam Schiff, Trey Gowdy, Lindsey Graham, Department of Defense officials and many, many others.
Only days before the 2020 election Steve Quest Livestreamed a telephone call to FBI Director Christopher Wray. Quest was very angry at Wray and warned of possible coming events.
Footage secured from You Tube video by award-winning news reporter, FBI witness, and targeted individual Timothy Charles Holmseth