TRUMP TWEET DESCRIBES "INVISIBLE ENEMY" AS FLESH AND BLOOD (NOT VIRUS)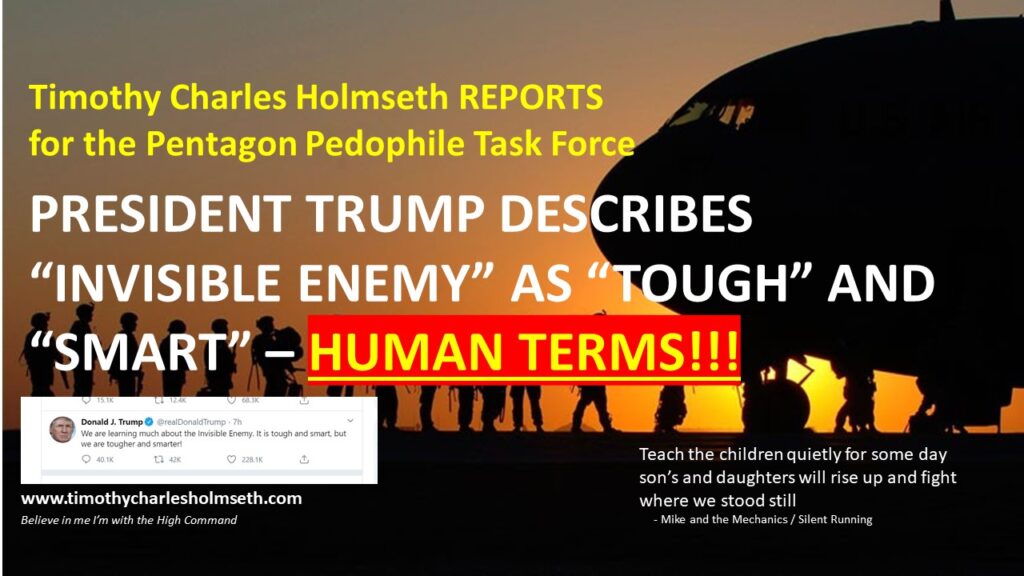 by Timothy Charles Holmseth on April 5, 2020 at 9:53 P.M.
Today President Trump tweeted "We are learning much about the Invisible Enemy. It is tough and smart, but we are tougher and smarter".
The phrasing used by President Trump describes the enemy as flesh and blood – not a virus.