Adam Schiff from the line of Cain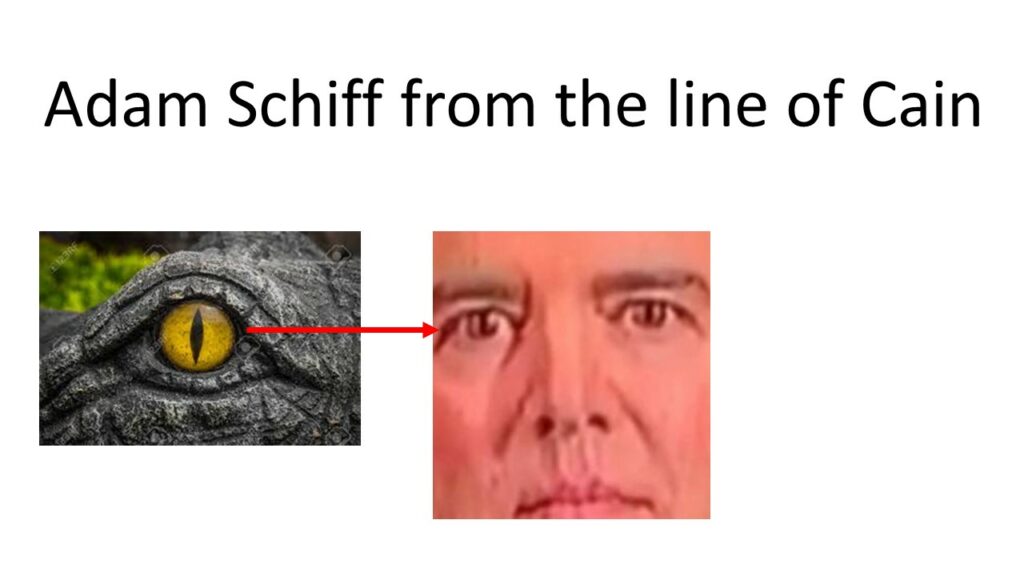 by Timothy Charles Holmseth on November 16, 2019 at 9:18 A.M.
Congressman Adam Schiff's eyes occasionally turn to vertical slits which is not something that happens to a normal child of God.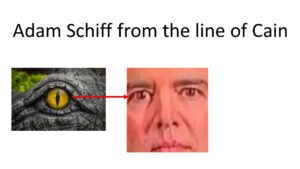 Below is another example of someone whose eyes turn to vertical slits.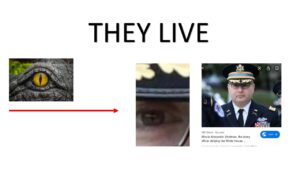 About Author