Unconfirmed Report – Associate of Craig Sawyer (Vets 4 Child Rescue) ARRESTED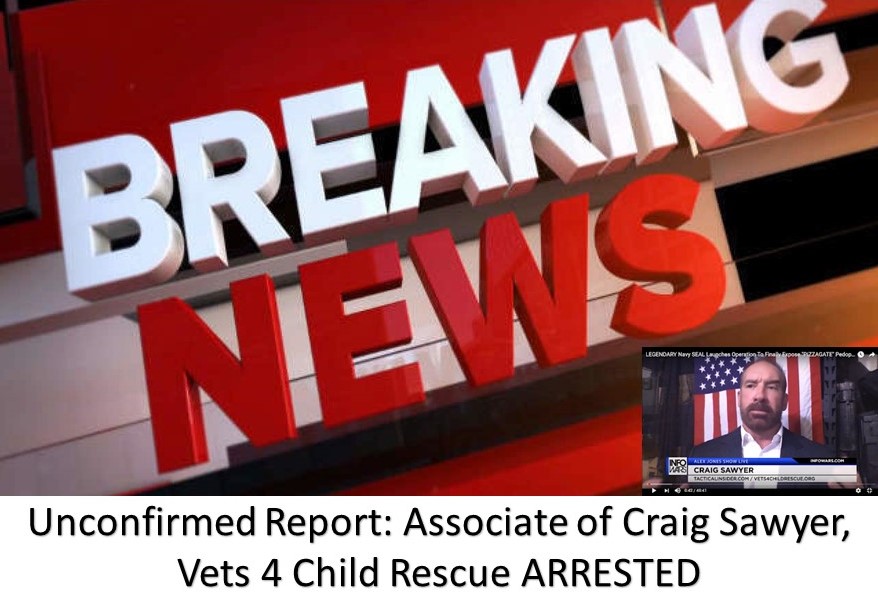 by Timothy Charles Holmseth on November 17, 2019 at 4:25 P.M.
The Pentagon Pedophile Task Force has received an unconfirmed report that an associate of Craig Sawyer, CEO, Vets 4 Child Rescue, has been arrested.
At this point – I am reporting this as unconfirmed.
On November 14, 2019 I reported on a Facebook Live Video that something was transpiring regarding Craig Sawyer and he was putting out a call for help on a You Tube Video.
This is a developing story.