ALLY'S ARMY LAUNCHES OFFENSIVE AGAINST HUMAN TRAFFICKING NETWORKS AND SATANIC PEDOPHILES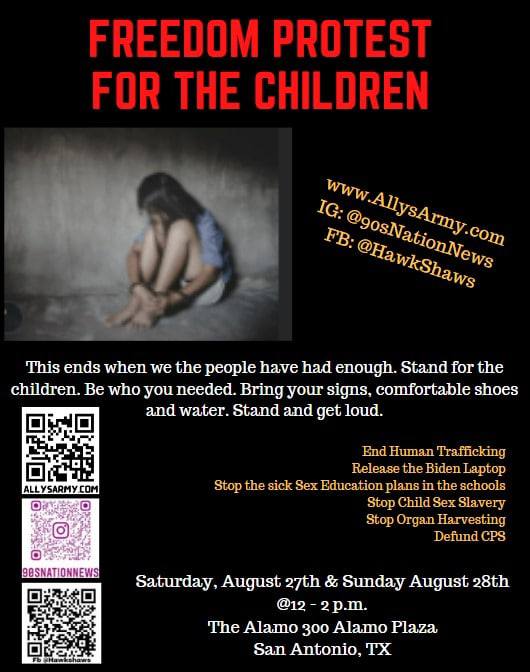 by Pentagon Pedophile Task Force on August 22, 2022 – USA
The following was posted on the Truth Social account of Timothy Charles Holmseth, today.
~begin~
ALLY'S ARMY LAUNCHES OFFENSIVE AGAINST HUMAN TRAFFICKING NETWORKS AND SATANIC PEDOPHILES
Human Trafficking survivor Ally Carter, and her mother Shelly, have launched a major awareness campaign against the human trafficking networks.
It appears 'Ally's Army' is targeting cities across the United States in a campaign of the likes that has never been seen in world history.
I cannot provide further details because it is happening as we speak.
GO TO – – – t.me/AllyShellyandHolli90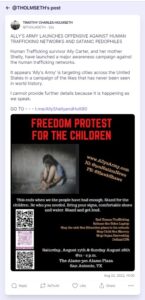 ~end~
About Author