ARIZONA KIDS FOR CASH – CHILD PROTECTIVE SERVICES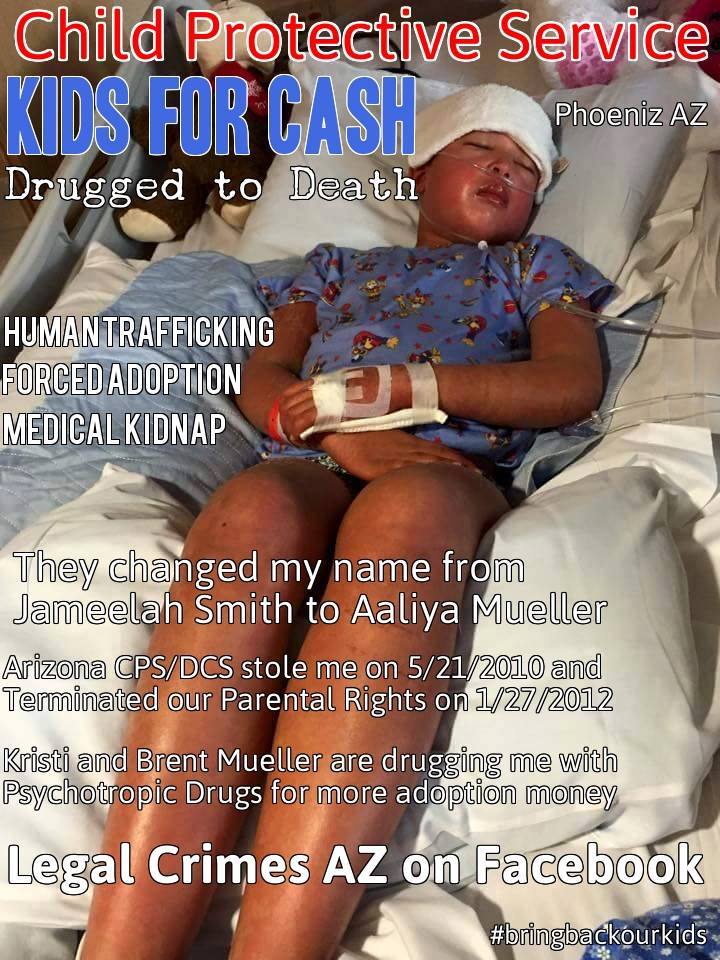 SUBMITTED to Timothy Charles Holmseth on August 3, 2020 at 6:10 P.M.
As we have been reporting – Arizona, where Hillary Clinton's bodyguard Craig Sawyer set up his Veterans For Child Rescue scam – is hell on earth for family's that are victims of CPS abductions (see photo of CPS workers in Arizona wearing shirts that say "Professional Kidnapper".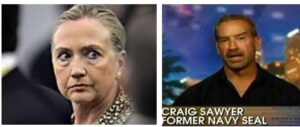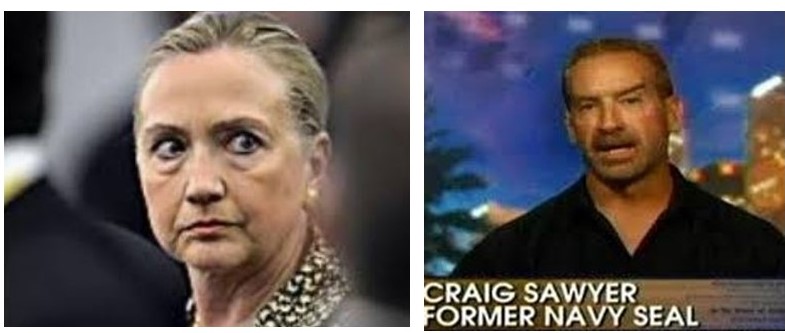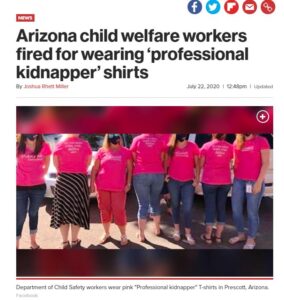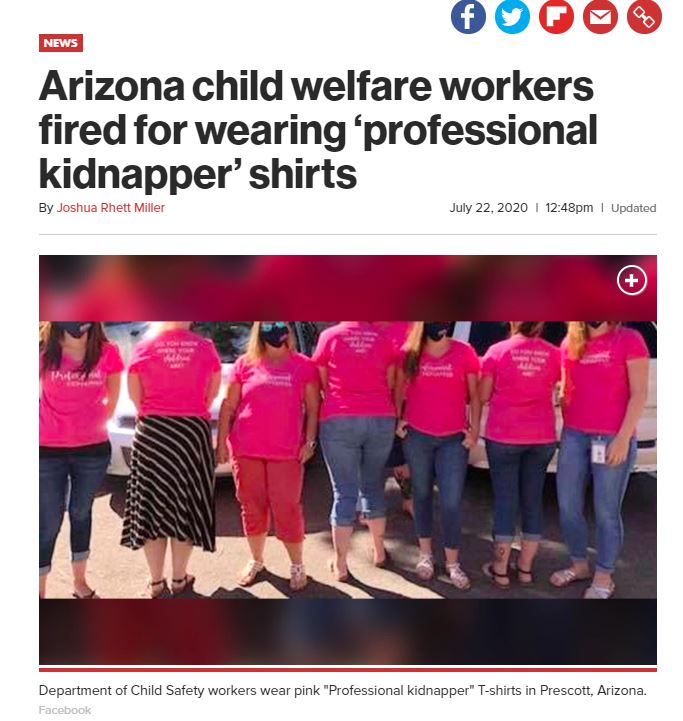 This is another report of an Arizona case.
[LEGALCRIMESAZ] ***UPDATE***
We have been trying to find out where our daughter is and if she is alive. We have been checking cemeteries and Medical Examiner Records. What we have found out is that if your child is murdered in "State Custody" the Death Certificate is "SEALED" just like the rest of your case to hide the Crimes being Committed against your family. We are also still trying to locate our oldest daughter. Please pray for our family and all families that have been victims of these Crimes. As we find information we will share it with our facebook family.
We are asking for the Dept Of Justice-Criminal Division to do a Criminal Investigation on what has happened to our daughter Jameelah Smith AKA Aaliya Hoffman Mueller. DOB April 1, 2006. Please send your Letters/Request/Demand for a Criminal Investigation of what the State Of Arizona CPS/DCS and Adoptive Parents Kristi and Brent Mueller have done to our daughter. Letter may be sent to: Department Of Justice Washington D.C. 20530. Or you can call the DOJ-FBI Hotline at 202-324-3000 #1, #1,#4…to report a Crime and Public Corruption Information.
About Author