ARRESTED SUDDENLY – AN INDEPENDENT INVESTIGATION OF TWO FIRST-DEGREE MURDER TRIALS UNDERWAY IN FLORIDA AND DELPHI, INDIANA (Pt. 10) (NEW EVIDENCE FILED IN MURDER CASE AGAINST NEELY PATRIE BLANCHARD)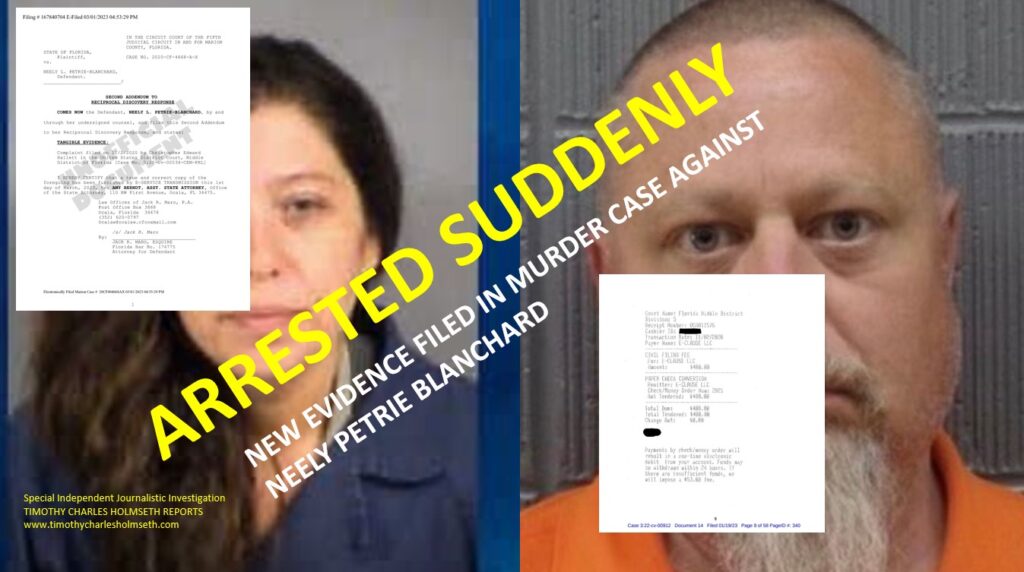 by Pentagon Pedophile Task Force on March 15, 2023 – USA
There is a new filing in the murder case brough by the STATE OF FLORIDA against Neely Petrie Blanchard. Blanchard is accused of murdering Christopher Edward Hallett.
The document reads in part:
TANGIBLE EVIDENCE: Complaint filed on 11/02/2020 by Christopher Edward Hallett in the United States District Court, Middle District of Florida. [Case No. 5:20-cv-00534-CEM-PRL]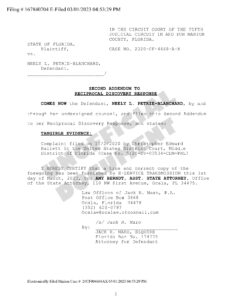 The date of November 2, 2020, which is referenced in the new court filing, is the date of the receipt that Christopher Edward Hallett sent to Randi Lynn Erickson, Minnesota, shortly before his murder. The receipt documented a court filing Hallett made in federal court.
Hallett, a Congressional Defense Contractor, told Erickson he was looking forward to the public seeing the 'arrest warrants' and told Erickson she could join him at the Treason trials.
Hallett was gunned down on November 15, 2020. The November 2, 2020, filing seemingly VANISHED after Hallett's murder.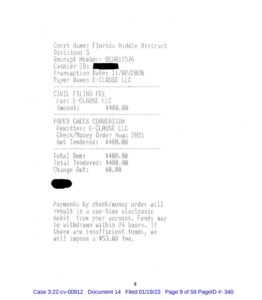 About Author