BOMBSHELL!!! WOMAN CHARGED WITH 1ST DEGREE MURDER OF DEFENSE CONTRACTOR MAY HAVE BEEN FRAMED BY THE STATE OF FLORIDA (DONALD TRUMP WAS THE POLITICAL TARGET) (QANON MOM)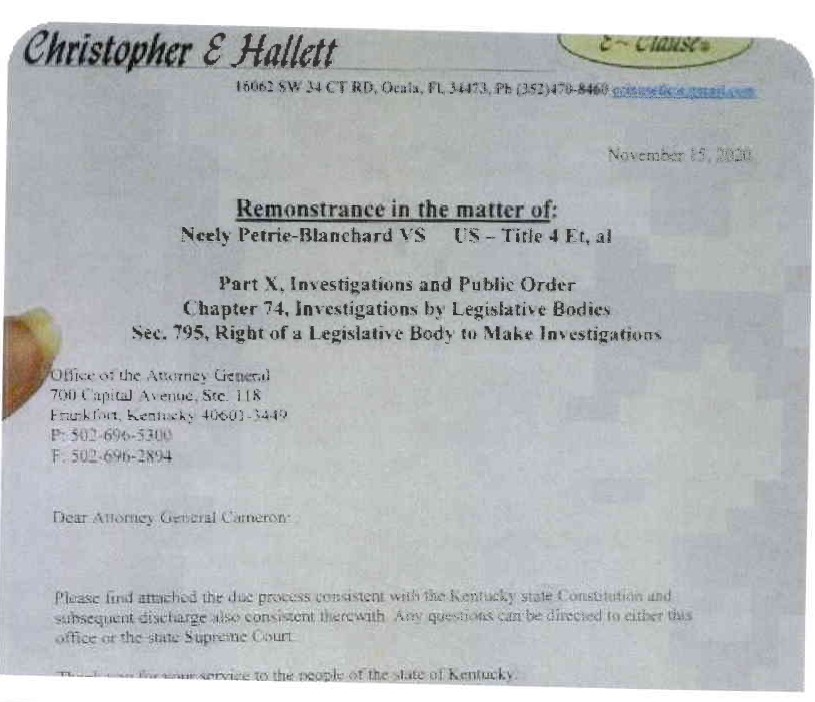 by Pentagon Pedophile Task Force on September 20, 2022 – USA
On the evening of November 15, 2020, Christopher E. Hallett, CEO, E-Clause LLC, was shot and killed in his Ocala, Florida home.
The Marion County Sheriff's Office, and the States Attorney's Office in Florida, immediately charged Hallett's colleague Neely Petrie Blanchard with First Degree murder based upon the eyewitness testimony of Shannon Mutter-Tanis and her minor child daughter.
On December 1, 2020, NBC news reported, "QAnon beliefs, promise of child custody help hang over deadly shooting – – – Witnesses told authorities that the woman accused of killing Chris Hallett shot him because she said he was conspiring with the government to keep her children from her."
The State of Florida and the mainstream news claim Blanchard murdered Hallett because she thought he was "conspiring with the government to keep her children from her".
NBC and other mainstream news connected the murder to President Donald Trump.
"Petrie-Blanchard, 34, had been engaged in custody battles for more than 10 years, with her mother having recently served as guardian of her twin daughters. In that time, her behavior had become increasingly erratic, according to interviews with her mother and her sister, and she had begun to espouse conspiracy theories about child abuse including QAnon — an internet-born conspiracy theory that baselessly claims there is a secret war between President Donald Trump and a cabal of elites who abuse children," NBC reported.
NEVER BEFORE SEEN DOCUMENT
Never before seen evidence, that we have obtained, shows what was happening in the world of Hallett and Blanchard on the day the State of Florida claims Blanchard shot and murdered Hallett.
We have obtained an official E-Clause LLC document dated November 15, 2020, that is Notarized by Hallett. The documented is entitled Remonstrance in the matter of: Neely Petrie-Blanchard VS US – Title 4 Et, al
The document proves Hallett and Blanchard were physically together, and preparing to file, an EXPLOSIVE document that, according to other evidence, was going to expose global COVID-19 tracking codes, as well as the largest human trafficking operation in the history of mankind.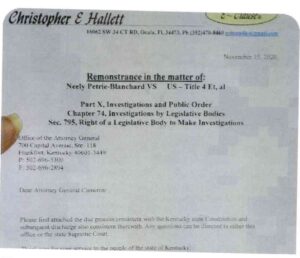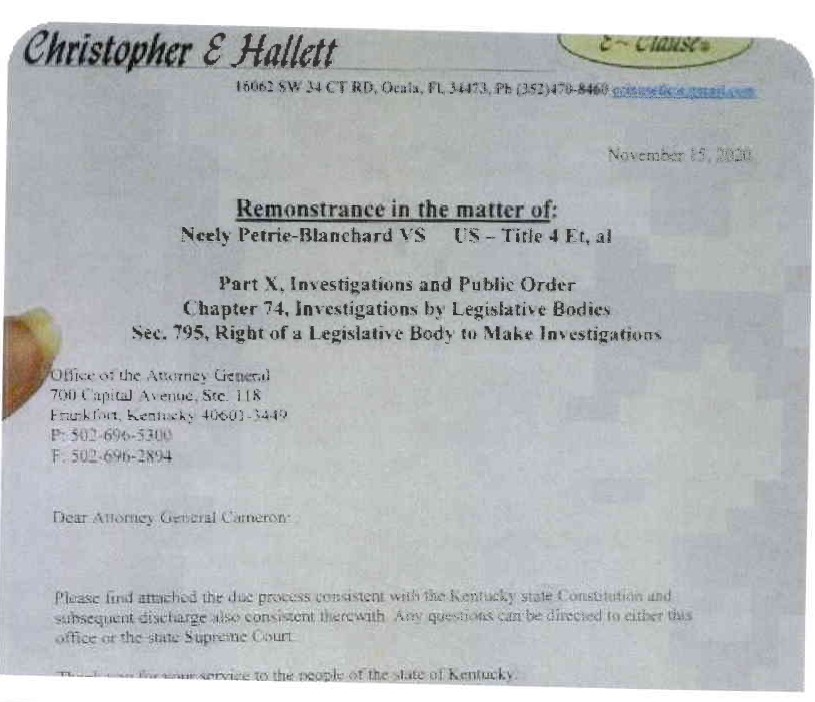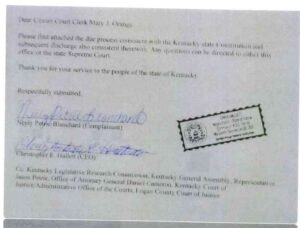 THE MONTHS LEADING UP TO THE ASSASSINATION 
Evidence shows Christopher Hallett was being targeted by shadowy agents who are working – as operatives – for attorneys of the Florida BAR Association.
In a letter dated January 17, 2020, the Florida BAR sent a letter to the Office of the States Attorney in Ocala, Florida, advancing a 'complaint' sent to the BAR by Alexandria Goddard, Ohio. Goddard wanted Hallett charged with a "Felony" for being a "sovereign citizen" engaging in unauthorized practice of law.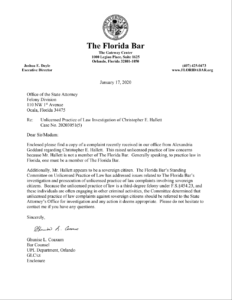 PSYCHOPATHIC RAPIST 
Goddard is an admitted rapist and torturer who, according to Goddard herself, partnered with police in Ohio to kidnap a man, handcuff him to a bed, and sexually torture him with hot sauce.
On September 17, 2022, Goddard explained the "hot sauce" rape on a You Tube channel called From The Desk of Murtwitnessone Live – CLICK HERE TO WATCH VIDEO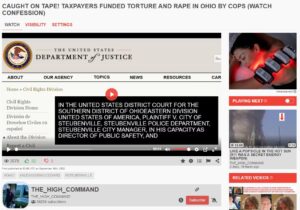 THE WEEKS BEFORE THE ASSASSINATION 
On November 2, 2020, Hallett filed documents with the U.S. District Court in the Middle District of Florida. Hallett sent a copy of the receipt he received from the Clerk of U.S. Court to his professional colleague Randi Lynn Erickson, Minnesota. Erickson is a licensed Real Estate broker in the State of Florida, a notary and licensed Abstractor in the State of Minnesota and was working with Hallett and Timothy Charles Holmseth (Hallett held Power of Attorney for Holmseth), to escrow human trafficking and crimes against humanity evidence.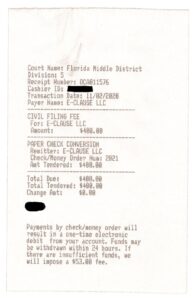 After Hallett's murder, Erickson searched the U.S. Court PACER system and discovered the November 2, 2020, filing by Hallett had VANISHED. Holmseth retained the services of Attorney Charles Baron, Florida, to search for the missing records. Baron reported he contacted the U.S. Court, and the records were gone.
We have obtained a copy of a court filing from 2019 by Hallett that reveals a Tribunal number.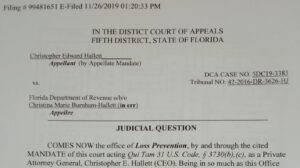 RANDI LYNN ERICKSON ALERTED FLORIDA GOVERNOR RON DESANTIS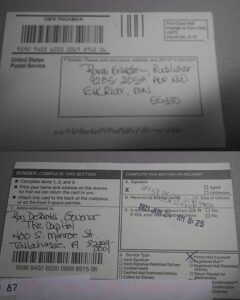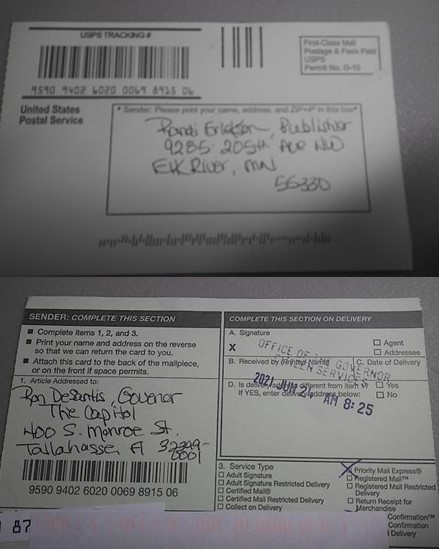 MURDER PLOT AGAINST RANDI LYNN ERICKSON 
In August of 2022, Goddard conspired with BAR attorneys, the State of Ohio, Levi H. Page, Tennessee, and William K. Murtaugh, Apopka, Florida, to plant porn (photo of 'small' vagina with 'small' hips and strange bruising) on the telephone of Erickson, and plotted to murder her in Martins Ferry, Ohio.
Watch the following video to see evidence of the murder plot against Erickson.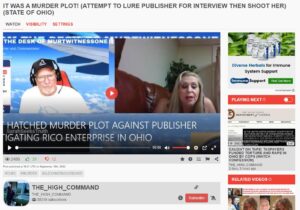 Watch the following video to see Goddard become, what appears to be, demonically possessed in a sex crazed four-hour rant on You Tube.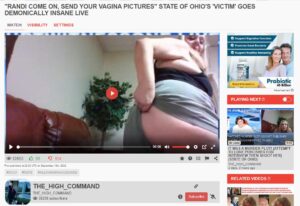 CLICK HERE TO LEARN MORE ABOUT THE E-CLAUSE MURDER