BREAKING! STATE OF FLORIDA'S FIRST-DEGREE MURDER CASE AGAINST 'QANON' MOM MAY BE COLLAPSING UNDER WEIGHT OF EVIDENCE CHRIS HALLETT WAS MURDERED BY SEAL TEAM 6 OP [NEW MURDER PLOT STAGING OUT OF OHIO]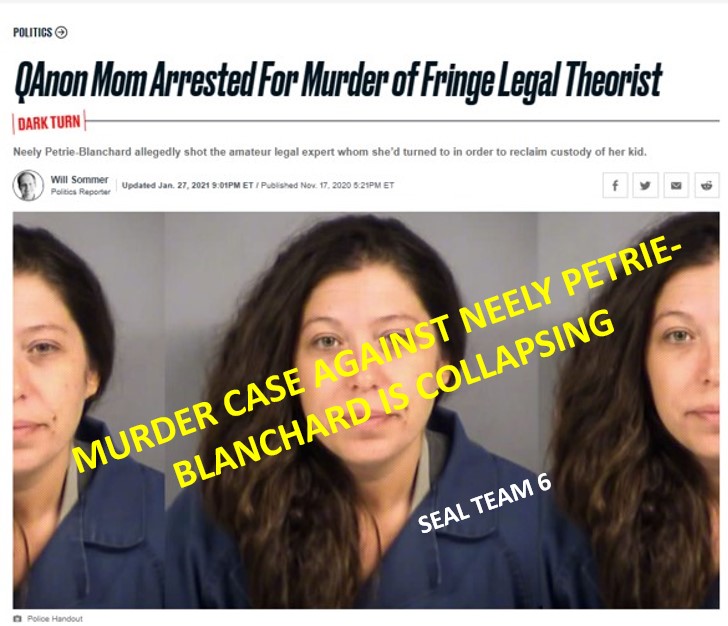 By Pentagon Pedophile Task Force on January 29, 2023 – USA
Did the United States military, feds, and foreign military operatives assassinate Christopher Edward Hallett after he broke their trafficking codes?
New filings by a Florida law office in a murder case are leading up to it.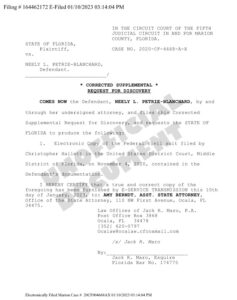 BACKSTORY
Yesterday, Timothy Charles Holmseth posted information on TRUTH SOCIAL about the murder of a congressional defense contractor named Christopher Edward Hallett who was assassinated in his Florida home on November 15, 2020. Hallett was gunned down after filing something in U.S. Court – Florida's Middle District – on November 2, 2020. Hallett had power of attorney for Timothy Charles Holmseth and sent a copy of the receipt to his colleague Randi Lynn Erickson, Minnesota. His November 2, 2020, filing then VANISHED – CASE NUMBER AND ALL – EVERYTHING WAS GONE. Holmseth and Erickson both hired attorneys and worked with the federal Clerk of Court to find the filing, but it had simply vanished.
Holmseth said yesterday:
~begin~
Covert Tier One operations using Special Forces, feds, and foreign military have been active on U.S. Soil since 2017.
Read below – look at the court receipt from Florida federal court – the WHOLE FILE VANISHED FROM ALL EXISTENCE and the Congressional Defense Contractor (my power of attorney – my agent) was assassinated in his home.
He was tracking COVID codes internationally – he broke their code!!!
~end~
Holmseth provided information from a RICO case he filed in Tennessee – Holmseth v. Page et al – 3:22-cv-00912 that reveals astonishing details about Hallett, and U.S. Special forces that are running Tier One Operations and clean-up assassination teams under high-level military brass including retired General Michel Flynn and Chairman of the Joint Chiefs of Staff Mark Milley. The RICO names the DOJ as a defendant.
There are now developments in the murder case against Neely Petrie-Blanchard who was accused of murdering Hallett on extremely flimsy evidence – and facts that indicate Blanchard may have been framed as a patsy.
On January 10, 2023, the Law Office of Jack R. Maro, the attorney for Neely Petrie Blanchard, filed a request for Discovery in the first-degree murder case against his client Petrie-Blanchard. Maro is seeking a copy of a "federal civil suit" filed by Hallett in Florida's Middle District on November 4, 2020. It is not exactly clear if Maro is seeking the documents represented by the receipt Hallett sent to Erickson which shows a filing date of November 2, 2020 – or a different filing made two days later.
This strange discrepancy is under investigation.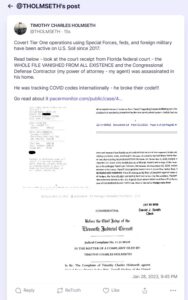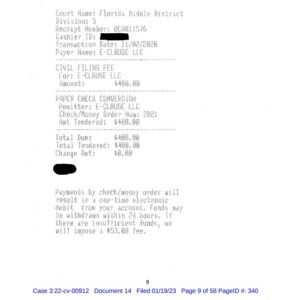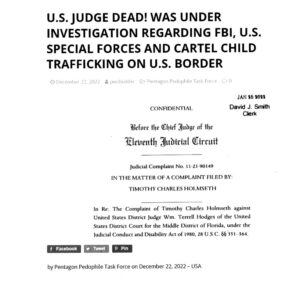 THE STATE OF OHIO
Hallett was originally from Ohio and uncovered a massive, organized crime operation in the Ohio court and government system.
There is a trove of information, facts, and evidence that shows the STATE OF OHIO is presently involved in ongoing assassination plots, which are connected to the Hallett assassination itself.
Use the SEARCH BAR on the home page to research troves of reporting on this story.
About Author