FBI OPERATIVE IS TAMPERING WITH THE FIRST-DEGREE MURDER INVESTIGATION OF CONGRESSIONAL DEFENSE CONTRACTOR WHO BROKE THE COVID CODES FOR INTERNATIONAL TRAFFICKING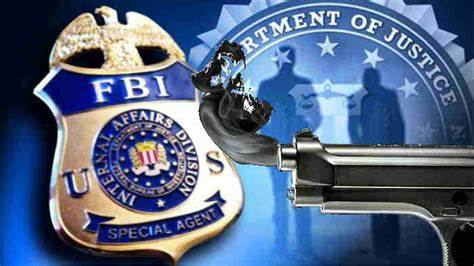 by Pentagon Pedophile Task Force on January 29, 2023 – USA
The fact pattern and allegations set forth in Holmseth v. Page – RICO – 3:22-cv-00912 – Tennessee that alleges U.S. Military, federal agencies, and foreign military are running covert Tier One Operations (hit teams) on U.S. soil, continues to be supported by ongoing developments.
Evidence proves William Kevin Murtaugh, Apopka, Florida, is a covert agent of the Federal Bureau of Investigation (FBI) and is acting in concert with others to tamper with law enforcement's active investigation into the murder of Christopher Edward Hallett, in violation of the Racketeering Influenced Corrupt Organizations Act (RICO).
On November 2, 2020, Christopher E. Hallett, CEO, E~Clause LLC., filed documents with the U.S. Court in Florida's Middle District. On November 15, 2020, Hallett was gunned down in his home. Before his murder, Hallett sent a copy of the receipt he received from the Clerk to his colleague Randi Lynn Erickson, Minnesota. After Hallett's murder the entire court filing vanished from all existence. Not even a court filing number existed. Hallett held power of attorney for Timothy Charles Holmseth. Holmseth hired Attorney Charles M. Baron, Florida, to search for the receipt. Baron conducted a thorough search and spoke with the federal clerk. Baron reported that no records existed that were connected to the receipt. Erickson retained attorney Steven S. Biss, Virgina, for RICO and provided Biss the receipt and information for investigation. Biss did not report locating the filing.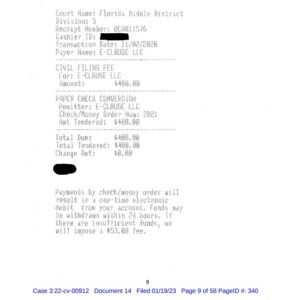 After the assassination of Hallett, Murtaugh, who features the letters "FBI" and "CIA" on his clothing, meets with the FBI at their offices in Minnesota and Florida, and wears a laminated FBI badge, as he reports news for the FBI, went Live on his You Tube channel From The Desk Of Murtwitnessonelive and reported that he spoke to the federal court clerk about the receipt Hallett sent to Erickson. Murtaugh reported the files did not exist and said the clerk told him the receipt looked like a forgery. "She said this looks like a forgery. This isn't even the correct format for one of our receipts," Murtaugh said, quoting the U.S. Court.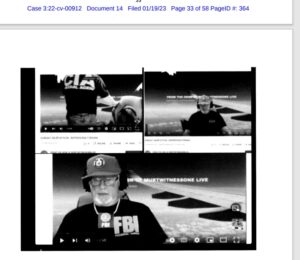 On January 29, 2023, an account called LCD uploaded a video onto Telegram of Murtaugh talking about the very receipt that he originally announced was fake. The video shows Murtaugh has changed his story and is now spinning an entirely different narrative about the receipt. "The receipt that Timmy's (Timothy Holmseth) been bragging about – that's been blacked out – I have a copy of that," Murtaugh said. Murtaugh said somebody sent information to him. SEE VIDEO BELOW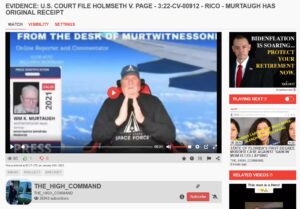 On January 10, 2023, Attorney Jack R. Maro, attorney for Neely Petrie-Blanchard, the woman accused of shooting Hallett, filed a request for Discovery pertaining to a U.S. Court filing made by Christopher Hallett on November 4, 2020. Almost everything about Maro's request matches the mysterious receipt from November 2, 2020. This is quite peculiar because the Hallett filing that is believed to have contained Arrest Warrants and TREASON charges was filed on November 2, 2020. If Maro is seeking some other filing that was made on the November 4, 2020, then there is nothing particularly odd. However, if would be odd that Maro is not seeking the files connected to a receipt for files that VANISHED almost immediately after the murder of the man who filed them (Hallett), which is the man his client Petrie-Blanchard is accused of murdering.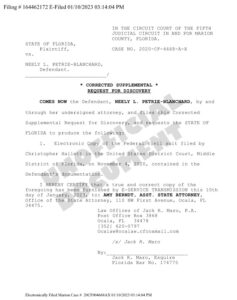 There is much discussion online that Murtaugh appears to be the man in the sketch released by U.S. Marshals of James 'Whitey' Bulger.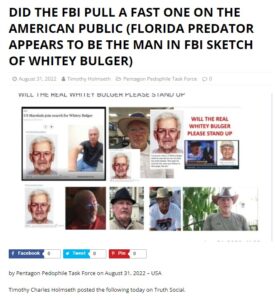 This is an ongoing and developing story.
About Author