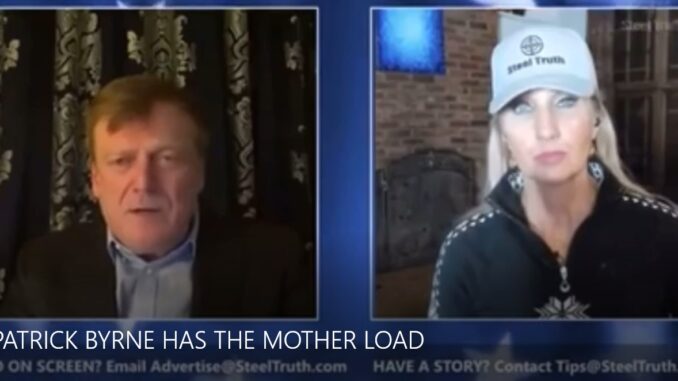 by Pentagon Pedophile Task Force on June 15, 2022, at 12:15 P.M. EST – USA
The following was posted on the GAB social account of Timothy Charles Holmseth today.
~begin~
COL/GENERAL DAVID LESTER STRAIGHT BLACKMAILING THE PEOPLE OF THE UNITED STATES WITH CHILD RAPE AND MURDER VIDEOS? STRAIGHT SETTING UP HIS OWN GOVERNMENT AND ARMY WITH 'STATE NATIONAL' SCHEME?
Former Overstock CEO Patrick Byrne told Ann Vandersteel, "I have the motherload … terabytes and terabytes that would keep an army of blackmailers …"
Byrne openly admits he told three FBI agents he would slit a woman's (witness in the Russia, Russia, Russia hoax) throat if instructed by the boys in Washington.
People, this is not as complicated as you might think.
In 2019, David Lester Straight, who said he was once a Navy SEAL, and was serving on three Presidential Commissions under Trump (Human Trafficking, Judicial Corruption, and later, Space Force) told me he viewed video of "Mike Pence" raping a little boy. Straight said he had clearance to view highly classified video because he was with the "Secret Service" that had protected "George Bush".
Jump ahead.
On January 4, 2021, Attorney Lin Wood launched his famous Tweet storm after months of operations with Gen. Michael Flynn, Attorney Sidney Powell, Byrne, and a group of Navy SEALS at his Tomotely Planation. Wood posted my MEMO warning Trump about Pence and a CIA-FBI agent using the alias "John Regan" to traffic kids through the Ukraine Embassy, and, for Jeffery Epstein.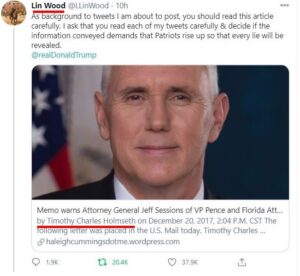 Wood then Tweeted he possessed key codes to blackmail videos of world leaders raping and murdering children.
This isn't super complicated.
In December 2021 Straight told me at the Republic of Texas Headquarters that he met with "Patrick Byrne".
Who is this Patrick Byrne that says he can supply an army of blackmailers?
Byrne was at Wood's command center that had been set up at his Tomotely Planation in South Carolina with Gen. Michael Flynn, Attorney Sidney Powell, and a group of Navy SEALS in the months leading up to the 2020 Election and the events of January 6, 2021.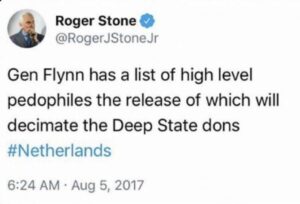 After being on the ground in DC on January 6, 2021, David Lester Straight, who was already married, somewhat abruptly, married Bonnie Thomas in the late summer of 2021.
David Straight printed business cards that declared he was a 'Colonel' with the "Republic of Texas, Texas Rangers". Straight's new wife, Bonnie Straight, has a business card that declares she is "Counsel General" of Republic of Texas.
In June 2022, former Minnesota truth and taxation judge Randi Lynn Erickson confronted Col. Straight about his activities and the fact that he was gathering troves of hard evidence and sworn affidavits of international human trafficking evidence, and, crimes against humanity evidence, (e.g. baby rape videos produced by the Clinton Foundation), with no Bond through the Secretary of State, and, no Chain of Evidence documentation.
Col. Straight gloated to Erickson.
"I left the battle laughing. I am fighting with millions now. I am the general," Straight said.
~end~