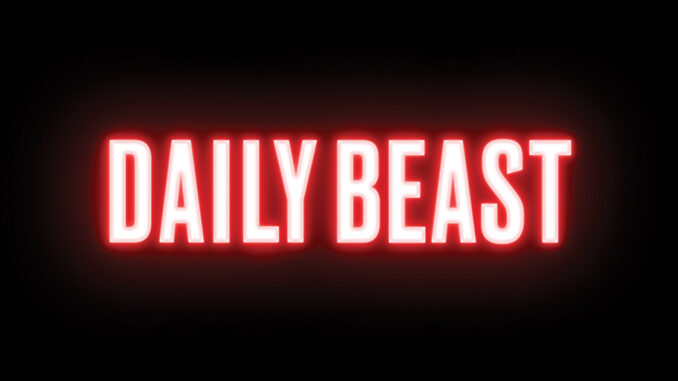 by Lisa C. Melbourne on August 31, 2020 at 10:47 A.M.
Daily Beast has acknowledged receipt of a Demand for Retraction issued by a member of the Pentagon Pedophile Task Force (PPTF) regarding a story Daily Beast published.
The PPTF alleges the Daily Beast published information that was patently false.
On August 16-17, 2020 Daily Beast published a two part series:
Part 1 – – – QAnon Promotes Pedo-Ring Conspiracy Theories. Now They're Stealing Kids. 
Part 2 – – – QAnon Incited Her to Kidnap Her Son and Then Hid Her From the Law
Randi Erickson, publisher/owner, Timothy Charles Holmseth REPORTS (www.timothycharlesholmseth.com), contacted Will Sommer, the Daily Beast reporter that wrote the story and addressed several false statements.
One of the false statements addressed by Erickson was in Part 1.
In Part 1, Daily Beast said: "Days earlier, Slyman had watched a video pushing exactly that claim on a YouTube channel operated by Timothy Charles Holmseth, a QAnon promoter who claims to work for a secretive government agency called the Pentagon Pedophile Task Force". 
Erickson said neither Holmseth nor the PPTF has ever claimed to be an "agency" of the "government".
"This task force was created years ago with many across this nation.  Not all are going to be named.  Per President Trump's executive order in 2017 he asked for the public's help, and we are one of the first to do so. The PPTF is not a branch/group or agency of the US Government and has NEVER said it was (I demand a retraction for this claim), when in fact we work in public with many law enforcement under JSOC," Erickson said.
JSOC stands for Joint Special Operations Command.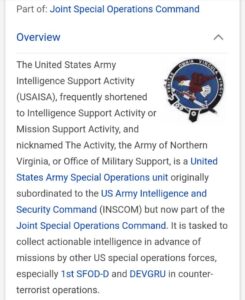 On August 31, 2020 Sommer acknowledged receipt of Erickson's email and said he read it.
Erickson's email to Daily Beast was signed, "Randi Erickson, member, PPTF under JSOC operations. Operations authorized by executive order of President Trump in 2017".
The email was copied to extended members of the task force.
This is a developing story.