DAVID STRAIGHT'S MYSTERIOUS NEW ZEALAND GOLD TRANSFER (THAT HE CLAIMS TRUMP DID ON JANUARY 7, 2021)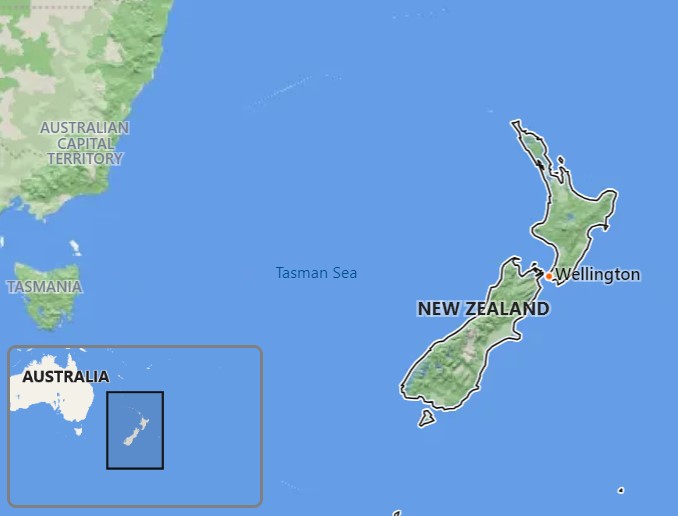 by Pentagon Pedophile Task Force on July 3, 2022 – USA
The following was posted on the GAB account of Timothy Charles Holmseth, today.
~begin~
DAVID STRAIGHT'S MYSTERIOUS NEW ZEALAND GOLD TRANSFER (THAT HE CLAIMS TRUMP DID ON JANUARY 7, 2021)
by Timothy Charles Holmseth – War Correspondent – on July 3, 2022, at 10:07 A.M. EST – USA
On June 29, 2022, I published "DAVID STRAIGHT SAYS PRESIDENT TRUMP USED THREE 747'S TO MOVE 50 METRIC TONS OF GOLD FROM HONG KONG TO TEXAS ON JANUARY 6, 2021".
I reported…
"I got a great phone call from Princess [Booba] on the seventh of January when I was in DC. And she told me, 'you know what President Trump did yesterday'. And I said 'no, tell me'. She said he declared that the United States was bankrupt to the Hague on the world stage and he sent a letter to the World Bank and he declared sovereignty of the United States of America and he ordered from [Princess Booba's] uncle 50 thousand metric tons of gold to be delivered to Texas the following day. So they had to scramble – they got three 747's to haul that 50 metric tons from Hong Kong to Texas," Straight said.
UPDATE
Emerging information shows that in 2020, Straight was contacted by former MN judge Randi Lynn Erickson regarding a strange email she received that she didn't understand. It involved names of world leaders and had nothing to do with human trafficking or judicial corruption (which is how Erickson knew Straight).
Straight explained in detail how he was attempting to broker a deal between "King George" of New Zealand, and the "Sultan of Borneo" to sell 200,000 metric tons of King George's gold to the Sultan of Borneo.
Interestingly – Straight notes that King George is "sitting on all this gold that he can't get his hands on and nowhere to store it".
"I got Princess Booba and the old man involved along with Greg Staughill and got him involved to get King George his money. They were supposed to go to China the day after the Chinese New Year because nothing gets done during the Chinese New Year. So on January 25th of this year Princess Boobah is 'well I'm going to fly King George to Hong Kong'. What happened on the 22nd? The Coronavirus happened to have broke out in Hong Kong so they closed all the transportation down – no flights in and out of Hong Kong. We've been in this frickin holding pattern and the old man he owns twenty percent of the World Bank – he owns HSBC Hong Kong himself outright. Sultan wants to buy 200,000 metric tons of Gold right now – King George has over 200,000 metric tons of gold sitting with the old man in the World Bank under the [inaudible] Trust – so what we're trying to do – King George needs cash to build industry to help his people – he's sitting on all this gold that he can't get his hands on and nowhere to store it – no nothing you know so what do you do with it – so now I'm working on a deal with Princess Boobah and the old man to sell 200,000 metric tons of King George's gold to the Sultan of Borneo to get cash for the sovereign government of New Zealand to operate so – so this is all stuff I'm working on in the last thirty days," Straight said.
~end~