DELPHI MURDER TRIAL MAY BE AFFECTED BY CONGRESSIONAL TESTIMONY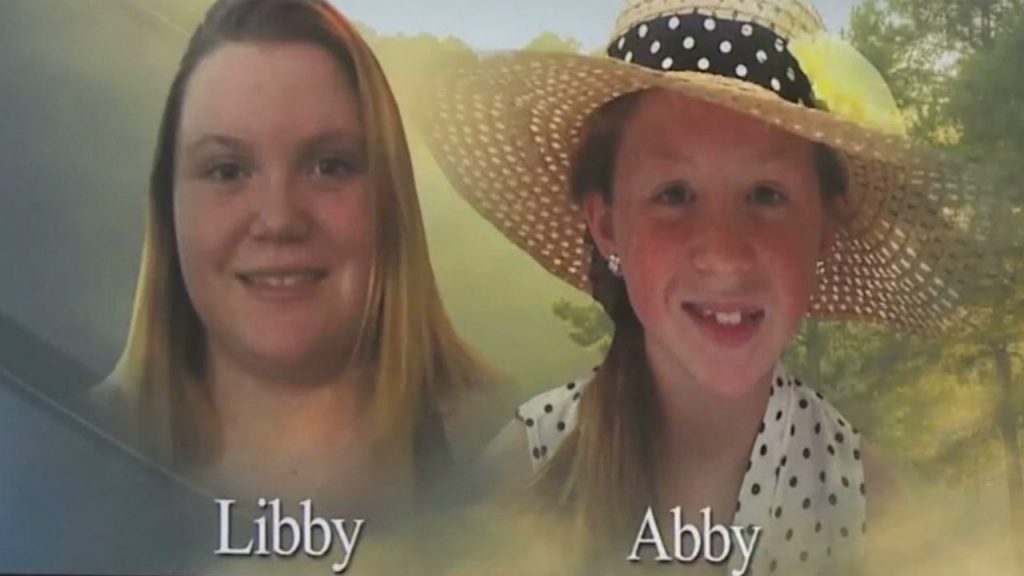 by Pentagon Pedophile Task Force on February 17, 2023 – USA
The following was posted on the TRUTH SOCIAL account of Timothy Charles Holmseth, today.
~begin~
DELPHI DOUBLE MURDER UPDATE
I am reading the petition Jessie Marie Czebotar submitted to Congress.
Information contained in the Petition is sure to have a bearing on the murder trial of Richard Allen who in 2022 was 'accused suddenly' of murdering Abigail Williams and Liberty German in Delphi, Indiana.
Notably – the Petition is dated February 14, 2023. The bodies of Abby and Libby were found on February 14, 2017.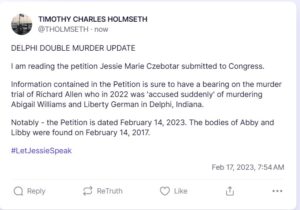 ~end~
About Author