DEVELOPMENT: Delphi Police Chief receives telephone call from man with voice that sounds like suspect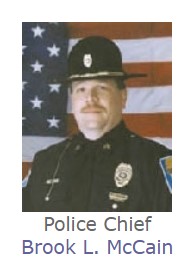 by Pentagon Pedophile Task Force on June 26, 2021 at 9:37 P.M.
The Chief of Police in Delphi, Indiana (Brook L. McCain) received a telephone call regarding the murder case of child victims Abigail Williams and Liberty German.
Did he tape it?
It is very likely he did.
This was no ordinary call.
Here's the facts.
John Taylor, Virginia, announced today on a You Tube program called 'From The Desk of Murtwitnessonelive' that he telephoned the Chief of Police in Delphi, Indiana – he did not provide the date of the call.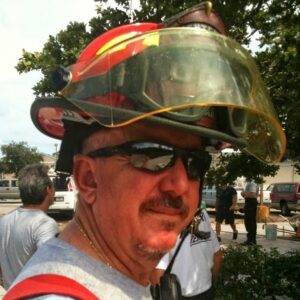 Taylor said he talked to the Police Chief about investigative journalist Timothy Charles Holmseth.
"I spoke to the Delphi police chief for an hour. This guy was so pissed off. And they don't even handle that murder case. But that's their town. And to have this asshole (Timothy Holmseth) muddying up, ya know, accusing Murt (William K. Murtaugh, Apopka, Florida) of being involved in the murder," Taylor said.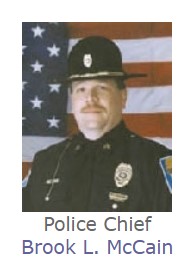 During Taylor's bizarre rant he suggested that Holmseth is going to be arrested for reporting on the Delphi case. Taylor said there are "pending felonies" in "Indiana" and "those cops in Delphi are pissed".
Taylor said the Carroll County Sheriff's Office, Indiana and FBI are handling the Delphi murder case.
Taylor said the Sheriff and/or FBI can now go to a judge and have Holmseth arrested for "obstruction". Taylor's assertion that Holmseth can be arrested for "obstruction" and 'interfering with a murder case' is a regular theme for Taylor when he calls into You Tube programs.
Taylor's obsession with Delphi murder case, and his aggressive assertions that an investigative journalist gathering evidence or reporting on the case is going to be charged with a felony is curious, if not flat-out suspicious. Law enforcement released video and audio to the public and asked for help in identifying the killer(s).
BACK STORY REGARDING JOHN TAYLOR 
It is not immediately known why Taylor, who is from the state of Virginia, was ever interested in the Delphi murder case in the first place. However, Taylor announced on June 4, 2021 on the You Tube program hosted by Levi Page that he was going to be calling law enforcement in Delphi.
Taylor did not elaborate on what he and the police chief talked about for an hour.
DID THE DEPLHI CHIEF OF POLICE SPEAK TO ONE OF THE KILLERS?
There is a video published on a Bitchute account called The High Command entitled "BREAKING NEWS IN DELPHI BRIDGE MURDER CASE (TWO MEN WORKING TOGETHER AS A TEAM?)
In the video, Taylor's voice is compared to the voice released by law enforcement. The voice released by law enforcement that is heard saying, "guys, down the hill" sounds like the voice of John Taylor.
The man seen walking on the bridge appears to resemble William Murtaugh.
Taylor is a moderator on Murtaugh's You Tube show where the two men keep going on and on and on about Holmseth; telling their chat room followers to call the police on Holmseth; and claiming Holmseth is going to be arrested for obstruction.
CLICK ON IMAGE TO SEE VIDEO
About Author