CIA FINDERS INVESTIGATION: POLICE RECORDS RECEIVED REGARDING WOMAN WHO THREATENED TO KILL PUBLISHER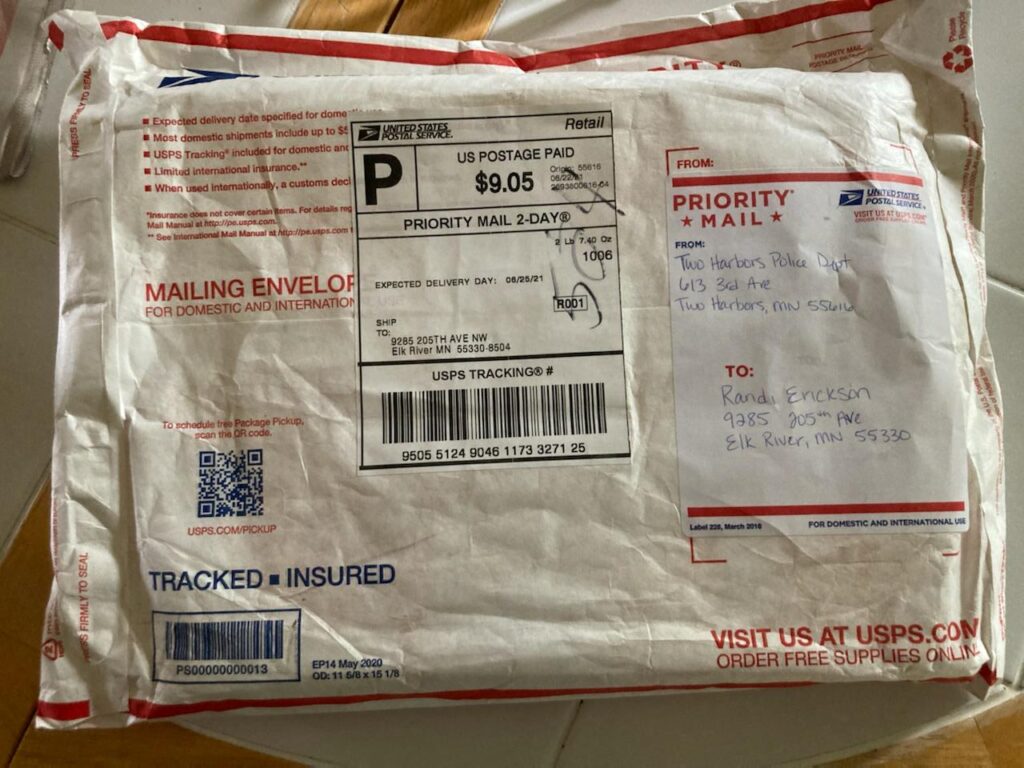 by Pentagon Pedophile Task Force on June 27, 2021 at 9:33 A.M.
On June 22, and June 24, 2021, we reported a death threat that was made against Randi L. Erickson, owner/publisher, www.timothycharlesholmseth.com. The threat was made  by Ashley Cooper Brown, Two Harbors, Minnesota. We reported Cooper Brown then actually traveled from Two Harbors, Minnesota to Anoka County, Minnesota where Erickson lives.
The death threat was not the first act of premediated violence against Erickson by Cooper Brown. Brown previously Swatted (i.e. mad a false report to police of an emergency that did not exist) the Erickson home in Anoka County by falsely reporting the Erickson's had a wanted fugitive who was armed and dangerous in their home.  Erickson formally requested the police records of Cooper Brown from Two Harbors Police Department and was still waiting for the records when Cooper Brown made her latest death threat.
The most recent threat by Cooper Brown was made after Erickson initiated an investigation by Ft. Campbell, Kentucky's CID into kidnap, rape, torture, and death threats made by former Navy SEAL Craig (Sawman) Sawyer, founder, Veterans For Child Rescue Inc., against Erickson, her reporter Timothy Charles Holmseth, and children.
Cooper Brown has repeatedly mentioned Sawyer during her terroristic threats.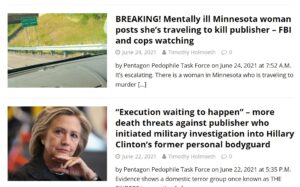 UPDATE:
We have received the police records from Two Harbors Police Department regarding the activities of Cooper Brown.
We are investigating THE CIA FINDERS CULT.
This is a developing story.