DOJ NAMED AS DEFENDANT IN RICO LAWSUIT – TREASON CHARGED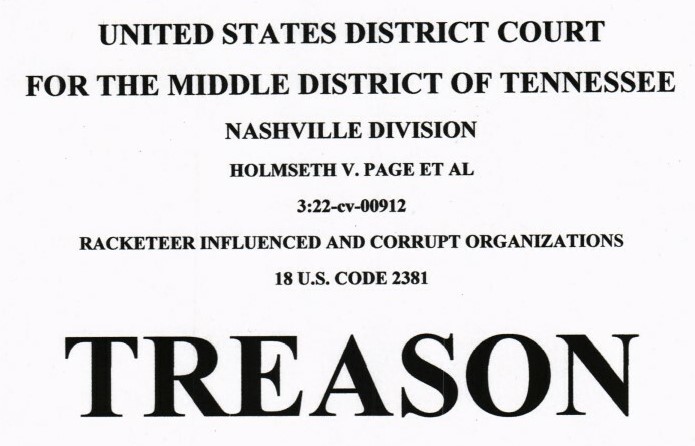 by Pentagon Pedophile Task Force on January 18, 2023 – USA
According to a post on TRUTH SOCIAL by Timothy Charles Holmseth, the United States Department of Justice has been added as a Defendant to a lawsuit filed under the Racketeering Influenced and Corrupt Organizations Act.
"I am the target of the Weaponization of the Federal Government. I am being targeted by SEAL TEAM 6 and a Tier One Operation. SEE COMPLAINT," said a statement by Holmseth to the U.S. Court.
"It's all on its way to Jim Jordan," Holmseth said.
"DOJ added as Defendant.
Representative Jim Jordan, Chair of Judiciary and Weaponization of the Federal Government sub-committee, as well as the U.S. Secret Service, were all provided a copy of Second Amended Complaint. SEE IMAGES BELOW
DEVGRU SEAL TEAM 6 are running Tier One Operations all over the country against the American people."