DONALD TRUMP ALERTED TO JANUARY 6 ACTOR CLAIMING TO GATHER INTELLIGENCE FOR PRESIDENT AND U.S. MILITARY WHO HAS NOW FORMED HIS OWN GOVERNMENT IN KEENE, TX – GIVING INTEL TO UNITED NATIONS AND OPENING AN EMBASSY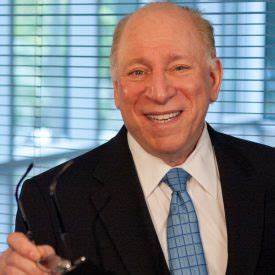 by Pentagon Pedophile Task Force on June 18, 2022, at 10:40 A.M. EST – USA
The following was posted today on the GAB account of Timothy Charles Holmseth.
~begin~
DONALD TRUMP ALERTED TO JANUARY 6 ACTOR CLAIMING TO GATHER INTELLIGENCE FOR PRESIDENT AND U.S. MILITARY WHO HAS NOW FORMED HIS OWN GOVERNMENT IN KEENE, TX – GIVING INTEL TO UNITED NATIONS AND OPENING AN EMBASSY
Donald Trump's RICO attorney Peter Ticktin has been alerted to a developing situation that involves National Security.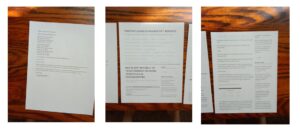 Evidence shows an Oregon man named David Lester Straight has falsely represented himself to be an agent of President Donald J. Trump, per his public claims of appointment to three Presidential Commissions, as well as claims he assisted the U.S. Marines in the rescue of 2,100 caged children in California. Straight has quietly engaged in years of intelligence-gathering activities of crimes against humanity and human trafficking while claiming to operate under Joint Special Operations Command (JSOC).
It appears Straight is a spy.
Straight has claimed to be "Secret Service" under "George Bush" and a "Colonel" and "Commander" for the Republic of Texas.
However, Straight cannot prove any connection to Trump, and has now declared himself a "General" – is enlisting thousands of followers – and has set up a Republic of Texas "Embassy" in Keene, Texas where he is giving his intel and evidence to the United Nations.
BACKSTORY
On January 6, 2021 Straight was in Washington DC where, according to Straight, he swore-in a crowd with a bullhorn, and then indicted "Mike Pence" and members of Congress for Capital Felony Treason; an Indictment he said was "served" by an aid of President Trump.
Later in 2021, Straight, and his latest wife [girlfriend], Bonnie Straight, quietly began to form the Republic of Texas in Keene, Texas. The Straight's created business cards. David Straight's card features a law enforcement star and gives him the title of "Colonel" for the Republic of Texas, Texas Rangers. Bonnie Straight's card declares she is "Counsel General" of the Republic of Texas.
Both David and Bonnie Straight claim to have access to President Trump in what appears to be a massive PSYOP where President Trump's MAGA movement is being cleverly hijacked by his actual enemies.
The Straight's appear to be part of a larger coup that involves General Michael Flynn and others.
In 2022, the Republic of Texas published a website at thetexasrepublic dot com where it's says the "Embassy" is located in Keene, TX.
~end~