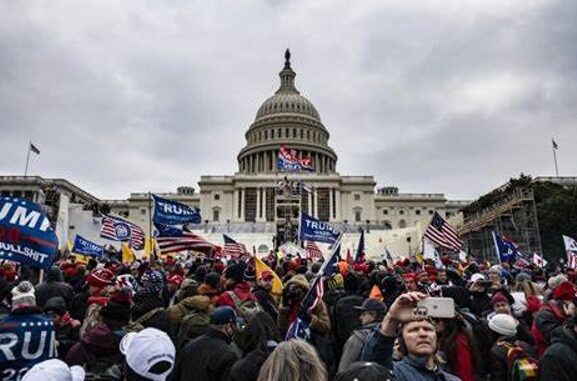 by Pentagon Pedophile Task Force on January 4, 2022 at 6:43 P.M.
In December of 2020, President Trump rejected a request for immunity for David Straight, and other persons unknown, who wanted to stop the theft of the 2020 election.
The events of January 6, 2021 may have been foreshadowed in a video statement by Straight during a law seminar.
"I drew a line in the sand in December. I called President Trump up and I said, 'knock it off'. We're going to stop this. January 17 – either you stop it before or get the hell out of the way and give us immunity and we'll take care of it. He said 'David calm down. Hold on. No. That's not the way it's going to work'. And he held me off. But I'm a line in the sand kind of guy," Straight said.
LISTEN – – – TRUMP REJECTED IMMUNITY DEMAND: "EITHER YOU STOP IT OR GET THE HELL OUT OF THE WAY…" (bitchute.com)
Straight did not elaborate on who the "we" was, or who was to receive the immunity.
There is no indication President Trump gave anybody immunity.
On January 6, 2021, at approximately 9 A.M., in Washington D.C., Straight, a Constitutional Law expert who was appointed to serve on three Presidential Commissions by President Trump, stood up in front of the Capitol, with television crews present, and using a bull horn, conducted a mass swearing-in ceremony using the military enlistment oath, as "We The People's Grand Jury" and read aloud an indictment on elected officials including Vice President Michael Pence, for Capital Felony Treason, which according to Straight, was officially "served" through President Trump's staff.
It is not known if President Trump had any prior knowledge of the swearing-in ceremony, the indictments, or anything involving the 9 A.M. event.
The swearing-in of a People's Grand Jury, and a "military" oath being taken by a crowd, would certainly be very relevant and significant to the chain of events that would soon follow as the day progressed.
The swearing-in ceremony of a "crowd" at 9 A.M by Straight, at the Capitol, was filmed by television stations yet, the event was never broadcast to the American public – and Straight's name was never published.
That is very, very strange.
"Hundreds of people raised their hands," Straight said. The crowd that was sworn-in by Straight, then walked down to the Ellipse to listen to President Trump speak.
The world has been told President Trump incited an "insurrection" on January 6, 2021, which is patently false.
"I know that everyone here will soon be marching over to the Capitol building to peacefully and patriotically make your voices heard," President Trump said during his speech.
It is IMPOSSIBLE to separate the 9 A.M. swearing-in ceremony regarding an indictment for Treason, from the events that would follow. Descriptions of the events to follow vary with terms such as "insurrection" "riot" and "protest" being used.
The following is Straight's account of January 6, 2021.
"I stood up in front of the Capitol and I swore everyone in [with the] military enlisted oath. I did it on camera with bull horns [and] television stations around. I swore everyone in – had them raise their right hand – swore in the whole crowd – as we the People's grand jury – and I swore them under the military oath – of the enlisted man oath – and then we read an indictment that I wrote indicting Congress and the Senate – anyone who voted against the voter fraud. We indicted them for Capital Felony Treason and five other crimes. Then that was handed in both thumb drive format because it has a spreadsheet on the indictment and it was handed to the White House staff member – and that was taken to the President – the spreadsheet – as soon as the vote was over they added all the names of the Congress and the Senate to it – including Mike Pence to the indictment – then that was served upon Congress and the Senate and Mike Pence – by President Trump's White House staff. That indictment was what started the whole thing," Straight, said.