EMERGENCY!!! NEARLY 600 KIDS JUST VANISHED IN ARIZONA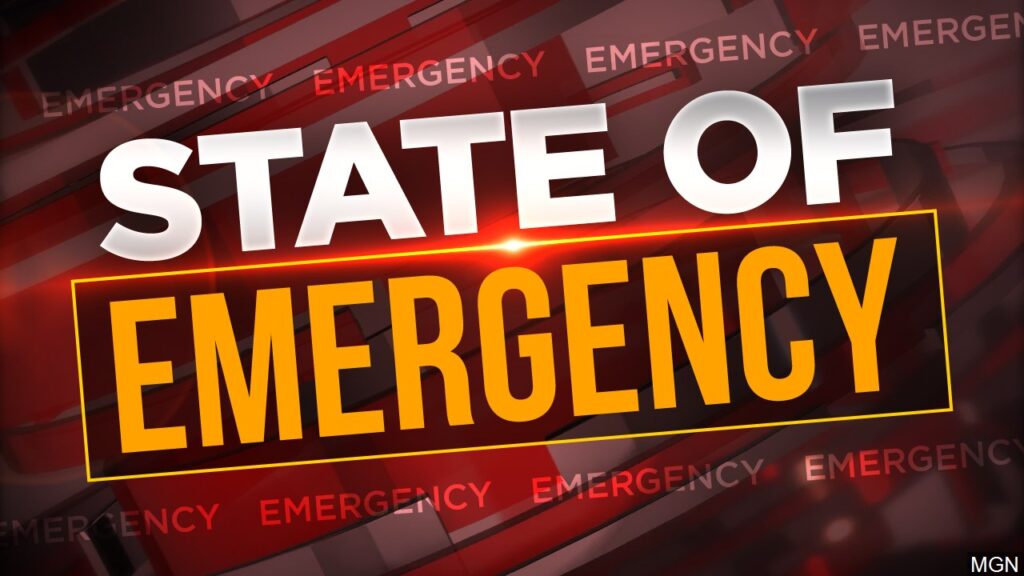 by Timothy Charles Holmseth on August 4, 2020 at 1:41 P.M.
https://www.youtube.com/watch?v=3xPj4Z5WwKQ&feature=youtu.be
Below are the numbers of missing children in Arizona in July, 2020.
Here's the link https://docs.google.com/spreadsheets/d/1AEJB1dXoki5bln8IPgyV4mR5hq9h–ugKYv7EJITReg/htmlview#
Arizona is where Hillary Clinton's and former Arizona Senator John McCain's bodyguard, Craig Sawyer, set up his fake child rescue operation Veterans For Child Rescue  (V4CR).
Craig Sawyer, CEO, V4CR threatened me (Timothy Charles Holmseth) yesterday: BREAKING!!! Hillary Clinton's (former) bodyguard Craig Sawyer (V4CR) threatens Timothy Holmseth
Here's why…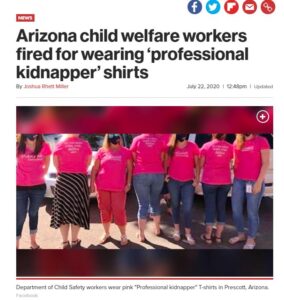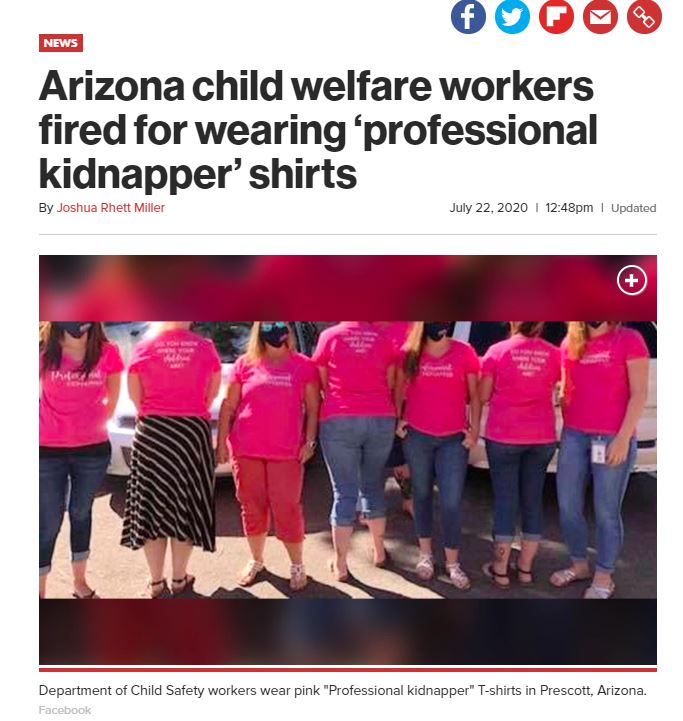 Believe in me I'm with the High Command
MISSING CHILDREN IN ARIZONA IN JULY OF 2020 
2 LAST NAME FIRST NAME AGE RACE HEIGHT WEIGHT HAIR EYES LAST SEEN
4 Angelina Tapia 14 (Last Seen) Female White 504 110 Brown Brown 7/2/2020 GLENDALE PD
14 (Now)
5 Dayanna Perez 15 (Last Seen) Female White 504 134 Orange Brown 7/2/2020 YUMA PD
15 (Now)
6 Honey Vega 14 (Last Seen) Female White 503 125 Brown Brown 7/2/2020 GLENDALE PD
14 (Now)
7 Izabell Tapia 15 (Last Seen) Female White 506 100 Brown Brown 7/2/2020 GLENDALE PD
15 (Now)
8 Jadyn Tolliver 15 (Last Seen) Male Black 507 140 Brown Brown 7/2/2020 MARICOPA COUNTY SHERRIFS DEPT (MCSO)
15 (Now)
9 Jesus Sandoval 15 (Last Seen) Male White 508 150 Black Unknown 7/2/2020 GLENDALE PD
15 (Now)
10 Lashira Anderson 12 (Last Seen) Female Black 505 105 Black Brown 7/2/2020 TUCSON PD
12 (Now)
11 Leonardo Varona 17 (Last Seen) Male White 504 131 Brown Brown 7/2/2020 PHOENIX PD
17 (Now)
12 Michael Ryan 15 (Last Seen) Male Black 509 155 Black Brown 7/2/2020 PIMA COUNTY SHERRIFS DEPT (PCSO)
15 (Now)
13 Monai Calvin 17 (Last Seen) Female Black 502 125 Black Brown 7/2/2020 BUCKEYE PD
17 (Now)
14 Nava Cresong 14 (Last Seen) Female White 505 145 Brown Hazel 7/2/2020 PRESCOTT PD
14 (Now)
15 Naveah Tapia 16 (Last Seen) Female White 504 130 Brown Brown 7/2/2020 GLENDALE PD
16 (Now)
16 Irene Morales 17 (Last Seen) Female White 505 160 Brown Brown 7/3/2020 PHOENIX PD
17 (Now)
17 Jacob Garcia 15 (Last Seen) Male White 507 130 Brown Green 7/3/2020 BUCKEYE PD
15 (Now)
18 Jesse Soto 17 (Last Seen) Male White 508 130 Black Brown 7/3/2020 TUCSON PD
17 (Now)
19 Jesus Herrera 14 (Last Seen) Male White 505 110 Black Brown 7/3/2020 PHOENIX PD
15 (Now)
20 Kaitlyn Rather 15 (Last Seen) Female White 503 112 Brown Brown 7/3/2020 MESA PD
15 (Now)
21 Makai Wattree 15 (Last Seen) Male Black 509 120 Black Brown 7/3/2020 PHOENIX PD
15 (Now)
22 Nitaliyah Galarza 13 (Last Seen) Female Indian 507 140 Brown Brown 7/3/2020 FT. MCDOWELL INDIAN RESERVATION
13 (Now)
23 Raymond Bautista 16 (Last Seen) Male Black 506 150 Brown Brown 7/3/2020 TEMPE PD
16 (Now)
24 Salvador Tallabas 12 (Last Seen) Male White 408 100 Brown Brown 7/3/2020 MARICOPA COUNTY SHERRIFS DEPT (MCSO)
12 (Now)
25 Tanzenia Mosley 14 (Last Seen) Female Black 500 110 Black Brown 7/3/2020 MARICOPA COUNTY SHERRIFS DEPT (MCSO)
14 (Now)
26 Antonia Luna 16 (Last Seen) Female White 502 95 Red Brown 7/4/2020 PHOENIX PD
16 (Now)
27 Danette Suarez 17 (Last Seen) Female White 500 110 Brown Brown 7/4/2020 PIMA COUNTY SHERRIFS DEPT (PCSO)
18 (Now)
28 Drago Santana 13 (Last Seen) Male White 504 100 Brown Brown 7/4/2020 PHOENIX PD
13 (Now)
29 Genesiss Lopezguzman 12 (Last Seen) Female White 408 130 Brown Brown 7/4/2020 TUCSON PD
13 (Now)
30 Jose Flores 12 (Last Seen) Male Indian 500 120 Black Black 7/4/2020 PASCUA YAQUI TRIBE PD
12 (Now)
31 Julissa Suarez 13 (Last Seen) Female White 501 125 Brown Brown 7/4/2020 PIMA COUNTY SHERRIFS DEPT (PCSO)
13 (Now)
32 Kortez Murray 16 (Last Seen) Male Black 509 240 Black Brown 7/4/2020 PHOENIX PD
17 (Now)
33 Maiella Dewey 14 (Last Seen) Female Indian 502 208 Brown Brown 7/4/2020 PHOENIX PD
14 (Now)
34 Nicole Valenzuela 14 (Last Seen) Female White 503 123 Black Brown 7/4/2020 TUCSON PD
14 (Now)
35 Paul Santana 14 (Last Seen) Male White 506 120 Black Brown 7/4/2020 PHOENIX PD
14 (Now)
36 Tatyana Miller 17 (Last Seen) Female Black 507 115 Brown Brown 7/4/2020 TEMPE PD
18 (Now)
37 Ali Gomez-Armendariz 16 (Last Seen) Male White 506 121 Black Black 7/5/2020 PHOENIX PD
16 (Now)
38 Dontarrious Lavender 16 (Last Seen) Male Indian 508 120 Black Brown 7/5/2020 SHOW LOW PD
16 (Now)
39 Emily Follett 16 (Last Seen) Female White 504 130 Red Brown 7/5/2020 COCHISE COUNTY SHERRIFS DEPT (CCSD)
17 (Now)
40 Faith Juarez 17 (Last Seen) Female White 502 130 Black Brown 7/5/2020 CASA GRANDE PD
17 (Now)
41 Imani Davis 17 (Last Seen) Female Black 505 140 Black Brown 7/5/2020 PHOENIX PD
17 (Now)
42 Isaiah Freeman 14 (Last Seen) Male Black 505 110 Black Brown 7/5/2020 PHOENIX PD
14 (Now)
43 Ronnie Montenegro 17 (Last Seen) Male White 509 165 Brown Brown 7/5/2020 PHOENIX PD
17 (Now)
44 Teah Houck 17 (Last Seen) Female White 510 160 Blonde Green 7/5/2020 TUCSON PD
17 (Now)
45 Tommy Walker 17 (Last Seen) Male Black 600 130 Black Brown 7/5/2020 PHOENIX PD
17 (Now)
46 Victoria Guevara 17 (Last Seen) Female White 502 160 Brown Hazel 7/5/2020 TUCSON PD
17 (Now)
47 Bobby Mckinney 15 (Last Seen) Male Black 600 150 Brown Brown 7/6/2020 GLENDALE PD
15 (Now)
48 Ella Hopkins 15 (Last Seen) Female White 510 185 Brown Brown 7/6/2020 PIMA COUNTY SHERRIFS DEPT (PCSO)
15 (Now)
49 Emily Pena 16 (Last Seen) Female White 506 150 Brown Brown 7/6/2020 GLENDALE PD
16 (Now)
50 Jeremy Birmingham 16 (Last Seen) Male White 506 120 Brown Hazel 7/6/2020 PEORIA PD
16 (Now)
51 Mariyon Haggard 14 (Last Seen) Male Black 508 170 Black Brown 7/6/2020 PHOENIX PD
14 (Now)
52 Mayreli Lugo 17 (Last Seen) Female White 507 195 Black Green 7/6/2020 TUCSON PD
17 (Now)
53 Nikka Newman 16 (Last Seen) Female White 502 110 Black Blue 7/6/2020 MOHAVE COUNTY SHERRIFS DEPT.
16 (Now)
54 William Adams 17 (Last Seen) Male Indian 511 200 Black Brown 7/6/2020 SALT RIVER TRIBAL PD
17 (Now)
55 Zachariah Owen 14 (Last Seen) Male White 505 125 Black Brown 7/6/2020 PHOENIX PD
14 (Now)
56 Zachary Hendricks 15 (Last Seen) Male Black 511 145 Brown Brown 7/6/2020 MARICOPA COUNTY SHERRIFS DEPT (MCSO)
15 (Now)
57 Alex Mack 13 (Last Seen) Male White 506 120 Brown Blue 7/7/2020 MOHAVE COUNTY SHERRIFS DEPT.
13 (Now)
58 Angelica Ayala 14 (Last Seen) Female White 503 130 Brown Brown 7/7/2020 PHOENIX PD
14 (Now)
59 Artemia Guzman 17 (Last Seen) Female Indian 410 175 Brown Brown 7/7/2020 MOHAVE COUNTY SHERRIFS DEPT.
17 (Now)
60 Isaac Castro 15 (Last Seen) Male White 600 200 Red Brown 7/7/2020 APACHE JUNCTION PD
15 (Now)
61 Jamaul Dunnings 14 (Last Seen) Male Black 507 150 Black Brown 7/7/2020 GLENDALE PD
14 (Now)
62 Jaydon Yahne 17 (Last Seen) Male White 509 150 Brown Brown 7/7/2020 PHOENIX PD
17 (Now)
63 Lizandro Gonzalez 17 (Last Seen) Male White 507 210 Brown Brown 7/7/2020 GLENDALE PD
18 (Now)
64 Marina Verdugo 15 (Last Seen) Female White 506 180 Brown Brown 7/7/2020 TUCSON PD
15 (Now)
65 Robert Shosie 16 (Last Seen) Male White 511 115 Brown Brown 7/7/2020 TUCSON PD
16 (Now)
66 Talia Guzman 15 (Last Seen) Female Indian 503 180 Brown Brown 7/7/2020 MOHAVE COUNTY SHERRIFS DEPT.
15 (Now)
67 Tyler Morris 16 (Last Seen) Male White 511 150 Brown Hazel 7/7/2020 FLAGSTAFF PD
16 (Now)
68 Valeria Tineo-Borjorquez 16 (Last Seen) Female White 503 145 Brown Brown 7/7/2020 TUCSON PD
16 (Now)
69 Aden Miranda 15 (Last Seen) Male White 511 155 Brown Brown 7/8/2020 PHOENIX PD
15 (Now)
70 Allanah Harris 14 (Last Seen) Female Black 501 100 Brown Hazel 7/8/2020 EL MIRAGE PD
14 (Now)
71 Audrey Noriega 14 (Last Seen) Female White 410 110 Brown Brown 7/8/2020 TUCSON PD
14 (Now)
72 Chance Patten 16 (Last Seen) Male White 507 130 Brown Blue 7/8/2020 MARICOPA COUNTY SHERRIFS DEPT (MCSO)
16 (Now)
73 Courtney Starr 16 (Last Seen) Female White 505 120 Brown Blue 7/8/2020 PHOENIX PD
16 (Now)
74 Domenic Chopito 15 (Last Seen) Male Black 600 220 Brown Brown 7/8/2020 GLENDALE PD
15 (Now)
75 Ezra Sanchez 13 (Last Seen) Male White 506 110 Brown Brown 7/8/2020 TUCSON PD
13 (Now)
76 Fabian Montiel 15 (Last Seen) Male White 500 110 Brown Brown 7/8/2020 TUCSON PD
15 (Now)
77 Gerson Martinez 17 (Last Seen) Male White 504 119 Black Brown 7/8/2020 TUCSON PD
17 (Now)
78 Leslie Cabrera-Kent 17 (Last Seen) Female White 500 125 Black Brown 7/8/2020 PHOENIX PD
17 (Now)
79 Addisyn Shepherd 17 (Last Seen) Female White 503 130 Blonde Blue 7/9/2020
17 (Now)
80 Angel Madrid 13 (Last Seen) Male White 508 140 Black Brown 7/9/2020
13 (Now)
81 April Montoya 17 (Last Seen) Female Indian 506 96 Brown Brown 7/9/2020
17 (Now)
82 Benicio Villa-Tapia 15 (Last Seen) Male White 504 130 Brown Brown 7/9/2020
15 (Now)
83 Estefany Rivas 13 (Last Seen) Female White 500 130 Red Brown 7/9/2020
13 (Now)
84 Kaylee Caldwell 15 (Last Seen) Female White 507 140 Brown Hazel 7/9/2020
15 (Now)
85 Luis Teyo 15 (Last Seen) Male White 400 70 Brown Brown 7/9/2020
15 (Now)
86 Uriah Gomez 14 (Last Seen) Male Indian 508 115 Black Brown 7/9/2020
14 (Now)
87 Yavon Miller 16 (Last Seen) Female Black 504 112 Black Brown 7/9/2020
16 (Now)
88 Diana Santoyo 17 (Last Seen) Female White 502 140 Black Brown 7/10/2020
17 (Now)
89 Elisondra Johnson 15 (Last Seen) Female White 411 120 Brown Brown 7/10/2020
15 (Now)
90 Jade Prusick 14 (Last Seen) Female White 409 90 Brown Green 7/10/2020
14 (Now)
91 Jannatul Mazumder 17 (Last Seen) Female White 500 140 Black Brown 7/10/2020
17 (Now)
92 John Culpepper 16 (Last Seen) Male White 505 150 Blonde Blue 7/10/2020
16 (Now)
93 Kayden Gant 14 (Last Seen) Male Black 509 160 Black Brown 7/10/2020
14 (Now)
94 Kenadee Haywood 17 (Last Seen) Female White 503 90 Brown Hazel 7/10/2020
17 (Now)
95 Nathen Thomas 15 (Last Seen) Male White 601 169 Brown Hazel 7/10/2020
16 (Now)
96 Omar Jaddoua 17 (Last Seen) Male White 600 167 Black Brown 7/10/2020
17 (Now)
97 Razjonae Hines 16 (Last Seen) Female Black 506 165 Black Brown 7/10/2020
16 (Now)
98 Sebastian Ochoa 14 (Last Seen) Male White 504 110 Black Brown 7/10/2020
14 (Now)
99 Siarah Garcia 17 (Last Seen) Female White 506 95 Brown Brown 7/10/2020
17 (Now)
100 Victoria Williams 14 (Last Seen) Female Black 507 130 Brown Brown 7/10/2020
14 (Now)
101 Angelique Montano 13 (Last Seen) Female White 502 190 Brown Brown 7/11/2020
13 (Now)
102 Anthony Mullins 16 (Last Seen) Male Black 507 130 Brown Brown 7/11/2020
16 (Now)
103 Asia Stokely 13 (Last Seen) Female White 503 190 Brown Brown 7/11/2020
13 (Now)
104 Caelin Burks 15 (Last Seen) Male White 506 140 Brown Brown 7/11/2020
15 (Now)
105 Daveontae Harris 13 (Last Seen) Male Black 506 125 Black Brown 7/11/2020
13 (Now)
106 Eric Sheehan 15 (Last Seen) Male White 507 165 Blonde Blue 7/11/2020
15 (Now)
107 Gavin Correa 16 (Last Seen) Male White 511 160 Brown Brown 7/11/2020
16 (Now)
108 Gerardo Ruiz-Andrade 16 (Last Seen) Male White 506 125 Brown Brown 7/11/2020
16 (Now)
109 Israel Gonzalez 13 (Last Seen) Male White 503 130 Brown Brown 7/11/2020
13 (Now)
110 Jazmine Hernandez 17 (Last Seen) Female White 503 120 Brown Brown 7/11/2020
17 (Now)
111 Marco Molinamartinez 16 (Last Seen) Male White 507 196 Black Brown 7/11/2020
16 (Now)
112 Mariarita Granillo 16 (Last Seen) Female White 501 125 Brown Hazel 7/11/2020
16 (Now)
113 Marilyn Acuna-Mayren 14 (Last Seen) Female White 508 160 Brown Brown 7/11/2020
14 (Now)
114 Nadine Dominguez 17 (Last Seen) Female White 410 100 Brown Brown 7/11/2020
17 (Now)
115 Nevaeh Flores 15 (Last Seen) Female Indian 506 130 Brown Brown 7/11/2020
15 (Now)
116 Olivia Nelson 17 (Last Seen) Female White 502 193 Blonde Hazel 7/11/2020
17 (Now)
117 Zoe Fernandez 15 (Last Seen) Female White 506 120 Brown Brown 7/11/2020
15 (Now)
118 Wyatt Buchanan 15 (Last Seen) Male White 600 150 Brown Brown 7/12/2020
15 (Now)
119 Brianna Ceron 17 (Last Seen) Female White 503 130 Brown Brown 7/12/2020
17 (Now)
120 Miranda Chavez 15 (Last Seen) Female Indian 502 150 Black Brown 7/12/2020
15 (Now)
121 Alyssa Fiegl 14 (Last Seen) Female Indian 502 135 Black Brown 7/12/2020
14 (Now)
122 Mariah Flores 14 (Last Seen) Female White 502 130 Blonde Blue 7/12/2020
14 (Now)
123 Serina Flores 17 (Last Seen) Female White 504 140 Brown Brown 7/12/2020
17 (Now)
124 Elmer Fudd 13 (Last Seen) Male White 501 175 Brown Brown 7/12/2020
13 (Now)
125 Victor Garcia 12 (Last Seen) Male White 411 110 Brown Brown 7/12/2020
12 (Now)
126 Angel Guitard 17 (Last Seen) Male White 509 150 Brown Brown 7/12/2020
17 (Now)
127 Zakiya Hunter 15 (Last Seen) Female Black 501 125 Brown Brown 7/12/2020
15 (Now)
128 Antonio Lara 16 (Last Seen) Male White 507 143 Brown Brown 7/12/2020
16 (Now)
129 Lesane Lopresti 17 (Last Seen) Male Black 508 140 Brown Hazel 7/12/2020
17 (Now)
130 Cameron Macleennan 13 (Last Seen) Male White 507 145 Blonde Blue 7/12/2020
13 (Now)
131 Kaylei Maclennan 16 (Last Seen) Female White 504 110 Blonde Blue 7/12/2020
16 (Now)
132 Dravin Maruffo 13 (Last Seen) Male White 502 130 Black Black 7/12/2020
13 (Now)
133 Kassandra Montano 17 (Last Seen) Female White 501 160 Brown Brown 7/12/2020
17 (Now)
134 Kali Ogden 16 (Last Seen) Female White 503 120 Red Brown 7/12/2020
16 (Now)
135 Aidan Rains 14 (Last Seen) Male White 503 130 Brown Brown 7/12/2020
14 (Now)
136 Maya Scott 15 (Last Seen) Female Indian 505 160 Black Brown 7/12/2020
15 (Now)
137 Willow Sutton 15 (Last Seen) Female White 500 115 Blonde Blue 7/12/2020
15 (Now)
138 Jaheime Terrell 17 (Last Seen) Female Black 507 150 Brown Black 7/12/2020
17 (Now)
139 Luis Alaniz 16 (Last Seen) Male White 600 137 Black Brown 7/13/2020
16 (Now)
140 Angel Alvarez 15 (Last Seen) Male White 504 110 Black Brown 7/13/2020
15 (Now)
141 Dillon Braaksma 10 (Last Seen) Male White 409 70 Brown Brown 7/13/2020
10 (Now)
142 Tyler Braaksma 10 (Last Seen) Male White 409 70 Brown Brown 7/13/2020
10 (Now)
143 Kyla Cook 15 (Last Seen) Female Black 503 115 Brown Brown 7/13/2020
16 (Now)
144 Christopher Fernandez 15 (Last Seen) Male White 507 165 Brown Brown 7/13/2020
15 (Now)
145 Dominic Franco 16 (Last Seen) Male White 505 140 Brown Hazel 7/13/2020
16 (Now)
146 Jayden Hall 16 (Last Seen) Female White 507 130 Blonde Blue 7/13/2020
16 (Now)
147 Sydney Harding 17 (Last Seen) Female Black 510 190 Black Brown 7/13/2020
17 (Now)
148 Nathaniel Henry 17 (Last Seen) Male Black 602 280 Black Brown 7/13/2020
17 (Now)
149 Ariyahna Heri 16 (Last Seen) Female Black 502 137 Black Brown 7/13/2020
16 (Now)
150 Tanner Huffman 17 (Last Seen) Male White 603 145 Brown Blue 7/13/2020
17 (Now)
151 Evangeline Katz 13 (Last Seen) Female White 505 120 Blonde Brown 7/13/2020
13 (Now)
152 Camilo Landaverde 17 (Last Seen) Male White 509 130 Brown Brown 7/13/2020
17 (Now)
153 Makayla Lanier 15 (Last Seen) Female Black 510 137 Black Brown 7/13/2020
15 (Now)
154 Sharon Latu 13 (Last Seen) Female White 506 112 Black Brown 7/13/2020
13 (Now)
155 Susana Lizarraga 14 (Last Seen) Female White 502 135 Black Brown 7/13/2020
14 (Now)
156 Rachael Mace 15 (Last Seen) Female White 503 140 Brown Brown 7/13/2020
15 (Now)
157 Regina Magangala 16 (Last Seen) Female Black 504 130 Black Brown 7/13/2020
16 (Now)
158 Benisio Martinez 10 (Last Seen) Male White 405 85 Blonde Blue 7/13/2020
10 (Now)
159 Frankie Medina 17 (Last Seen) Male White 507 120 Brown Brown 7/13/2020
17 (Now)
160 Ryan Nitura 11 (Last Seen) Male Asian 410 95 Black Brown 7/13/2020
11 (Now)
161 Marcus Rios 13 (Last Seen) Male White 506 100 Unknown Unknown 7/13/2020
13 (Now)
162 Flor Rivera 15 (Last Seen) Female White 501 170 Brown Brown 7/13/2020
15 (Now)
163 Jacquline Roth 17 (Last Seen) Female White 503 130 Brown Blue 7/13/2020
17 (Now)
164 Julia Sanchez 14 (Last Seen) Female White 502 120 Brown Brown 7/13/2020
14 (Now)
165 Shaelin Santiago-Nicolas 17 (Last Seen) Female Unknown 504 119 Brown Brown 7/13/2020
17 (Now)
166 Blake Shumsky 17 (Last Seen) Male White 505 150 Blonde Blue 7/13/2020
17 (Now)
167 Kaelynn Teixeira 14 (Last Seen) Female White 504 104 Blonde Blue 7/13/2020
14 (Now)
168 Alexander Velasco 14 (Last Seen) Male White 603 145 Brown Blue 7/13/2020
14 (Now)
169 Logan Viles 16 (Last Seen) Male White 506 130 Blonde Blue 7/13/2020
16 (Now)
170 Keray Walls 16 (Last Seen) Male Black 511 200 Brown Brown 7/13/2020
17 (Now)
171 Nathan Worrell 14 (Last Seen) Male White 504 110 Brown Blue 7/13/2020
14 (Now)
172 Joseph Wurst 16 (Last Seen) Male White 505 193 Brown Brown 7/13/2020
16 (Now)
173 Samara Ballard 15 (Last Seen) Female Black 507 160 Black Brown 7/14/2020
15 (Now)
174 Bernard Brooks 14 (Last Seen) Male Black 508 130 Brown Brown 7/14/2020
14 (Now)
175 Annalys Christian 17 (Last Seen) Female White 601 120 Brown Brown 7/14/2020
17 (Now)
176 Alyssa Escobedo 15 (Last Seen) Female White 500 110 Brown Brown 7/14/2020
15 (Now)
177 Azhon Ferranti 15 (Last Seen) Male Black 600 160 Black Brown 7/14/2020
15 (Now)
178 Velma Fulwilder 13 (Last Seen) Female Indian 502 162 Brown Brown 7/14/2020
14 (Now)
179 Dalyla Garcia 15 (Last Seen) Female White 502 100 Black Brown 7/14/2020
15 (Now)
180 Luigi Gaucin 15 (Last Seen) Male White 507 120 Brown Brown 7/14/2020
15 (Now)
181 Ralp George 14 (Last Seen) Male Black 601 120 Black Brown 7/14/2020
14 (Now)
182 Luz Guzman 8 (Last Seen) Female White 400 80 Brown Brown 7/14/2020
8 (Now)
183 Soledad Marquez 14 (Last Seen) Female White 502 114 Brown Blue 7/14/2020
14 (Now)
184 Mackenzie Mcdougall 15 (Last Seen) Female White 504 160 Brown Blue 7/14/2020
15 (Now)
185 Brooklyn Meador 13 (Last Seen) Female White 505 130 Red Green 7/14/2020
13 (Now)
186 Shelby Nelson 17 (Last Seen) Female Indian 502 175 Brown Black 7/14/2020
17 (Now)
187 Gabriela Olivas 16 (Last Seen) Female White 501 130 Brown Hazel 7/14/2020
16 (Now)
188 Valerie Orozco 15 (Last Seen) Female White 500 135 Black Brown 7/14/2020
15 (Now)
189 Precious Ovante 17 (Last Seen) Female White 504 120 Brown Brown 7/14/2020
17 (Now)
190 Raymond Pablo 11 (Last Seen) Male Indian 502 178 Brown Black 7/14/2020
12 (Now)
191 Anisa Padilla 17 (Last Seen) Female White 410 125 Brown Brown 7/14/2020
17 (Now)
192 Riley Perdue 15 (Last Seen) Male White 602 130 Blonde Blue 7/14/2020
15 (Now)
193 Alexa Perez 17 (Last Seen) Female Black 505 210 Brown Brown 7/14/2020
17 (Now)
194 Daniella Petro 17 (Last Seen) Female White 502 104 Black Green 7/14/2020
17 (Now)
195 Jenesis Rodriguez 13 (Last Seen) Female White 501 105 Brown Brown 7/14/2020
13 (Now)
196 Sarah Runnerstrom 16 (Last Seen) Female White 501 115 Purple Hazel 7/14/2020
17 (Now)
197 Ayanna Solis 17 (Last Seen) Female White 508 125 Black Brown 7/14/2020
17 (Now)
198 Mariah Soto 16 (Last Seen) Female White 502 160 Black Brown 7/14/2020
16 (Now)
199 Teazia Stagg 17 (Last Seen) Female Black 506 150 Black Brown 7/14/2020
17 (Now)
200 Santos Tapia 17 (Last Seen) Male White 506 140 Brown Brown 7/14/2020
17 (Now)
201 Theresa Thomas 15 (Last Seen) Female Indian 505 172 Brown Brown 7/14/2020
15 (Now)
202 Keira Tom 15 (Last Seen) Female Black 506 200 Black Brown 7/14/2020
15 (Now)
203 Nicole Valenzuela 14 (Last Seen) Female White 504 125 Red Brown 7/14/2020
14 (Now)
204 Adison Arnott 14 (Last Seen) Male White 506 120 Brown Brown 7/15/2020
14 (Now)
205 Joaquin Avina 17 (Last Seen) Male White 509 150 Brown Brown 7/15/2020
17 (Now)
206 Amelia Ayala 15 (Last Seen) Female White 503 125 Black Brown 7/15/2020
15 (Now)
207 Ariel Baker 17 (Last Seen) Female White 502 140 Blonde Green 7/15/2020
17 (Now)
208 Cameron Chapman 15 (Last Seen) Male White 509 123 Blonde Hazel 7/15/2020
15 (Now)
209 Jacob Colson 17 (Last Seen) Male White 507 150 Blonde Blue 7/15/2020
17 (Now)
210 Dianitza Duarte 17 (Last Seen) Female White 503 230 Brown Brown 7/15/2020
17 (Now)
211 Truman Enos 15 (Last Seen) Male Indian 505 160 Black Brown 7/15/2020
15 (Now)
212 Cameron Flores 16 (Last Seen) Male White 508 130 Brown Brown 7/15/2020
16 (Now)
213 Siarah Garcia 17 (Last Seen) Female White 501 95 Black Brown 7/15/2020
17 (Now)
214 Jazmine Hernandez 17 (Last Seen) Female White 503 140 Black Brown 7/15/2020
17 (Now)
215 Jewel Hollis 14 (Last Seen) Female Black 506 180 Black Brown 7/15/2020
14 (Now)
216 Mariah Ibarra 16 (Last Seen) Female White 507 160 Brown Brown 7/15/2020
16 (Now)
217 Tarasena Jaramillo 17 (Last Seen) Female Unknown 502 120 Brown Brown 7/15/2020
17 (Now)
218 Jelon Lacy 16 (Last Seen) Male Black 511 175 Black Brown 7/15/2020
16 (Now)
219 Elizabeth Meadows 17 (Last Seen) Female White 506 130 Black Green 7/15/2020
17 (Now)
220 Mario Montana 17 (Last Seen) Male White 507 145 Black Brown 7/15/2020
17 (Now)
221 Sergio Morales-Leyva 13 (Last Seen) Male White 500 120 Brown Brown 7/15/2020
13 (Now)
222 Tammy Narcia 13 (Last Seen) Female Indian 500 135 Black Brown 7/15/2020
13 (Now)
223 Brianna Ruggles 17 (Last Seen) Female White 506 160 Red Blue 7/15/2020
17 (Now)
224 Daniel Sanchez 16 (Last Seen) Male White 508 120 Black Brown 7/15/2020
16 (Now)
225 Rosa Sanchez 17 (Last Seen) Female White 505 168 Brown Brown 7/15/2020
17 (Now)
226 Socorro Soto 16 (Last Seen) Female Black 503 130 Black Brown 7/15/2020
16 (Now)
227 Beyonce Starling 17 (Last Seen) Female White 508 230 Blonde Blue 7/15/2020
17 (Now)
228 Fabion Trotter 17 (Last Seen) Male White 509 175 Black Brown 7/15/2020
17 (Now)
229 Aaliyah Aviles 15 (Last Seen) Female White 507 145 Blue Brown 7/16/2020
15 (Now)
230 Aaron Bautista 11 (Last Seen) Male White 310 78 Black Brown 7/16/2020
11 (Now)
231 Raelyse Bejarano 14 (Last Seen) Male Indian 509 150 Black Brown 7/16/2020
14 (Now)
232 Ashley Benitez 17 (Last Seen) Female White 504 130 Brown Brown 7/16/2020
17 (Now)
233 Tryniti Brown 17 (Last Seen) Female Black 504 118 Brown Brown 7/16/2020
17 (Now)
234 Ryan Carson 17 (Last Seen) Male White 600 130 Blonde Green 7/16/2020
17 (Now)
235 Areya Casas 14 (Last Seen) Female White 502 125 Brown Brown 7/16/2020
14 (Now)
236 Angel Chairez-Yazzie 17 (Last Seen) Female Indian 409 115 Black Brown 7/16/2020
17 (Now)
237 Abel Chavez 17 (Last Seen) Male White 500 100 Brown Brown 7/16/2020
17 (Now)
238 Amare Cummings-Pena 15 (Last Seen) Male Black 508 140 Brown Brown 7/16/2020
15 (Now)
239 Timothy Gomez 17 (Last Seen) Male White 506 143 Brown Brown 7/16/2020
17 (Now)
240 Silas Guerra 14 (Last Seen) Male Indian 504 140 Black Brown 7/16/2020
14 (Now)
241 Alena Hernandez 15 (Last Seen) Female Indian 500 90 Black Brown 7/16/2020
15 (Now)
242 Keara Hutchison 16 (Last Seen) Female Black 411 105 Black Brown 7/16/2020
16 (Now)
243 Hayden Jackson 12 (Last Seen) Female Indian 500 100 Black Brown 7/16/2020
12 (Now)
244 Ireland Jauregui Steele 15 (Last Seen) Female White 503 120 Red Brown 7/16/2020
15 (Now)
245 Dolly Johnson 16 (Last Seen) Female White 503 120 Brown Green 7/16/2020
16 (Now)
246 Adrian Long 15 (Last Seen) Male White 507 125 Blonde Blue 7/16/2020
15 (Now)
247 Savanna Mariscal 14 (Last Seen) Female White 505 105 Brown Brown 7/16/2020
14 (Now)
248 Kaylin Mayer 15 (Last Seen) Female White 504 130 Black Brown 7/16/2020
15 (Now)
249 Brenley Peterson 17 (Last Seen) Female White 500 123 Brown Hazel 7/16/2020
18 (Now)
250 Tristan Randall 13 (Last Seen) Male White 507 160 Brown Brown 7/16/2020
14 (Now)
251 Yarithza Robles 13 (Last Seen) Female White 506 150 Brown Brown 7/16/2020
13 (Now)
252 Xochitz Roman 16 (Last Seen) Female Unknown 504 151 Brown Brown 7/16/2020
16 (Now)
253 Kathleen Sanchez 16 (Last Seen) Female White 500 100 Brown Brown 7/16/2020
16 (Now)
254 Austin Sweeney 17 (Last Seen) Male White 508 115 Brown Hazel 7/16/2020
17 (Now)
255 Anthony Williams 15 (Last Seen) Male Black 503 105 Red Brown 7/16/2020
15 (Now)
256 Jesse Wiseman 17 (Last Seen) Female White 500 120 Brown Hazel 7/16/2020
17 (Now)
257 Dajai Adams-Coram 13 (Last Seen) Female Black 504 130 Brown Brown 7/17/2020
13 (Now)
258 Ziyana Andrade 14 (Last Seen) Female White 411 115 Brown Brown 7/17/2020
14 (Now)
259 Jeffrey Antonio 13 (Last Seen) Male Indian 602 195 Black Brown 7/17/2020
13 (Now)
260 Julia Avila 13 (Last Seen) Female White 503 130 Black Brown 7/17/2020
13 (Now)
261 Kenaje Brown 15 (Last Seen) Female Black 503 110 Black Brown 7/17/2020
15 (Now)
262 Scott Cantrell 17 (Last Seen) Male White 600 140 Blonde Green 7/17/2020
17 (Now)
263 Giovanna Castillo 14 (Last Seen) Female White 401 140 Brown Brown 7/17/2020
14 (Now)
264 Malachi Commanda 16 (Last Seen) Male Indian 507 145 Black Brown 7/17/2020
16 (Now)
265 Isaac Cuevas 16 (Last Seen) Male White 506 120 Brown Brown 7/17/2020
16 (Now)
266 Jasmine Gutierrez 17 (Last Seen) Female White 505 230 Blonde Brown 7/17/2020
17 (Now)
267 Isaac Ibarracubvas 16 (Last Seen) Male White 506 120 Brown Brown 7/17/2020
16 (Now)
268 Xzavier Jackson 15 (Last Seen) Male Black 506 220 Black Brown 7/17/2020
15 (Now)
269 Marcelino Lopez 17 (Last Seen) Male White 507 150 Brown Brown 7/17/2020
17 (Now)
270 Clyde Luna Jr 13 (Last Seen) Male Indian 508 150 Black Brown 7/17/2020
13 (Now)
271 Koloaia Maafu 16 (Last Seen) Male White 602 175 Brown Brown 7/17/2020
16 (Now)
272 Jayden Mcmahon 14 (Last Seen) Male Black 508 120 Black Brown 7/17/2020
14 (Now)
273 Irene Morales 17 (Last Seen) Female White 505 160 Brown Brown 7/17/2020
17 (Now)
274 Jacqueline Oxendine 17 (Last Seen) Female White 506 151 Black Brown 7/17/2020
17 (Now)
275 Daisy Pallanes 15 (Last Seen) Female Indian 506 135 Black Brown 7/17/2020
15 (Now)
276 Daphne Pallanes 17 (Last Seen) Female Indian 504 150 Blonde Green 7/17/2020
17 (Now)
277 Emily Reeves 12 (Last Seen) Female White 502 115 Brown Hazel 7/17/2020
13 (Now)
278 Annalaya Salazar-Manuel 17 (Last Seen) Female Indian 500 120 Black Brown 7/17/2020
17 (Now)
279 Keith Sample 15 (Last Seen) Male White 503 125 Brown Brown 7/17/2020
15 (Now)
280 Tristen Schrock 17 (Last Seen) Male White 508 150 Blonde Green 7/17/2020
17 (Now)
281 David Taffolla 16 (Last Seen) Male White 509 168 Blonde Blue 7/17/2020
16 (Now)
282 Annabelle Velasquez 14 (Last Seen) Female White 505 135 Blonde Hazel 7/17/2020
14 (Now)
283 Bobby Ybarra 16 (Last Seen) Male White 504 125 Brown Brown 7/17/2020
16 (Now)
284 Tatiana Brown 15 (Last Seen) Female Black 503 130 Black Brown 7/18/2020
15 (Now)
285 Israel Burkhalter 16 (Last Seen) Male White 502 135 Red Brown 7/18/2020
16 (Now)
286 Magnolia Casad 16 (Last Seen) Female White 504 130 Black Brown 7/18/2020
16 (Now)
287 Angel Esparza 15 (Last Seen) Female Indian 504 180 Brown Brown 7/18/2020
15 (Now)
288 Rachel Esparza 13 (Last Seen) Female Indian 503 110 Blonde Brown 7/18/2020
13 (Now)
289 Chip Frank 17 (Last Seen) Male Black 506 130 Black Brown 7/18/2020
17 (Now)
290 Yojany Gaba 16 (Last Seen) Female White 506 118 Black Brown 7/18/2020
16 (Now)
291 Isaiah Guzman 14 (Last Seen) Male White 504 200 Black Brown 7/18/2020
14 (Now)
292 Aiden Hatchell 12 (Last Seen) Male White 500 85 Brown Hazel 7/18/2020
12 (Now)
293 Ethan James 15 (Last Seen) Male Indian 600 160 Black Brown 7/18/2020
15 (Now)
294 Shyne Jim 13 (Last Seen) Female Indian 502 200 Black Brown 7/18/2020
13 (Now)
295 Jaylen Lavier 15 (Last Seen) Female Indian 505 120 Brown Brown 7/18/2020
15 (Now)
296 Angelique Montano 13 (Last Seen) Female White 501 120 Brown Brown 7/18/2020
13 (Now)
297 Alexander Omalley 17 (Last Seen) Male White 600 160 Brown Brown 7/18/2020
17 (Now)
298 Isaiah Rodriguez-Armstrong 17 (Last Seen) Male White 503 127 Brown Brown 7/18/2020
17 (Now)
299 Maliah Ruiz 16 (Last Seen) Female Black 504 140 Black Brown 7/18/2020
16 (Now)
300 Samantha Silva 16 (Last Seen) Female White 503 130 Brown Hazel 7/18/2020
16 (Now)
301 Alicia Vizzerra 17 (Last Seen) Female White 505 110 Brown Brown 7/18/2020
17 (Now)
302 Gabriel Agnew 15 (Last Seen) Male White 509 180 Black Brown 7/19/2020
15 (Now)
303 Steven Bisek 14 (Last Seen) Male White 500 129 Blonde Blue 7/19/2020
14 (Now)
304 Tyson Boutte 17 (Last Seen) Male White 508 160 Brown Brown 7/19/2020
17 (Now)
305 Jasmine Cartier 16 (Last Seen) Female White 502 100 Black Brown 7/19/2020
16 (Now)
306 Kayla Castle 16 (Last Seen) Female Unknown 506 150 Brown Hazel 7/19/2020
16 (Now)
307 Kaneza Cheri 15 (Last Seen) Female White 505 140 Brown Brown 7/19/2020
15 (Now)
308 Destinee Cruz 17 (Last Seen) Female White 504 149 Brown Brown 7/19/2020
17 (Now)
309 Andrena Edahl 13 (Last Seen) Female White 502 140 Brown Brown 7/19/2020
13 (Now)
310 Serenity Hamilton 15 (Last Seen) Female Black 501 120 Black Brown 7/19/2020
15 (Now)
311 Kaitlyn Howard 16 (Last Seen) Female White 504 120 Red Brown 7/19/2020
16 (Now)
312 Alyssa Jacquez 15 (Last Seen) Female White 502 120 Black Blue 7/19/2020
15 (Now)
313 Abigael Kaplan 14 (Last Seen) Female White 504 130 Red Blue 7/19/2020
14 (Now)
314 Antonio Nieves 15 (Last Seen) Male White 511 140 Brown Hazel 7/19/2020
15 (Now)
315 Daniel Ortega 10 (Last Seen) Male White 402 90 Brown Brown 7/19/2020
11 (Now)
316 Robert Raines 16 (Last Seen) Male Indian 509 120 Black Black 7/19/2020
16 (Now)
317 Josiah Rodrigues 10 (Last Seen) Male White 409 160 Brown Brown 7/19/2020
11 (Now)
318 Angel Romero 16 (Last Seen) Male White 511 160 Brown Brown 7/19/2020
16 (Now)
319 Leilani Santiago 16 (Last Seen) Female White 503 130 Black Brown 7/19/2020
16 (Now)
320 Cynthia Serna 15 (Last Seen) Female White 505 135 Black Brown 7/19/2020
15 (Now)
321 Dakota Sible 16 (Last Seen) Male White 508 120 Brown Blue 7/19/2020
16 (Now)
322 Esmeralda Tapia 15 (Last Seen) Female White 504 130 Brown Brown 7/19/2020
15 (Now)
323 Isabell Tapia 15 (Last Seen) Female White 506 115 Brown Brown 7/19/2020
15 (Now)
324 Nevaeh Tapia 16 (Last Seen) Female White 506 110 Brown Brown 7/19/2020
16 (Now)
325 Jasmine Anderson 14 (Last Seen) Female White 506 120 Blonde Blue 7/20/2020
14 (Now)
326 Liliana Ballestero 16 (Last Seen) Female White 501 145 Black Blue 7/20/2020
16 (Now)
327 Kayne Barnes 12 (Last Seen) Male White 500 100 Brown Brown 7/20/2020
12 (Now)
328 Lilian Burton 14 (Last Seen) Female White 504 130 Brown Brown 7/20/2020
14 (Now)
329 Isaiah Carrasco 15 (Last Seen) Male White 505 160 Brown Brown 7/20/2020
15 (Now)
330 Chance Claborn 16 (Last Seen) Male White 506 135 Brown Brown 7/20/2020
16 (Now)
331 Sharicka Davis 17 (Last Seen) Female Indian 504 133 Black Brown 7/20/2020
17 (Now)
332 Harley Dennison 15 (Last Seen) Female White 500 100 Brown Blue 7/20/2020
15 (Now)
333 Zebreena Dennison 13 (Last Seen) Female White 500 100 Brown Brown 7/20/2020
13 (Now)
334 Angel Dunbar 16 (Last Seen) Female Black 501 154 Brown Hazel 7/20/2020
16 (Now)
335 Jesse Godinez 13 (Last Seen) Male White 502 100 Brown Brown 7/20/2020
13 (Now)
336 Brianna Gomez 17 (Last Seen) Female Black 511 180 Brown Brown 7/20/2020
17 (Now)
337 Jayden Hall 16 (Last Seen) Female White 507 135 Blonde Blue 7/20/2020
16 (Now)
338 Matthew Harris 17 (Last Seen) Male Black 603 190 Black Brown 7/20/2020
17 (Now)
339 Olivia Laughlin 15 (Last Seen) Female White 504 140 Black Blue 7/20/2020
15 (Now)
340 Raven Laws 17 (Last Seen) Female White 502 140 Brown Green 7/20/2020
17 (Now)
341 Tristen Meador 17 (Last Seen) Male White 508 125 Brown Blue 7/20/2020
17 (Now)
342 Thomas Method 10 (Last Seen) Male White 406 100 Red Blue 7/20/2020
10 (Now)
343 Julio Meza 16 (Last Seen) Male White 601 205 Brown Brown 7/20/2020
16 (Now)
344 Emmi Mortensen 16 (Last Seen) Female Black 507 220 Brown Brown 7/20/2020
16 (Now)
345 Analia Pierce-Curtiss 13 (Last Seen) Female Black 410 120 Brown Brown 7/20/2020
13 (Now)
346 Marisol Rasconsaenz 15 (Last Seen) Female White 503 135 Black Brown 7/20/2020
15 (Now)
347 Savannah Sandoval 14 (Last Seen) Female White 502 120 Black Brown 7/20/2020
14 (Now)
348 Zabel Terry 11 (Last Seen) Male Indian 505 115 Black Brown 7/20/2020
11 (Now)
349 David Ukatz 17 (Last Seen) Male White 510 115 Black Blue 7/20/2020
17 (Now)
350 Jaydon Yahne 17 (Last Seen) Male White 603 180 Blonde Brown 7/20/2020
17 (Now)
351 Jayla Zawacky 14 (Last Seen) Female White 504 100 Brown Hazel 7/20/2020
14 (Now)
352 Michelle Bentler 16 (Last Seen) Female White 501 110 Brown Hazel 7/21/2020
16 (Now)
353 Manuel Caraveo 15 (Last Seen) Male White 504 135 Brown Brown 7/21/2020
15 (Now)
354 Kohen Carter 16 (Last Seen) Male White 511 145 Brown Brown 7/21/2020
16 (Now)
355 Zander Chesney 16 (Last Seen) Male Asian 506 125 Black Brown 7/21/2020
16 (Now)
356 Kahlan Diehl 15 (Last Seen) Female White 501 110 Brown Brown 7/21/2020
15 (Now)
357 Christopher Escalante 16 (Last Seen) Male White 507 190 Black Brown 7/21/2020
16 (Now)
358 Nevaeh Fuller 0 (Last Seen) Female Black 201 8 Brown Brown 7/21/2020
0 (Now)
359 Shauntaya Fuller 16 (Last Seen) Female Black 503 115 Brown Brown 7/21/2020
16 (Now)
360 Jennifer Gabler 0 (Last Seen) Female White 504 216 Brown Blue 7/21/2020
0 (Now)
361 Jessica Gallegos 14 (Last Seen) Female White 411 110 Black Hazel 7/21/2020
14 (Now)
362 Dashawn Griffin 14 (Last Seen) Male Black 505 125 Black Brown 7/21/2020
14 (Now)
363 Maximus Hunt 15 (Last Seen) Male White 505 150 Brown Hazel 7/21/2020
15 (Now)
364 Asya Jackson 15 (Last Seen) Female White 505 135 Black Brown 7/21/2020
15 (Now)
365 Victoria Keller 14 (Last Seen) Female White 505 130 Brown Brown 7/21/2020
14 (Now)
366 Paulina Lovely 14 (Last Seen) Female White 502 120 Black Brown 7/21/2020
14 (Now)
367 Esteban Lucero 16 (Last Seen) Male White 506 190 Brown Brown 7/21/2020
16 (Now)
368 Ariza Miranda 15 (Last Seen) Female White 502 120 Black Brown 7/21/2020
15 (Now)
369 Charles Plaskett 17 (Last Seen) Male White 511 170 Brown Brown 7/21/2020
17 (Now)
370 Christian Rodriguez 14 (Last Seen) Male White 504 130 Brown Brown 7/21/2020
14 (Now)
371 Cesar Torres 12 (Last Seen) Male White 506 150 Brown Brown 7/21/2020
12 (Now)
372 Grace Vargus 16 (Last Seen) Female White 507 130 Brown Brown 7/21/2020
16 (Now)
373 Vincent Walker-Escobeo 15 (Last Seen) Male White 508 152 Black Brown 7/21/2020
15 (Now)
374 Romeo Arellano 16 (Last Seen) Male White 508 115 Brown Brown 7/22/2020
16 (Now)
375 Gabrielle Arnett 15 (Last Seen) Female White 501 125 Brown Blue 7/22/2020
15 (Now)
376 Brianna Benally 15 (Last Seen) Female Indian 503 140 Brown Brown 7/22/2020
15 (Now)
377 Michael Fiore 17 (Last Seen) Male White 509 155 Blonde Blue 7/22/2020
17 (Now)
378 Cierra Gaines 16 (Last Seen) Female Black 505 150 Black Brown 7/22/2020
16 (Now)
379 Johanna Grados 17 (Last Seen) Female White 505 170 Brown Brown 7/22/2020
17 (Now)
380 Perla Hernandez 14 (Last Seen) Female White 500 55 Black Brown 7/22/2020
14 (Now)
381 Jannatul Mazumder 17 (Last Seen) Female White 500 140 Black Brown 7/22/2020
17 (Now)
382 Damian Mendivil 13 (Last Seen) Male White 504 120 Black Hazel 7/22/2020
13 (Now)
383 Amber Nicholas 17 (Last Seen) Female White 503 115 Black Brown 7/22/2020
17 (Now)
384 Oliver Patzloff 17 (Last Seen) Male White 504 160 Brown Brown 7/22/2020
17 (Now)
385 Alia Pierce 17 (Last Seen) Female White 505 250 Black Brown 7/22/2020
17 (Now)
386 Caitlin Pratt 17 (Last Seen) Female White 508 140 Brown Brown 7/22/2020
17 (Now)
387 Shane Rizo 13 (Last Seen) Male White 411 130 Brown Unknown 7/22/2020
13 (Now)
388 Justin Smith 17 (Last Seen) Male Black 511 100 Black Brown 7/22/2020
17 (Now)
389 Jeremiah Turner 16 (Last Seen) Male White 509 140 Brown Blue 7/22/2020
16 (Now)
390 Sophia Vasquez 17 (Last Seen) Female White 506 108 Brown Brown 7/22/2020
17 (Now)
391 Margarie Watson 12 (Last Seen) Female Black 504 140 Black Brown 7/22/2020
13 (Now)
392 Jasmine Badathi 16 (Last Seen) Female White 504 120 Blonde Brown 7/23/2020
16 (Now)
393 Milan Blair 11 (Last Seen) Female Black 405 100 Brown Brown 7/23/2020
11 (Now)
394 Faith Brown 14 (Last Seen) Female Black 505 110 Brown Brown 7/23/2020
14 (Now)
395 Hailey Butterfield 14 (Last Seen) Female White 505 120 Blonde Blue 7/23/2020
14 (Now)
396 Jazelle Calanchi 14 (Last Seen) Female White 500 85 Brown Brown 7/23/2020
14 (Now)
397 Ryan Corson 17 (Last Seen) Male White 511 170 Blonde Hazel 7/23/2020
17 (Now)
398 Samantha Heird 15 (Last Seen) Female White 506 170 Brown Blue 7/23/2020
15 (Now)
399 Haydn Hollon 15 (Last Seen) Male White 600 170 Brown Brown 7/23/2020
15 (Now)
400 Jeremiah Hopp 10 (Last Seen) Male Black 503 175 Black Brown 7/23/2020
10 (Now)
401 Kacie Konopasek 15 (Last Seen) Female White 502 150 Brown Brown 7/23/2020
15 (Now)
402 Adam Lopez Duarte 15 (Last Seen) Male Indian 502 125 Black Brown 7/23/2020
15 (Now)
403 Lezette Losoya 16 (Last Seen) Female White 503 119 Brown Brown 7/23/2020
16 (Now)
404 Leonardo Luna 13 (Last Seen) Male White 505 130 Brown Brown 7/23/2020
13 (Now)
405 Daric Ocampo 15 (Last Seen) Male White 501 105 Brown Brown 7/23/2020
15 (Now)
406 Aaliyah Pacheco 16 (Last Seen) Female White 507 135 Brown Brown 7/23/2020
16 (Now)
407 Christopher Parker 15 (Last Seen) Male White 508 180 Brown Brown 7/23/2020
15 (Now)
408 Kelvin Thompson 16 (Last Seen) Male Black 601 130 Brown Brown 7/23/2020
16 (Now)
409 Rose Twyman 13 (Last Seen) Female White 505 140 Blonde Unknown 7/23/2020
13 (Now)
410 Trinity Walden 15 (Last Seen) Female White 506 110 Blonde Blue 7/23/2020
15 (Now)
411 Tobias Anderson 17 (Last Seen) Male Black 510 137 Brown Brown 7/24/2020
17 (Now)
412 Jeremiah Barge 14 (Last Seen) Male Black 504 130 Black Brown 7/24/2020
14 (Now)
413 Leticia Carmen 14 (Last Seen) Female Indian 506 95 Brown Brown 7/24/2020
14 (Now)
414 Shannon Clark 15 (Last Seen) Female White 505 115 Blonde Blue 7/24/2020
15 (Now)
415 Alexzander Davis 16 (Last Seen) Male White 507 150 Black Brown 7/24/2020
17 (Now)
416 Anthony Diamond 14 (Last Seen) Male Black 509 180 Black Brown 7/24/2020
14 (Now)
417 Robert Diaz 15 (Last Seen) Male White 507 130 Brown Brown 7/24/2020
15 (Now)
418 Raul Escudero 13 (Last Seen) Male White 504 110 Black Brown 7/24/2020
13 (Now)
419 Miguel Fate 12 (Last Seen) Male White 500 120 Black Brown 7/24/2020
12 (Now)
420 Joanna Grado 17 (Last Seen) Female White 504 150 Brown Brown 7/24/2020
17 (Now)
421 Blessing Lerma 14 (Last Seen) Female White 411 95 Brown Brown 7/24/2020
14 (Now)
422 Jazlynn Lomelei 16 (Last Seen) Female White 506 120 Brown Brown 7/24/2020
16 (Now)
423 Saritha Marquez 14 (Last Seen) Male White 500 130 Brown Brown 7/24/2020
14 (Now)
424 Sureno Pacheco 17 (Last Seen) Male Indian 503 160 Black Brown 7/24/2020
17 (Now)
425 Ana Renzi 13 (Last Seen) Female White 500 120 Brown Brown 7/24/2020
13 (Now)
426 Olivia Rodriguez 12 (Last Seen) Female White 411 105 Brown Brown 7/24/2020
12 (Now)
427 Rodolfo Saldivar 14 (Last Seen) Male White 600 160 Brown Brown 7/24/2020
14 (Now)
428 Carianna Sejnoha-Vargas 16 (Last Seen) Female Indian 503 195 Brown Brown 7/24/2020
16 (Now)
429 Nathaniel Shell 15 (Last Seen) Male White 508 110 Black Brown 7/24/2020
15 (Now)
430 Evangelline Velasquez 17 (Last Seen) Female White 502 110 Black Brown 7/24/2020
17 (Now)
431 Sofya Wilson 13 (Last Seen) Female White 505 118 Blonde Blue 7/24/2020
13 (Now)
432 John Yeates 16 (Last Seen) Male White 506 115 Brown Brown 7/24/2020
16 (Now)
433 Nayely Aguayo Valle 17 (Last Seen) Female White 503 120 Brown Brown 7/25/2020
17 (Now)
434 Jennifer Aguirre Flores 16 (Last Seen) Female White 411 100 Black Brown 7/25/2020
16 (Now)
435 Regina Antone 14 (Last Seen) Female Indian 502 120 Black Brown 7/25/2020
14 (Now)
436 Margie Ayala 12 (Last Seen) Female White 501 120 Black Brown 7/25/2020
12 (Now)
437 Ashlyn Biberdorf 17 (Last Seen) Female White 500 100 Blonde Brown 7/25/2020
17 (Now)
438 Alonna Blackman 16 (Last Seen) Female Black 505 115 Black Brown 7/25/2020
16 (Now)
439 Isaiah Charlton 16 (Last Seen) Male Black 507 100 Brown Brown 7/25/2020
16 (Now)
440 Jaqueline Cruz 17 (Last Seen) Female White 500 120 Black Brown 7/25/2020
17 (Now)
441 Kaden Dubois 13 (Last Seen) Male White 504 110 Brown Brown 7/25/2020
13 (Now)
442 Jasmine Hernandez 17 (Last Seen) Female White 503 140 Black Brown 7/25/2020
17 (Now)
443 Xavier Howard 17 (Last Seen) Male Indian 510 280 Black Brown 7/25/2020
17 (Now)
444 Linda Lopez 17 (Last Seen) Female White 506 175 Brown Brown 7/25/2020
17 (Now)
445 Jesse Mackenzie 16 (Last Seen) Male White 507 145 Brown Brown 7/25/2020
16 (Now)
446 Isaiah Mainez 17 (Last Seen) Male White 509 208 Brown Hazel 7/25/2020
17 (Now)
447 Raine Millan 12 (Last Seen) Female White 503 150 Brown Blue 7/25/2020
12 (Now)
448 Shadow Miller-Ball 17 (Last Seen) Male Black 506 120 Black Brown 7/25/2020
17 (Now)
449 Christian Napodano 17 (Last Seen) Male White 506 110 Brown Brown 7/25/2020
17 (Now)
450 Caitlyn Neal 16 (Last Seen) Female White 506 130 Blonde Green 7/25/2020
16 (Now)
451 Kristen Polzin 14 (Last Seen) Female White 506 110 Brown Brown 7/25/2020
14 (Now)
452 Carlos Rascon 17 (Last Seen) Male White 505 130 Brown Brown 7/25/2020
17 (Now)
453 Alawani Rivera 16 (Last Seen) Female White 505 101 Brown Brown 7/25/2020
16 (Now)
454 Adan Romero 14 (Last Seen) Male White 409 80 Brown Brown 7/25/2020
14 (Now)
455 Melody Scarletto 16 (Last Seen) Female White 507 190 Black Brown 7/25/2020
16 (Now)
456 Kandice Turner 15 (Last Seen) Female Unknown 506 115 Brown Unknown 7/25/2020
15 (Now)
457 Aliya Vaughn 15 (Last Seen) Female Black 506 249 Black Brown 7/25/2020
15 (Now)
458 Nereida Babuca 15 (Last Seen) Female White 501 130 Brown Brown 7/26/2020
15 (Now)
459 Senwara Begum 17 (Last Seen) Female White 411 90 Brown Brown 7/26/2020
17 (Now)
460 Destiny Boseck 17 (Last Seen) Female White 503 150 Blonde Green 7/26/2020
17 (Now)
461 Cerue Bracewell 15 (Last Seen) Female Black 502 150 Black Brown 7/26/2020
15 (Now)
462 Johnathan Cera 16 (Last Seen) Male Black 505 140 Black Brown 7/26/2020
16 (Now)
463 Delicia Diaz 16 (Last Seen) Female White 504 220 Brown Brown 7/26/2020
16 (Now)
464 Xavier Dozal 8 (Last Seen) Male Indian 500 100 Black Brown 7/26/2020
8 (Now)
465 Alexia Duran 16 (Last Seen) Female White 506 120 Brown Brown 7/26/2020
16 (Now)
466 Evanie Flores 17 (Last Seen) Female White 502 130 Brown Green 7/26/2020
17 (Now)
467 Ulysses Garcia 16 (Last Seen) Male White 600 270 Black Black 7/26/2020
16 (Now)
468 Mia Garza 14 (Last Seen) Female White 502 114 Blonde Blue 7/26/2020
14 (Now)
469 Daveontae Harris 13 (Last Seen) Male Black 507 130 Black Brown 7/26/2020
13 (Now)
470 Kincade Keller 15 (Last Seen) Male White 506 130 Brown Brown 7/26/2020
15 (Now)
471 Alyssa Koer 15 (Last Seen) Female White 500 140 Brown Hazel 7/26/2020
15 (Now)
472 Kyle Langford 16 (Last Seen) Male White 510 155 Blonde Blue 7/26/2020
16 (Now)
473 Tanzania Mosley 14 (Last Seen) Female Black 503 120 Black Brown 7/26/2020
14 (Now)
474 Keely Murphy 16 (Last Seen) Female White 503 110 Brown Brown 7/26/2020
16 (Now)
475 Marianna Otero 13 (Last Seen) Female White 500 113 Black Brown 7/26/2020
13 (Now)
476 Daniel Ramspott-Pollaro 15 (Last Seen) Male White 507 195 Brown Brown 7/26/2020
15 (Now)
477 Jenesis Rodriguez 13 (Last Seen) Female White 502 100 Brown Brown 7/26/2020
13 (Now)
478 Evelyne Shelton 17 (Last Seen) Female White 503 130 Blonde Blue 7/26/2020
17 (Now)
479 Sabrina Shelton 15 (Last Seen) Female White 502 115 Blonde Blue 7/26/2020
15 (Now)
480 Brodyn Springborn 12 (Last Seen) Male White 503 125 Red Blue 7/26/2020
12 (Now)
481 Dominic Tapia 15 (Last Seen) Male White 504 110 Black Brown 7/26/2020
15 (Now)
482 Abdullahi Abdi 16 (Last Seen) Male Black 507 115 Black Brown 7/27/2020
16 (Now)
483 Luis Becerra-Pesqueira 16 (Last Seen) Male White 600 180 Brown Brown 7/27/2020
16 (Now)
484 Shealyn Bryant 15 (Last Seen) Female White 502 125 Red Blue 7/27/2020
15 (Now)
485 Marcos Danner 17 (Last Seen) Male Indian 509 165 Brown Brown 7/27/2020
17 (Now)
486 Donovan Francisco 17 (Last Seen) Male White 509 188 Brown Brown 7/27/2020
17 (Now)
487 Danashia Garner 17 (Last Seen) Female Black 502 120 Black Brown 7/27/2020
17 (Now)
488 Joel Gastelumlopez 17 (Last Seen) Male White 507 140 Black Black 7/27/2020
17 (Now)
489 Benjamin Gillespie 15 (Last Seen) Male White 509 140 Red Blue 7/27/2020
15 (Now)
490 Raylee James 14 (Last Seen) Male Indian 508 135 Brown Brown 7/27/2020
14 (Now)
491 Aireon Jesser 15 (Last Seen) Male White 601 210 Blonde Blue 7/27/2020
15 (Now)
492 Markale Johnson 16 (Last Seen) Male Indian 508 138 Black Brown 7/27/2020
16 (Now)
493 Emma Jones 14 (Last Seen) Female White 502 160 Brown Brown 7/27/2020
14 (Now)
494 Jannatul Mazumder 17 (Last Seen) Female Asian 500 160 Brown Brown 7/27/2020
17 (Now)
495 Diago Montanez 15 (Last Seen) Male White 504 110 Black Brown 7/27/2020
15 (Now)
496 Alonzo Montesuma 16 (Last Seen) Male Indian 511 175 Black Brown 7/27/2020
16 (Now)
497 Christi Murtagh 11 (Last Seen) Female Black 500 80 Black Brown 7/27/2020
11 (Now)
498 Iran Ruiz 14 (Last Seen) Female White 504 130 Brown Brown 7/27/2020
14 (Now)
499 Aurelio Saucedo 13 (Last Seen) Male White 500 90 Brown Brown 7/27/2020
13 (Now)
500 Lillian Stuart Giannuzzi 14 (Last Seen) Female White 502 105 Brown Blue 7/27/2020
14 (Now)
501 Alycia Taliman 17 (Last Seen) Female Indian 506 150 Brown Brown 7/27/2020
17 (Now)
502 Danny Thompson 17 (Last Seen) Male White 601 180 Black Brown 7/27/2020
17 (Now)
503 Benito Tourville-Tapia 16 (Last Seen) Male White 510 170 Black Brown 7/27/2020
16 (Now)
504 Emma Victoria 15 (Last Seen) Female White 501 120 Brown Gray 7/27/2020
15 (Now)
505 Seyonna Warrior 16 (Last Seen) Female Black 502 107 Black Brown 7/27/2020
16 (Now)
506 Dakota Williams 17 (Last Seen) Male White 601 170 Brown Blue 7/27/2020
17 (Now)
507 Klib Wright-Artis 15 (Last Seen) Male Black 510 146 Black Brown 7/27/2020
15 (Now)
508 Victor Almeida 17 (Last Seen) Male White 508 140 Black Brown 7/28/2020
17 (Now)
509 Lorelai Calderon 14 (Last Seen) Female White 503 150 Brown Brown 7/28/2020
14 (Now)
510 Cecilia Campas 16 (Last Seen) Female White 504 180 Brown Brown 7/28/2020
16 (Now)
511 Joanna Castillo 16 (Last Seen) Female White 505 125 Black Brown 7/28/2020
16 (Now)
512 Ariana Celaya 17 (Last Seen) Female White 501 120 Black Brown 7/28/2020
17 (Now)
513 Lucas Harris 15 (Last Seen) Male Black 507 130 Brown Brown 7/28/2020
15 (Now)
514 Dakota Hosay 12 (Last Seen) Female Indian 300 60 Black Brown 7/28/2020
12 (Now)
515 Aaliyah Jimenez 17 (Last Seen) Female White 505 155 Black Brown 7/28/2020
17 (Now)
516 Malachi Johnson 16 (Last Seen) Male Black 509 145 Brown Brown 7/28/2020
16 (Now)
517 Iyiana Jones 17 (Last Seen) Female Black 502 140 Orange Brown 7/28/2020
17 (Now)
518 Maybell Lambert 13 (Last Seen) Female White 502 140 Red Brown 7/28/2020
13 (Now)
519 Justin Lawrie 16 (Last Seen) Male White 510 145 Brown Brown 7/28/2020
16 (Now)
520 Caiden Lopez 14 (Last Seen) Male White 508 200 Black Brown 7/28/2020
14 (Now)
521 Corde Martin 12 (Last Seen) Male Black 505 110 Brown Brown 7/28/2020
12 (Now)
522 Davin Mitchell 14 (Last Seen) Male White 510 130 Blonde Hazel 7/28/2020
14 (Now)
523 Marisol Monarrez 16 (Last Seen) Female Indian 411 100 Brown Brown 7/28/2020
16 (Now)
524 Angelita Ochoa 16 (Last Seen) Female Indian 504 120 Black Brown 7/28/2020
16 (Now)
525 Yahir Pantoja 15 (Last Seen) Male White 506 150 Black Brown 7/28/2020
15 (Now)
526 Fernando Quintero 14 (Last Seen) Male White 505 140 Brown Brown 7/28/2020
14 (Now)
527 German Rios 16 (Last Seen) Male White 506 140 Black Brown 7/28/2020
16 (Now)
528 Tavious Roberts 17 (Last Seen) Male Black 500 120 Black Brown 7/28/2020
17 (Now)
529 Lillian Stewart-Giannuzzi 14 (Last Seen) Female White 502 105 Brown Blue 7/28/2020
14 (Now)
530 Tayjuan Strickland 14 (Last Seen) Male Black 500 135 Black Brown 7/28/2020
14 (Now)
531 Tommy Walker 17 (Last Seen) Male Black 603 170 Black Brown 7/28/2020
17 (Now)
532 Wil-Layja Archer 14 (Last Seen) Female Black 504 125 Black Brown 7/29/2020
14 (Now)
533 Leonardo Arroyos Rosas 15 (Last Seen) Male White 505 120 Black Brown 7/29/2020
15 (Now)
534 Malikah Barfield 17 (Last Seen) Male Black 600 180 Black Brown 7/29/2020
17 (Now)
535 Tavares Blair 17 (Last Seen) Male Black 506 155 Black Brown 7/29/2020
17 (Now)
536 Alexander Cano 16 (Last Seen) Male White 509 130 Blonde Brown 7/29/2020
16 (Now)
537 Angelo Cook 15 (Last Seen) Male White 511 150 Black Brown 7/29/2020
15 (Now)
538 Lilianna Dalton 14 (Last Seen) Female White 502 98 Brown Hazel 7/29/2020
14 (Now)
539 Bailey Doane 16 (Last Seen) Female White 502 100 Black Green 7/29/2020
16 (Now)
540 Mercy Dosseh 16 (Last Seen) Female Black 508 145 Black Brown 7/29/2020
16 (Now)
541 Yaniece Gutierrez 13 (Last Seen) Female White 405 90 Brown Brown 7/29/2020
13 (Now)
542 Lenette Hernandez Cruz 16 (Last Seen) Female Indian 500 140 Brown Brown 7/29/2020
16 (Now)
543 Malaya Howard 15 (Last Seen) Female White 505 120 Brown Brown 7/29/2020
15 (Now)
544 Evelin Jimenez 17 (Last Seen) Female White 501 120 Brown Brown 7/29/2020
17 (Now)
545 Lucy Long 15 (Last Seen) Female White 500 110 Brown Brown 7/29/2020
15 (Now)
546 Hally Marquez 15 (Last Seen) Female White 503 160 Brown Brown 7/29/2020
15 (Now)
547 Deangelo Mcwilliams 17 (Last Seen) Male Black 600 170 Unknown Unknown 7/29/2020
17 (Now)
548 Francisco Mesinas 15 (Last Seen) Male White 407 80 Brown Brown 7/29/2020
15 (Now)
549 Avonte Murphy 16 (Last Seen) Male Black 511 199 Black Brown 7/29/2020
17 (Now)
550 Gerardo Olivarria 13 (Last Seen) Male White 506 100 Brown Brown 7/29/2020
13 (Now)
551 Feliciana Sanchez 17 (Last Seen) Female White 504 130 Brown Brown 7/29/2020
17 (Now)
552 Thomas Tallabas 16 (Last Seen) Male White 507 140 Brown Brown 7/29/2020
16 (Now)
553 Danytza Vargas 15 (Last Seen) Female Unknown 504 145 Brown Brown 7/29/2020
15 (Now)
554 Sasha Vazquez 17 (Last Seen) Female White 502 85 Black Brown 7/29/2020
17 (Now)
555 Denise Velazquez 16 (Last Seen) Female White 411 140 Red Hazel 7/29/2020
16 (Now)
556 Austin Anderson 2 (Last Seen) Male Indian 200 30 Black Brown 7/30/2020
2 (Now)
557 Antonio Andrade 15 (Last Seen) Male White 604 175 Brown Hazel 7/30/2020
15 (Now)
558 Mackenzie Antone 14 (Last Seen) Female Indian 510 210 Brown Brown 7/30/2020
14 (Now)
559 Julian Atwater 15 (Last Seen) Male White 507 150 Black Brown 7/30/2020
15 (Now)
560 Lucian Atwater 17 (Last Seen) Male White 509 150 Black Brown 7/30/2020
17 (Now)
561 Marissa Bury 17 (Last Seen) Female White 502 105 Brown Brown 7/30/2020
17 (Now)
562 Aaron Bustamonte 11 (Last Seen) Male White 300 90 Brown Hazel 7/30/2020
11 (Now)
563 Jazmine Bustamonte 16 (Last Seen) Female White 502 120 Brown Brown 7/30/2020
16 (Now)
564 Rene Bustamonte 12 (Last Seen) Male White 300 60 Brown Brown 7/30/2020
12 (Now)
565 Angel Caceres 14 (Last Seen) Male White 509 170 Brown Black 7/30/2020
14 (Now)
566 Ignacio Fimbres 12 (Last Seen) Male White 505 100 Brown Brown 7/30/2020
12 (Now)
567 Roman German 14 (Last Seen) Male White 508 130 Brown Brown 7/30/2020
14 (Now)
568 Michael Heintz 17 (Last Seen) Male White 511 125 Brown Hazel 7/30/2020
17 (Now)
569 Erik Heird 17 (Last Seen) Male White 509 130 Brown Blue 7/30/2020
17 (Now)
570 Emmanuel Landeros 13 (Last Seen) Male White 505 115 Black Brown 7/30/2020
13 (Now)
571 Alyssa Leeson 17 (Last Seen) Female White 504 110 Brown Blue 7/30/2020
17 (Now)
572 Anthony Lomeli 17 (Last Seen) Male White 509 140 Black Brown 7/30/2020
17 (Now)
573 Aracely Moran 17 (Last Seen) Female Indian 502 160 Black Black 7/30/2020
17 (Now)
574 Fatima Obaid 15 (Last Seen) Female White 504 115 Brown Brown 7/30/2020
15 (Now)
575 Vanessa Ortega 16 (Last Seen) Female White 600 200 Brown Brown 7/30/2020
16 (Now)
576 Tamiyah Springfield 16 (Last Seen) Female Black 503 135 Black Brown 7/30/2020
16 (Now)
577 Brianna Streit 17 (Last Seen) Female White 502 130 Brown Blue 7/30/2020
17 (Now)
578 Daesha Tramble 15 (Last Seen) Female Black 511 185 Black Brown 7/30/2020
15 (Now)
579 Genesa Trujillo 16 (Last Seen) Female White 501 120 Brown Brown 7/30/2020
16 (Now)
580 Ashley Vasquez 17 (Last Seen) Female White 503 140 Red Brown 7/30/2020
17 (Now)
581 Carlos Willey 15 (Last Seen) Male White 505 120 Black Brown 7/30/2020
15 (Now)
582 Anthony Williams 15 (Last Seen) Male Black 503 105 Brown Brown 7/30/2020
15 (Now)
583 Ulises Altamirano 15 (Last Seen) Male White 508 150 Brown Brown 7/31/2020
15 (Now)
584 Juliana Cox 16 (Last Seen) Female White 503 105 Blonde Blue 7/31/2020
16 (Now)
585 Joshua Delatorre 16 (Last Seen) Male White 507 145 Brown Brown 7/31/2020
16 (Now)
586 Marcella Garduno 17 (Last Seen) Female White 507 110 Brown Brown 7/31/2020
17 (Now)
587 Asadullah Hines 17 (Last Seen) Male Black 602 220 Brown Brown 7/31/2020
17 (Now)
588 Jorge Jacomb 17 (Last Seen) Male White 507 140 Brown Brown 7/31/2020
17 (Now)
589 Genesis Lopez 15 (Last Seen) Female White 505 100 Black Brown 7/31/2020
15 (Now)
590 Alizae Porras 16 (Last Seen) Female White 505 120 Brown Brown 7/31/2020
17 (Now)
591 Leonardo Rojas 15 (Last Seen) Male White 507 160 Brown Brown 7/31/2020
15 (Now)
592 Karla Rojo-Martinez 14 (Last Seen) Female White 500 115 Brown Brown 7/31/2020
14 (Now)
593 Gilbert Sanchez 16 (Last Seen) Male White 506 128 Brown Brown 7/31/2020
16 (Now)
594 Marrisa Vasquez 17 (Last Seen) Female Black 506 130 Red Brown 7/31/2020
17 (Now)
595 Blake Walters 15 (Last Seen) Male White 600 150 Blonde Blue 7/31/2020
15 (Now)
596 Terrivonni Williams 15 (Last Seen) Male Black 506 105 Black Brown 7/31/2020
15 (Now)