FBI RECEIVES EVIDENCE THAT AN FBI AGENT KIDNAPPED, PHOTOGRAPHED, AND TRAFFICKED HALEIGH CUMMINGS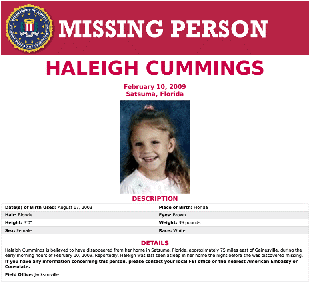 by Pentagon Pedophile Task Force on October 28, 2022 – USA
Yesterday we reported, NEW FBI EVIDENCE MAY SOLVE MISSING CHILD CASE IN FLORIDA
Today the following was posted on the TRUTH SOCIAL account of Timothy Charles Holmseth.
~begin~
Today, Jacksonville FBI received evidence that shows HaLeigh Cummings was trafficked by an FBI agent who took naked photos of HaLeigh.
In 2009 I turned over evidence to the FBI about FBI agent "John Regan" (convicted sex offender) and I was interviewed by MN FBI.
In 2020 I discovered "John Regan" is actually one and the same as a FAMOUS FBI agent who has a "passport" made by the "Chinese".
Was the photo of HaLeigh's privates the same photo texted to Randy Erickson by Alexandria Goddard?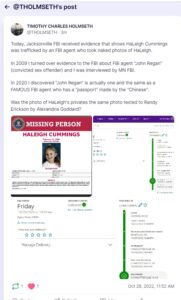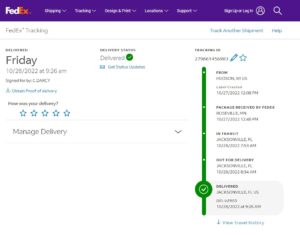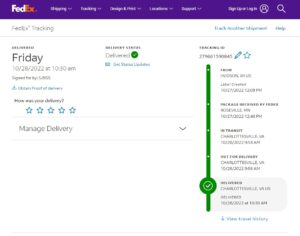 ~end~
About Author