EXCLUSIVE: Federal Conspiracy Case: IT'S BIGGER THAN FLYNN!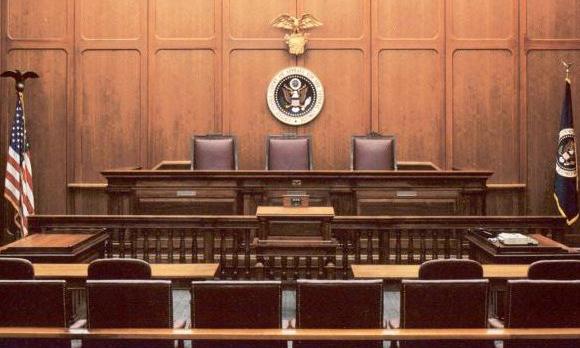 by Lisa C. Melbourne on September 2, 2020 at 10:59 A.M.
Could anything be worse than what was done to General Michael Flynn and his family?
The world was shocked as the true facts and circumstances that surrounded the targeting and malicious prosecution of President Trump's former National Security Advisor General Michael Flynn were released to the public.
The public was stunned to learn the diabolical details behind the FBI's cynical plot to create a criminal out of an innocent man.
The facts behind the Flynn prosecution were so egregious U.S. Attorney General William Barr eventually moved to have all the charges dropped.
However…
There is a case developing involving an active Domestic Terror Group that is so huge and completely disturbing, the Flynn case seemingly pails in comparison.
It involves DELTA FORCE and CIA operations on U.S. soil.
It involves… KIDNAPPING, RAPE, MURDER, and ASSASSINATIONS.
DEVELOPING…
There is a massive story developing that involves multiple State criminal cases brought against people accused of committing crimes, including (but not limited to):
Boeing Whistleblower and Child Advocate Field McConnell (charged in Florida)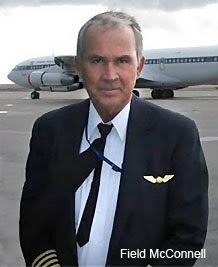 American Mother Cynthia Abcug (charged in Colorado)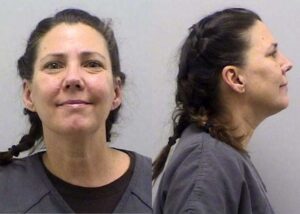 American Mother Neely Blanchard (charged in Kentucky)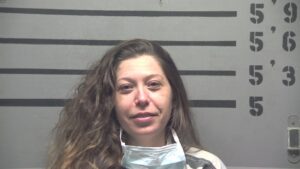 American Mother Sarah Dunklin (charged in Arkansas)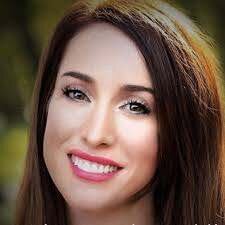 The McConnell, Abcug, Blanchard, and Dunklin cases are all connected through identified conspirators that appear in public court documents.
Irrefutable facts and evidence, including taped confessions, shows the conspirators held "meeting(s) of the minds" to have their victims falsely arrested (kidnapped) and maliciously prosecuted.
The express motive of the Domestic Terror Group's conspiratorial activities, is to perpetually protect the Domestic Terror Group and its members from prosecution for past, present, and planned future terror operations.
OVERWHELMING AMOUNT OF EVIDENCE 
Investigators gathering evidence per Presidential Executive Order under Joint Special Operations Command have gathered and assimilated what can only be described as an 'open and shut case of conspiracy'.
Evidence has been collected that shows there exists a vast criminal conspiracy, wherein the conspirators, some of whom are already identified, and some that will be unmasked, are attempting to force innocent persons, via the use of interstate and international electronic communications, using threats and coercion, to force the victim, wholly against their will, to become involved in/with a fabricated 'legal process'.
Evidence has been collected that shows the extortionists and conspirators have attempted to force/coerce innocent people into committing crimes against other innocent people that have been targeted. Victims are warned by the conspirators that it is the only way they can 'save themselves' from great harm, which the conspirators promise their victims will befall them if they do not comply with the extortion demands.
Evidence has been collected that shows extortionists and conspirators have issued threats of kidnapping, rape, and murder.
The list of conspirators is extensive and will be set forth in a federal complaint.
One conspirator has been identified as Gerald Brummell, Canada. Brummell uses the name Agent Margaritaville online. Brummell, a convicted felon, is presently facing felony charges in Canada.
Brummel threatened award-winning investigative news reporter and FBI witness Timothy Charles Holmseth with kidnapping and continued anal rape, which Brummell said would happen to Holmseth in prison after Holmseth was 'arrested'. Brummell told Holmseth he (Brummell) would receive regular updates on the rapes over the telephone from the prison.
Documents and records show Brummell, who claims to posses data, records, and information regarding billions of dollars transferred by Jeffrey Epstein to a Toronto bank, is deeply involved in the international extortion scheme and has been in well-documented and extensive secret communications with judicial officers including Field McConnell's attorney, Howard Sohn.
Another conspirator that has been identified is Craig Sawyer, president, Veterans For Child Rescue, Arizona. Sawyer created a 'child rescue' group wherein he promised the public his "teams" would "extract" child trafficking victims from their hellish captivity – while soliciting donations for his 'rescue' missions.
Sawyer said he created VIPR teams (Veterans Investigating Pedophile Rings) and claimed he was making "arrests" all over the country with his private paramilitary group.
Channel 9, KGUN, Tuscon, covered Sawyer's supposed child based operations where Sawyer stated his team included FBI, CIA, Delta Force, and SEAL Team 6.

Evidence proves Sawyer scammed the public with promises to rescue captive children, and then tried to retroactively change his nomenclature and mission statement, to hide the truth about his original promises.
Sawyer is a former Navy SEAL who publicly boasted and promoted himself with nomenclature that he provided security for Hillary Clinton.
On August 3, 2020 Sawyer threatened threatened Timothy Charles Holmseth. Sawyer warned Holmseth that his "team"was coming to get Holmseth.
"I am an award-winning news reporter that covered matters of great public importance such as child sex trafficking by CPS. And now, my life has been threatened by a domestic terror group involving Hillary Clinton's former security guard Craig Sawyer and Delta Force boys," Holmseth said.

DOMESTIC TERROR GROUP – FEDERAL CRIME 
Evidence shows the massive extortion scheme at work in the United States and abroad involves a vast organized network of identified cyber-stalkers that:
Conspire together with other media (e.g. Daily Beast) to slander, defame, and libel the target
Conspire with social media platforms (e.g. Facebook, You Tube) to remove content published by the target
Use Adobe Elements to fabricate legal records and documents (e.g. find a disturbing psyche report from an anonymous person and write the targeted individuals name into the heading of the document)
Conspire to file false child protection complaints, bear false witness, and engage in various other activities against a targeted individual for the express purpose of having the targets's child(ren) taken away (kidnapped) by the State
Conspire to have a targeted individual falsely arrested
Host live shows where, online forums are hosted to discuss the real-time GPS location of a target – along with photos of the target's vehicle and license plate
Create bogus websites which are used to libel, slander, and defame their target – often with claims the target is extremely dangerous (e.g. pedophile) and/or has something that is the equivalent of a contagious disease
Threaten the lives and safety of their target and their target's family
Hack computers to steal private information from their target
Contact their target's family, employers, neighbors, business clients, daycare providers etc.
Conspire to orchestrate massive call-ins by groups to file false reports to local, state, and federal law enforcement against their targeted victim and request/demand the victim be arrested
CONSPIRATORS (NOT ENTIRE LIST) 
Florida BAR member(s)
Minnesota BAR member(s)
California BAR member(s)
New York BAR member(s)
Police Officers, Deputies, Social Workers, Judges
Craig Sawyer, Veterans For Child Rescue
Attorney Karen Hughes, Texas
Royston Potter
Steve Quest (a.k.a Roy Warren Marshall, a.k.a. Dale Ellis Bennett, a.k.a MONTAGRAPH, a.k.a October Reignz)
Frank Jardim (a.k.a. Agent 19)
Gerald Brummell (a.k.a. Agent Margaritaville)
Will Sommer, Daily Beast
William K. Murtaugh, Online Reporter and Commentator
Chad Cater, Court Watcher
Alexandria Goddard, Social Media Troll
Levi Page, Online Reporter and Commentator
Craig Sawyer, Vets For Child Rescue
Titus Frost, Online Reporter and Commentator
Michael (Meko) Haze, Online Reporter and Commentator
Ashley Cooper, Troll
DJ Jefani, Troll
Tina Church, Specialized Investigative Consultants Inc
Dodger Stone (You Tube handle)
Tom Morrisey
Rebecca Anne 1965 (a.k.a. Rebecca 1965)
Wild Bill @musicqanon (Twitter)
Reagan
GS Crippler
LKennedy Eskie Mama
Tarkus – kil rush 100
Golden Mare
Non-Sense
Kennedy Verigo
Glows Lightly
Julie Mohler Tremp
Shar PosAtack Covfefe
Grey Moon a.k.a. Agent 19
Marty Lauderdale
Chad Turner
Defango
Fake Reality
Robert Baty
Fake Reality
Alycia Marie
Kevchat 010
Glow 4
Randy Davis
And others.