EXCLUSIVE: THE TRUTH ABOUT THE TRUMP MUGSHOT (TORTURE DONALD TRUMP TO DEATH IN JAIL AND SELL THE SPIRIT ON SATANIC TOURS)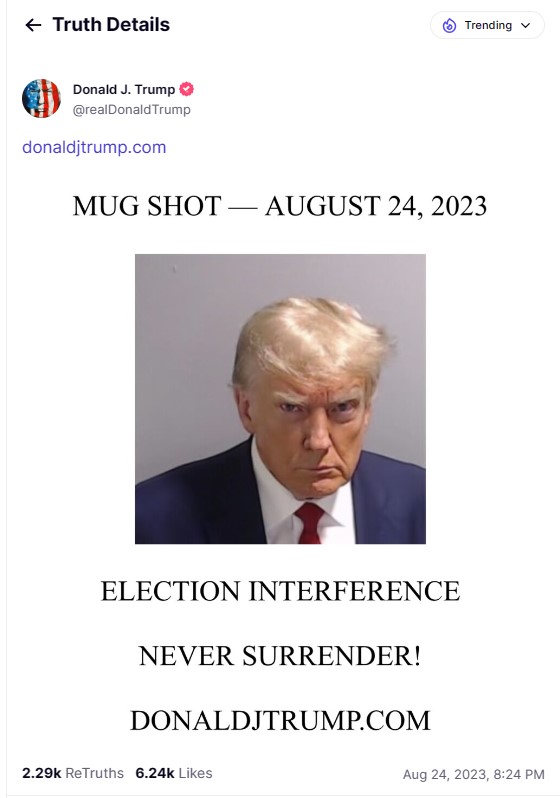 by Pentagon Pedophile Task Force on August 26, 2023 – USA
The whole world is abuzz with chatter after the "Mug Shot Heard Around the World" of President Donald Trump was posted online after he was fake indicted in Fulton County, Georgia.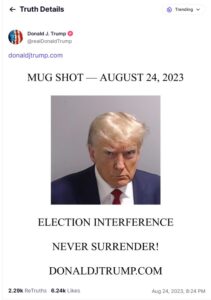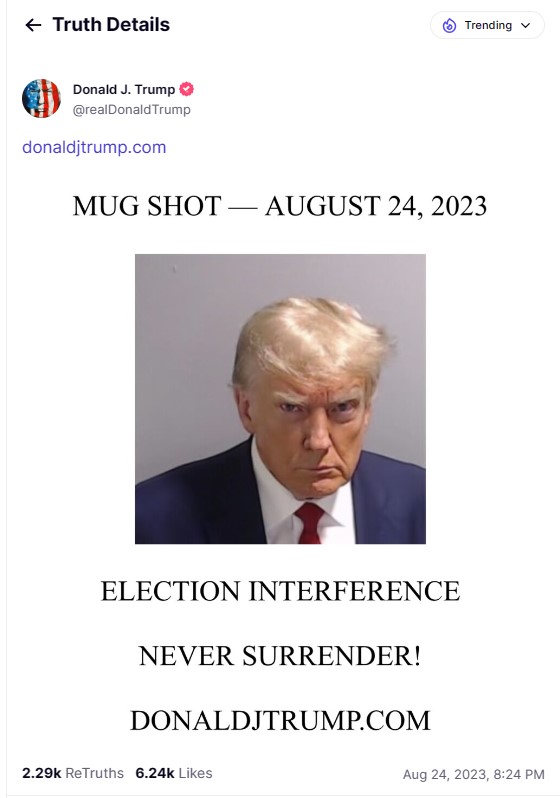 While good sane people are outraged; the demonic worshippers of Satan are experiencing orgasmic excitement at the sight of the photo of President Trump, which was taken by the Fulton County Sheriff's office.
The reason for the demonic excitement is because satanic torturers and serial killers receive their energy from the agony caused by torture and murder of God's (the God of Jacob, Isaac, and Abraham) people.
The Satanists are fantasizing that Donald John Trump will die and agonizing death in their torture chamber.
"Daily horrors are happening there': dark side of jail where Trump surrendered" the Guardian reported where they spoke of "the death of Lashawn Thompson, a 35-year-old homeless man who died in September while being held in a mental health wing of the jail. He died covered in bedbugs and other insects. Fulton County reached a $4m settlement with Thompson's family earlier this month but did not specify if any changes would be made inside the jail, according to the Atlanta Journal-Constitution".
SATANIC TORTURE AND MURDER EXPOSED BY TRUMP
Shortly before being indicted in Georgia, Trump Force One circled around a geographical region that included an area in West Virginia. The decision to use Trump Force One's flight path and weird maneuverings on radar, is proving to be an act of sheer genius by the only President who signed multiple Executive Orders to battle human trafficking and crimes against humanity.
Yesterday we published, "EXCLUSIVE: WORLD-WIDE LOCATIONS OF U.S. MILITARY-NAZI SUPER-SOLDIER PROGRAMS, TORTURE CHAMBERS, & SPIRITUAL GATES NAMED BY FEDERAL WITNESS [DISNEY]".
The report, which featured federal witness Jessie Marie Czebotar's eyewitness accounts of crimes against humanity including cannibalism, provided the locations of underground military facilities, torture chambers, and areas where spiritual gates are used in satanic operations.
Listed among the locations named by Czebotar, is the Trans-Allegheny Lunatic Asylum – located in Weston, West Virginia. The facility operated from 1864 to 1994 which, according to Wikipedia "ultimately reached 666 acres".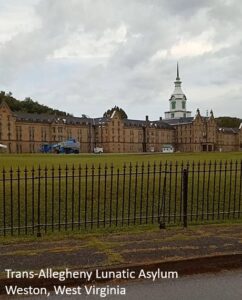 According to Wikipedia people were held in "cages" at the facility and people were dying left and right.
"The lack of proper care and access to sanitation led to a large number of deaths at the asylum. While the official count of patients who have died in the asylum is not available, research is currently underway to determine an accurate count. Weston State Hospital expert and historian, Titus Swan, estimates the number to be in or above the five figure range," Wikipedia said.
The history of the jail in Fulton County, Georgia mimics the history of the asylum ate the Weston State Hospital.
The torture, pain, agony, and hell on earth conditions that constituted murder and crimes against humanity at the facility in Weston, West Virginia, are now being sold in the form of "paranormal" tours and private "ghost hunts". Some hunts are bringing in $250.00 per person.
When President Trump says "these people are sick" and "evil" he is keeping his language tame.
The following is the marketing of paranormal tours at the facility.
~begin clip from website~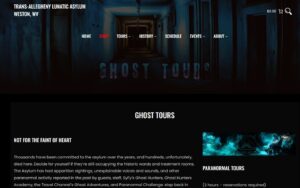 GHOST HUNT: MEDICAL, FORENSICS, AND GERIATRICS BUILDINGS
(8 hour public – reservations required)
Have you been curious about the possible paranormal activity in the other buildings at the facility? Due to popular demand, we are having an investigation of the Medical Center, the Forensics, and the Geriatrics buildings. The investigation time will be divided to ensure each group has time in each of the 3 buildings. This hunt will last from 9:00 p.m. to 5:00 a.m.
Please arrive no later than 8:30 p.m. for registration.
Make sure to bring your camera, digital recorder, EMF meter, etc…
Cost is $100.00 + tax per person.
PRIVATE GHOST HUNTS
(Private 8 hour – reservations required)
Belong to an experienced ghost-hunting group or just want the building for yourselves? Spend the night roaming the building undisturbed by other investigators. Bring all the equipment that you have and investigate your favorite hot spots. Your Asylum check-in time is 9:00 p.m. and you will be released at 5:00 a.m. the following morning. Are you brave enough?
Cost is $150.00+ tax per person, a minimum of 10 people.
Experienced ghost hunters can either provide their own insurance which must state: Additional Insured – Trans-Allegheny Lunatic Asylum and Joe Jordan or we can provide insurance for just $250.00
Tickets to Ghost Hunts do not include tickets to any other activities at the Trans-Allegheny Lunatic Asylum.
GHOST HUNTS: MAIN BUILDING
(8 hour public – reservations required)
Ever thought about spending the night in a haunted Lunatic Asylum? Our Ghost Hunts last from 9:00 p.m. to 5:00 a.m. (excludes October hunts). After everyone is registered and divided into groups, guides will assist you in your exploration of this massive gothic asylum. Ages 12 and over accompanied by an adult.
After a brief paranormal tour, you may either hunt alone or with our experienced ghost hunting guides. Our guides are here to ensure that you have a positive and safe evening.
Make sure to bring your camera, digital recorder, EMF meter, etc…
Cost is $100.00 + tax per person.
~end clip from website~
The torture and murder of a human being as a religious ceremony violates the laws of the United States, the Nuremberg Code, and other laws.
It is presently being investigated whether the sale and profiting of human spirits that were tortured and murdered by the government and/or the conspiracy between actors from any area or walk of life, is actionable under the Racketeering Influenced Corrupt Organizations Act (RICO) which has both a criminal and civil code.
This is a developing story.
Click HERE to donate your support for these stories that will save children and change the world. All stories are published free of charge and made possible by OPERATION: LIVE TO TELL 
Watch/Listen to Isaac Kappy call Timothy Holmseth.
Watch/Listen to Lin Wood talk about Timothy Holmseth.
Watch/Listen to Ally Carter address Timothy Holmseth.
Watch/Listen to Timothy Charles Holmseth uncover (in real time) the FBI/CIA Ukraine/Epstein fake adoption child trafficking operation – PRESIDENT DONALD J. TRUMP UKRAINE SPECIAL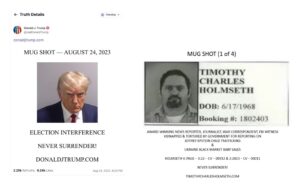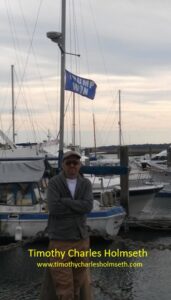 About Author