FBI-CIA OPERATION CHAOS IN PIERCE COUNTY, WISCONSIN [EVIDENCE COMING OUT] – (FIELD AND DENISE MCCONNELL)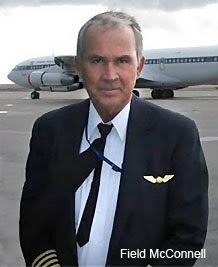 by Pentagon Pedophile Task Force on March 23, 2023 – USA
The following was published today on the GAB account of Timothy Charles Holmseth.
~begin~
FBI-CIA OPERATION CHAOS IN PIERCE COUNTY, WISCONSIN [EVIDENCE COMING OUT] – (FIELD AND DENISE MCCONNELL)
I am investigating FBI-CIA "Operation Chaos" which involves extortion, torture, rape, and multiple murder plots underway in multiple States including Wisconsin.
Primary operatives are William Kevin Murtaugh, Florida, Paula C. Blades, Canada, Juan O'Savin, Carol L. Keihn, Indiana, and others.
I previously reported Pierce County Sheriff Chad Koranda has been briefed on these associated matters. Koranda has been advised these matters are linked to "Jeffrey Epstein". Koranda acknowledged the matters are complex and investigators have been assigned.
DEVELOPMENT
One target of the extortion and murder plot is Timothy Charles Holmseth's escrow agent, Randi Lynn Erickson, Minnesota.
I have evidence that Paula C. Blades, in conspiracy with operatives of the FBI-CIA and BAR Association, while claiming she (Blades) is the official Spokesperson of Field McConnell, carefully crafted, developed and distributed, through publication, false information that Randi Lynn Erickson attempted to "steal" Field McConnell's property.
This blatant lie was part of a CIA-FBI Tier One Operation on American soil, developed in advance of a plan to target Randi Lynn Erickson's licensures and destroy her credibility. Erickson is targeted because she escrowed sworn Affidavits from a witness of Crimes Against Humanity named Jessie Marie Czebotar, which were filed into the U.S. Court in Minnesota. Erickson also escrowed hard evidence of international crimes against children and humanity acquired by Timothy Charles Holmseth for (assassinated) Congressional Auditor Christopher Edward Hallett, CEO, E~Clause LLC.
Randi Lynn Erickson holds, and/or has held, the following credentials and positions in the State of Minnesota:
1. Deputized / County Recorder and Registrar of Titles
2. Appointed / Administrative Tribunal Judge aka Special Board of Review -Chairman of the Board
3. Commissioned / Notary Public
4. Licensed / Abstractor – Insured – Florida Real Estate Broker
5. Elected / Supervisor aka City Council Member
6. Vetted Annually / FBI – State of Florida – State of Minnesota – Fingerprinted
I have acquired records that reveal the FBI-CIA narrative is 100% false, and the truth is actually the OPPOSITE of what has been disseminated. Court records show that in 2019 Randi Lynn Erickson graciously assisted Field McConnell's friend and Power of Attorney, Phil Roberts, as well as Mary Roberts, who held Power of Attorney for Field McConnell's wife Denise McConnell, to STOP a court foreclosure process on their respective Principal(s) that was about to result in Field and Denise McConnell losing their farm.
Records show Randi Erickson explained to Phil Roberts how to enter Denise McConnell's Marital and Homestead Rights into the court records, where, as Field McConnell's wife, Denise McConnell could then have the opportunity to cure the Default of the Mortgage, Taxes, and Insurance.
Records show Phil Roberts did as Randi Erickson advised and his efforts were successful as the Judge ruled in favor of Denise McConnell's now-established rights and granted an additional three (3) months to cure the Default. The Order was dated December 23, 2019.
There was a second problem for the McConnell's.
Denise McConnell was experiencing great hardship because her husband Field McConnell was in jail, and she (Denise McConnell) had no access to her husband's money which would be required to pay back-taxes, home insurance, and the delinquent balance on the Mortgage.
Out of the goodness of her heart and absolutely no benefit to herself, Randi Erickson offered a 0% loan for two years while Field McConnell was in jail, so the McConnell's could pay the approximate $65,000 until Field McConnell was released from jail and could take care of his affairs. As it turned out no loan was made.
On December 23, 2019, Denise McConnell thanked Randi Erickson.
I am investigating evidence of serious felonies that are being committed under State and Federal law including in Wisconsin.
~end~