FBI CINCINNATI TASK FORCE OFFICER WHO CHARGED JUSTIN FOLEY GIVEN PHOTOGRAPHIC EVIDENCE POSSIBLY LINKING OHIO RAPIST TO DELPHI MURDERS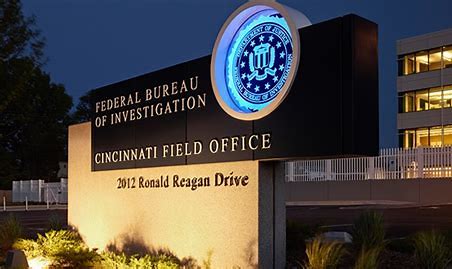 by Pentagon Pedophile Task Force on November 12, 2022 – USA
On November 8, 2022, FBI task force officer Brett Peachey filed a Complaint in U.S. Couty in Ohio and secured an arrest warrant for Justin Foley in Ohio.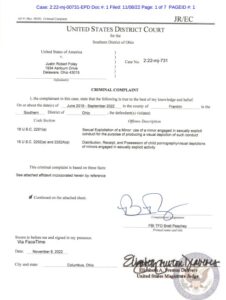 The following was sent to the Cincinnati FBI today.
~begin~
Timothy Charles Holmseth
808 Carmichael Road
PMB 156
Hudson, Wisconsin
54016
www.timothycharlesholmseth.com
Contact Tel: REDACTED
In Re: Justin Foley Child Pornography and Exploitation Case / Delphi Double-Murder Investigation
November 12, 2022
Brett Peachey
FBI Cincinnati / Child Exploitation and Human Trafficking Task Force
2012 Ronald Reagan Drive
Cincinnati, Ohio
45236
Agent Peachey,
I am contacting you in regard to the Justin Foley child exploitation case (2:22-mj-00731-EPD).
Your records will reflect the FBI interviewed me in 2010 regarding information I obtained regarding the disappearance of HaLeigh Cummings in Florida. FBI agent A.J. Eilerman interviewed me regarding an FBI agent and convicted sex offender named "John Regan" who I later learned was FBI agent REDACTED.
I also have learned that convicted sex offender "John Regan" (aka retired FBI agent REDACTED) is a working colleague of Alexandria Goddard, Ohio. Additionally, Goddard performs legal services for REDACTED (REDACTED the mother of missing child HaLeigh Cummings). Retired FBI agent REDACTED sits on the REDACTED, which was formed by former REDACTED. REDACTED admits he is assisting the cartel in the trafficking of children across the U.S. Border. I am providing you via the enclosed USB flash drive, the entire folder I recently sent to the Jacksonville FBI. I am also providing you with 20 messages I received from REDACTED which includes death threats, torture threats, and threats to have my daughter raped by a dog on the military installation at Fort Campbell while it is filmed.
I am contacting you today regarding an image of a vagina that was texted to a former Minnesota judge named Randi Lynn Erickson, Minnesota, by Alexandria Goddard, Ohio. Evidence shows the image may be connected to the Justin Foley case, as well as the double-murder investigation of the murders of Abigail Williams and Liberty German in Delphi, Indiana.
I am the Plaintiff in a Racketeering Influenced and Corrupt Organizations Act case (Holmseth v. REDACTED) filed in the State of REDACTED. I am providing you a copy of that Complaint on the enclosed USB flash drive because it details evidence I believe will be beneficial to your investigations.
I am also including a video that shows William Kevin Murtaugh, Apopka, Florida, possessed a copy of the vagina photo that was texted to Randi Erickson (unsolicited by Erickson) by Alexandria Goddard.
Alexandria Goddard is a psychotic sexual hunter who has publicly bragged and giggled about a plot she hatched with police officers in Ohio to lure a man into a situation and then kidnap the man. She openly states they handcuffed him to a bed and sexually tortured him with "hot sauce" before releasing him naked into the Ohio winter.
I am also enclosing the entire text exchange between Alexandria Goddard and Randi Erickson which features the image of the small naked female's vagina. Only a cursory review of the text messages sent to Erickson is required to observe the federal crime of extortion by Goddard against Erickson, Erickson's family, and their family business. As you will see in my RICO complaint, Goddard and public officials in Belmont County, Ohio (in conjunction with an international network) are CLEARLY operating an organized criminal enterprise that abuses and exploits children in violation of RICO and the Hobbs Act.
Very respectfully yours,
Timothy Charles Holmseth
Enclosed: USB Flash Drive that contains: Goddard/Erickson Text Exchange, Jacksonville FBI folder, Complaint/Holmseth v. REDACTED et al, Murt follows Caylee news report, Murt wearing federal agent clothes and badge, video of Goddard saying Murt saw vagina photo, threats from REDACTED, Goddard on Murt full video September 17, 2022.
~end~