Field McConnell Criminal Case: Is it FAKE? Public Assistance Requested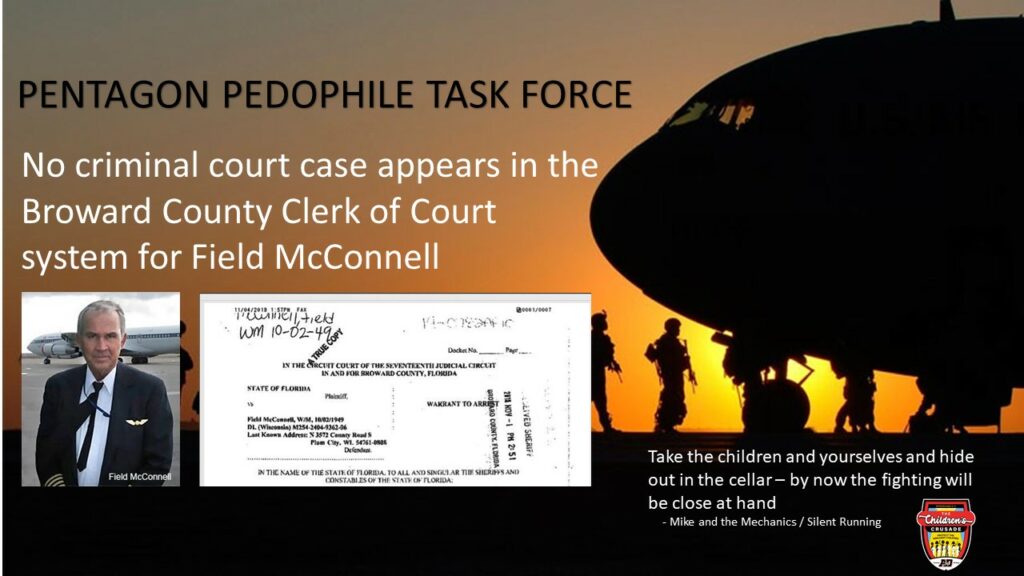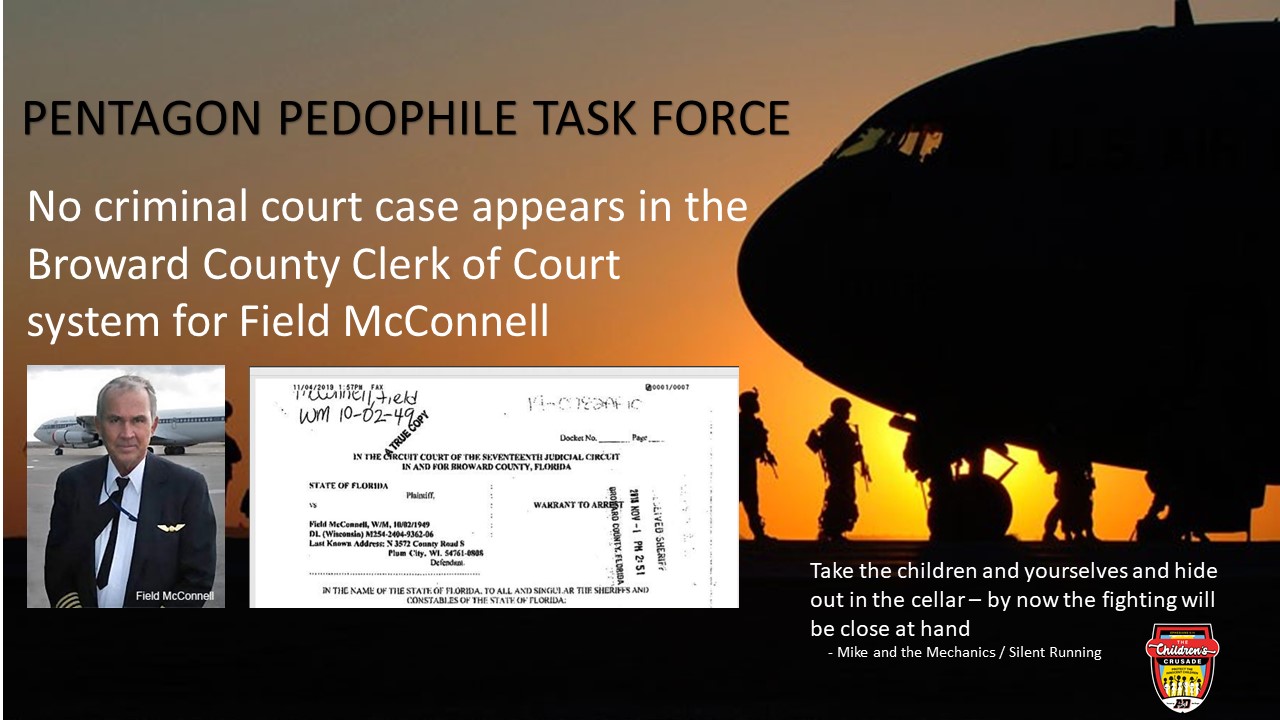 by Timothy Charles Holmseth on December 1, 2019 at 9:56 PM
The Pentagon Pedophile Task Force cannot locate any CRIMINAL case against Field McConnell in the Broward County Clerk of Court system.
We are asking the American public to search the Broward County Clerk of Court system and try to find the number that is written on the Arrest Warrant used to (kidnap) arrest Field McConnell.
We have NEVER been able to locate this case in the system since the day Field McConnell was arrested.
Members of the Pentagon Pedophile Task Force advised the Pierce County Sheriff's Office that no such records were appearing in the Clerk of Court system in Broward County, Florida and they became visibly uncomfortable.
The number on the Arrest Warrant is – 19-0782AF10 (see below)
Contact Timothy Charles Holmseth (Pentagon Pedophile Task Force) regarding anything you may find.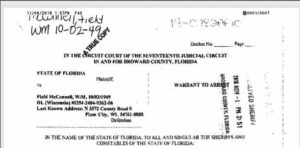 About Author