FL MAN FEATURED ON THE NEWS IN FL FOR CREEPY INVOLVEMENT IN A MISSING CHILD CASE SAYS HE'S PERFORMING INVESTIGATION SERVICES FOR THE MARION COUNTY STATE ATTORNEY IN NEELY BLANCHARD 1ST DEGREE TRIAL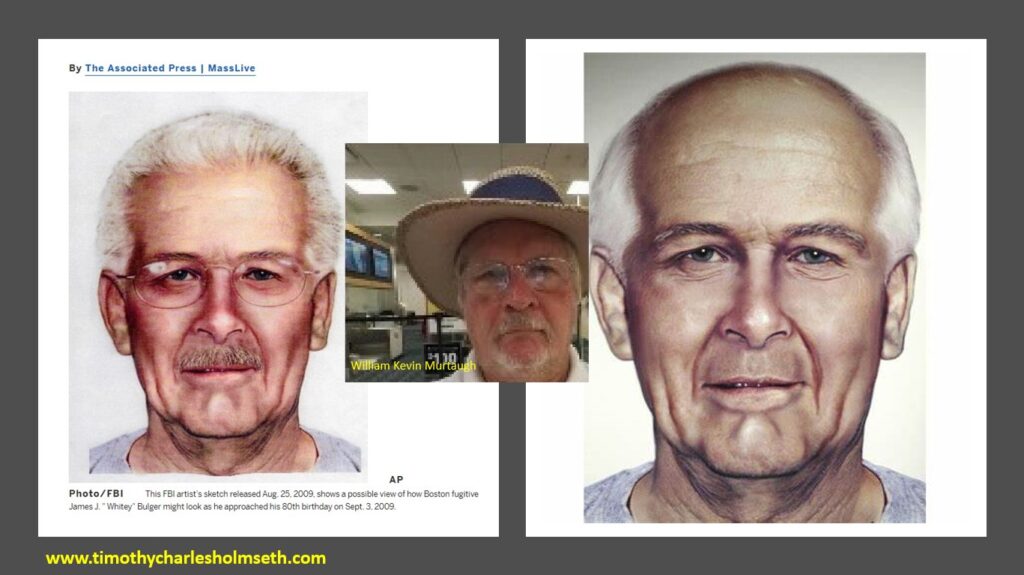 by Pentagon Pedophile Task Force on May 19, 2023 – USA
The following appeared on the Truth Social account of Timothy Charles Holmseth today.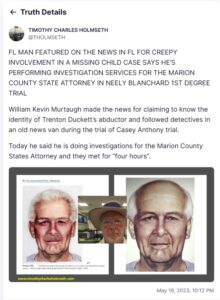 FL MAN FEATURED ON THE NEWS IN FL FOR CREEPY INVOLVEMENT IN A MISSING CHILD CASE SAYS HE'S PERFORMING INVESTIGATION SERVICES FOR THE MARION COUNTY STATE ATTORNEY IN NEELY BLANCHARD 1ST DEGREE TRIAL
William Kevin Murtaugh made the news for claiming to know the identity of Trenton Duckett's abductor and followed detectives in an old news van during the trial of Casey Anthony trial.
Today he said he is doing investigations for the Marion County States Attorney and they met for "four hours".