VERY STRANGE: BODY CAM OF MURDER ARREST OF "QANON MOM" INDICATES NEELY BLANCHARD DID NOT KNOW WHY SHE WAS BEING DETAINED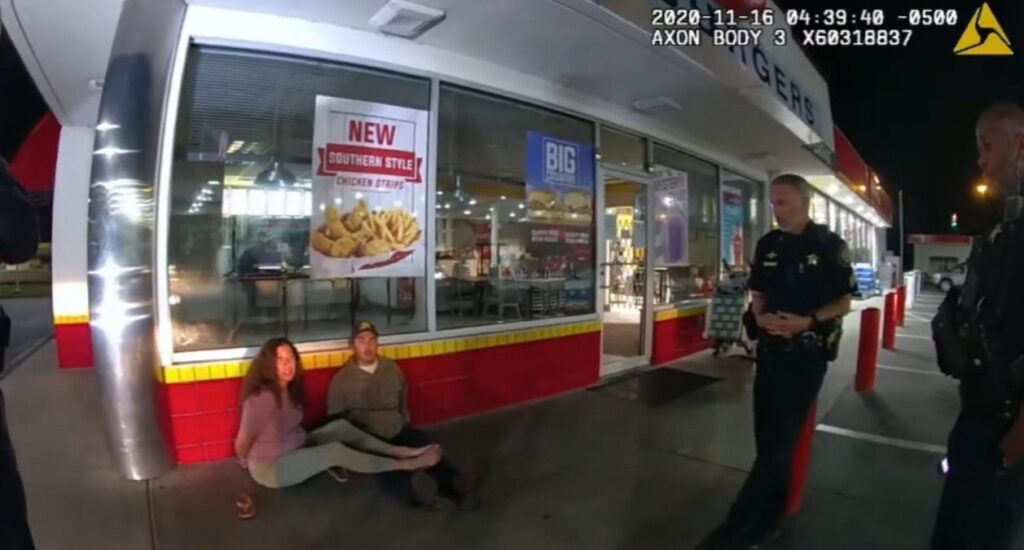 by Pentagon Pedophile Task Force on May 20, 2023
Body cam of law enforcement that captures the very moments Neely Petrie Blanchard was ARRESTED SUDDENLY in Georgia on November 16, 2020, for the murder of Christopher Edward Hallett has been published onto the Web.
The video is appearing in various places online including a Bitchute channel where the public is being encouraged to provide feedback and give their first impressions about what they think they see happening.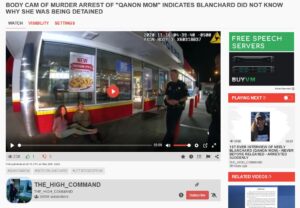 Blanchard was dubbed the "QANON MOM" for what is called the "E~Clause murder" that happened on November 15, 2020, when Hallett was gunned down in his home.
The body cam footage was obtained and first published by William Kevin Murtaugh, Apopka, Florida. Murtaugh wears "FBI" and "CIA" on his person and reports news, which he supports with press credentials on his You Tube channel From The Desk Of Murtwitnessonelive. Murtaugh has stated he met with the Minneapolis FBI in 2020 for "four hours" to discuss Christopher Hallett and "OPERATION CHAOS". Murtaugh says he has an ongoing relationship with the FBI and, Murtaugh said, he was present when the FBI in Florida examined a suspicious photo of a 'small' vagina he had on his telephone. Murtaugh announced that the girl in the picture was identified as an adult; not a child; and the case was "closed".
This was not the first video released by Murtaugh. Murtaugh also released a video called The Spy Pen which Murtaugh claims contains the "confession" of Blanchard. The Clerk of Court in Marion County, Florida emphatically stated they did not release the video because, they said, it would be evidence and not something they would do. After the issue began to be reported on, Murtaugh said he obtained the evidence from the Prosecutor's office. That was later essentially confirmed because the State Attorney indicated they received an email from Murtaugh asking for the evidence.
Murtaugh announced he has met with the Marion County State Attorney's Office in Ocala, Florda, where he is giving Prosecutors in the Neely Blanchard murder trial results of his investigations into case witnesses that, Murtaugh said, will likely lead to Perjury charges.
Murtaugh appears to be the same man depicted in an FBI sketch of James 'Whitey' Bulger that was published by the U.S. Marshals.