Florida man calls Pierce County (Wisconsin) Sheriff to file police report against news reporter covering 5G tower story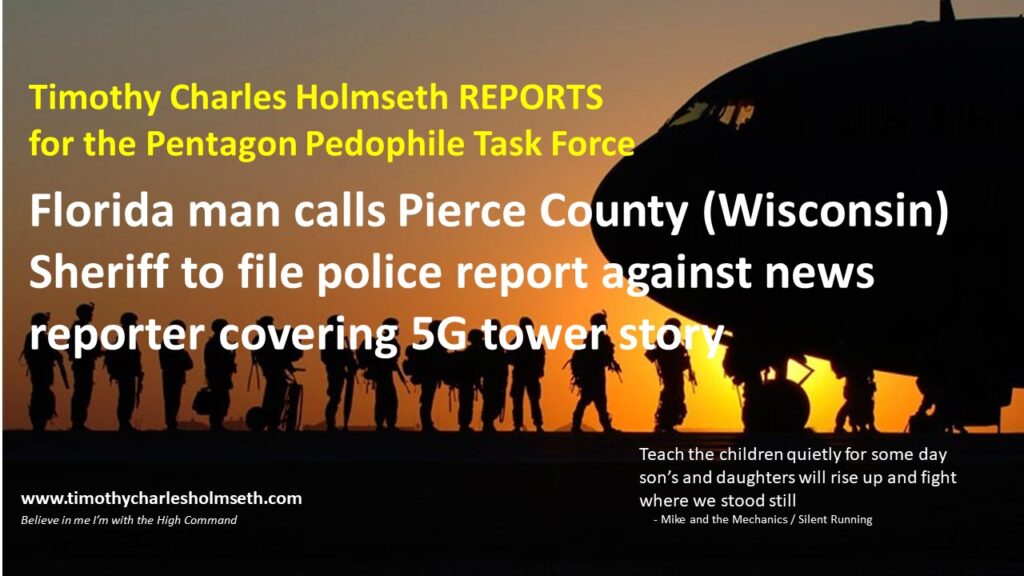 by Timothy Charles Holmseth on April 6, 2020 at 12:02 A.M.
The Florida man who made the news (see below), shortly after he had to apologize for claiming to possess information about a missing child named Trenton Duckett, is at it again.
William K. Murtaugh, Florida, called the Pierce County Sheriff's Office in Ellsworth, Wisconsin today and filed a police report against Timothy Charles Holmseth (this writer) after Holmseth reported a large (5G) tower had sprung up in Ellsworth, Wisconsin.
Murtaugh made the police report while he was on a You Tube livestream show called THE TASK FORCE FOR TRUTH.
Murtaugh claimed Holmseth, an award-winning news reporter, committed a crime by reporting the story (see video report below).
Holmseth has concerns because Murtaugh once wrote Holmseth emails demanding sexual information about his (Holmseth's) children for a story he was writing.
Murtaugh said he is the owner of a website called www.radionewz.net
Holmseth received questions about his children's private parts from that website.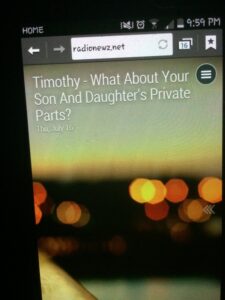 Murtaugh recently suggested during a livestream that he is a federal agent working on an international child sex trafficking operation.
5 G TOWER POPS UP IN Ellsworth, Wisconsin
https://www.youtube.com/watch?v=LJfMHCJO0Hc
WILLIAM K. MURTAUGH – VERY TROUBLED MAN 
In the chat log below, allegedly authored by Murtaugh, he (Murtaugh) boasts of kidnapping children from malls and raping children to death.