Secret Tunnels Beneath Central Park (Public Evidence of Children Being Rescued)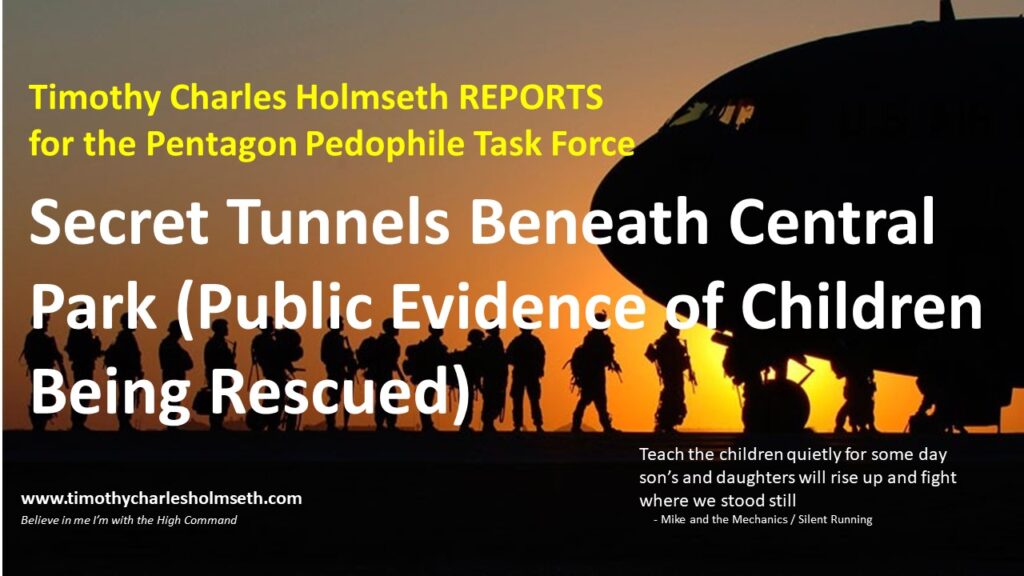 by Timothy Charles Holmseth on April 6, 2020 at 7:38 P.M.
Public evidence proves there is a secret tunnels beneath Central Park in New York (Google it).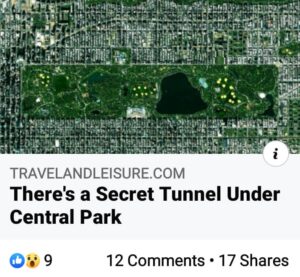 Photographs are now emerging from Central Park that appear to show there is something going there that involves pumping air into the underground. There are photos that appear to show very malnourished children receiving medical care.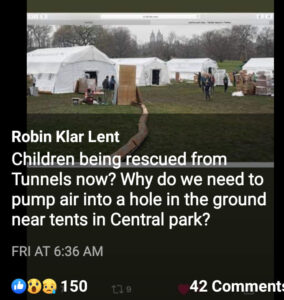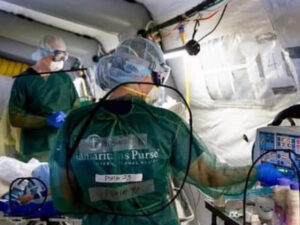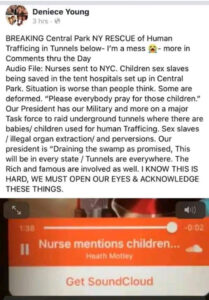 https://www.youtube.com/watch?v=NyHh6o-3pg0&feature=emb_title
I originally reported in October of 2019 that U.S. Marines rescued 2,100 children from underground bases and bunkers in California. My Pentagon source used movies to describe the horror and atrocities discovered by the Marines. Pentagon 1 referenced the movies "It" – "The Matrix" – The Wizard of Oz" – "Back to the Future".
2100 CAGED KIDS IN TUNNELS RESCUED BY US MARINES IN CALIFORNIA – TAKEN TO HOSPITALS – MOST BELIEVED TO BE ABDUCTED BY CPS
https://www.youtube.com/watch?v=v-WnXh-yhvU
About Author