FLORIDA/UKRAINE BOMBSHELL: Evidence of black-market baby sales through Ukrainian Embassy to Florida heading to federal court – CPS EXPOSED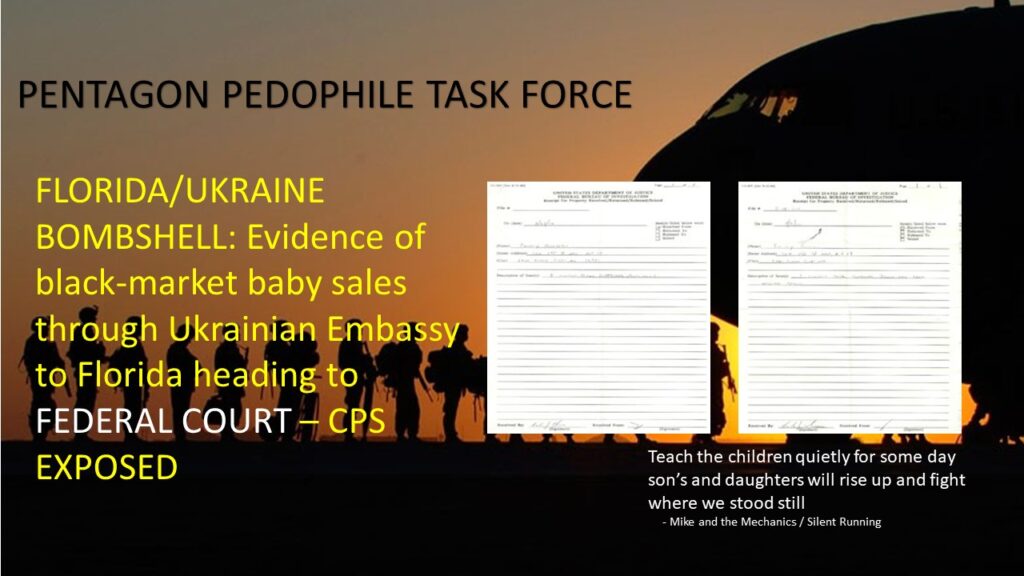 by Timothy Charles Holmseth on March 7, 2020 at 11:41 P.M.
The world will soon see and read the truth, details, and actual evidence regarding babies sold on the black market through the Ukrainian Embassy because will be presented as evidence in the United States District Court.
It will also show how CPS in the United States is used to kidnap and export children and newborns.
And…
It will learn the details of the massive conspiracy set forth to keep it all secret.
The filings will come as result of major developments in the case of U.S. Marine Field McConnell who is being held prisoner in the Broward County, Florida jail.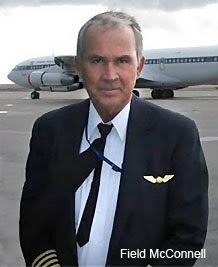 On March 1, 2020 I (Timothy Charles Holmseth) published a video message I hoped would reach the ears of Field McConnell. I told McConnell he needs instruct his attorney (Howard Sohn) to subpoena the telephone records of man from Canada named Gerald Brummell (known as Agent Margaritaville) on You Tube. I did not specify why Field needs those telephone records, but significant developments have opened the door for me to say why I advised McConnell to obtain those records.
ACTIVE CONSPIRACY AGAINST MCCONNELL AND OTHERS IN FLORIDA
There was an active conspiracy against McConnell that involved international wire communications with judicial officer(s) in Florida. The details (PROOF) of the conspiracy are documented with emails and international telecommunications that have been secured.
Those documents will be filed in U.S. Court along with other evidence regarding an international child sex trafficking operation.
Evidence and proof in writing of the conspiracy, which has been exposed, is now being referred to as "groundwork" by bad actor Brummell who claims he "accidentally" sent it to Attorney Howard Sohn.
Field McConnell is not the only victim of this conspiracy. There are/were several specified targets (real people) that were intended to be deprived of Life, Liberty, and the Pursuit of Happiness as result of the conspiracy.
Today, Brummell published the following. "I have spoken to Howard Sohn who called me this week, after which I accidentally sent him my draft letter, (which I also encoded into the video on the subject) in an attempt to give him some ground work on securing Field's release. I have also spoken to people at the DA's Office…" Brummell said.
Apparently, Brummell's defense is going to be that he "accidentally" sent Attorney Sohn his blueprint for Blackmail, Extortion, and Conspiracy Against Rights, which was to be implemented by government employees and judicial officers in Broward County, Florida.
The primary target was Timothy Charles Holmseth.
"I am not under any court order or restriction,. I just did "everything I needed to do, to draw fire, and ensnare Tim Holmseth"… once and for all," Brummell said.
The evidence will be filed in United State District Court.
The video below is a very small portion of heavily edited evidence regarding Ukraine baby sales – – –
The FBI has possessed evidence about child trafficking received from Timothy Charles Holmseth since 2009.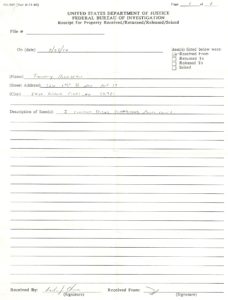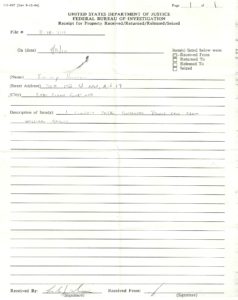 About Author